What just happened in Hawaii?
Suddenly, at 8:07 AM on Saturday, residents received a text message on their mobile phones, stating, "Ballistic missile threat inbound to Hawaii. Seek immediate shelter. This is not a drill." Hawaii has text and email warnings and recently re-introduced Cold War-era sirens too.
But, given that there was no missile attack, why was this message sent?
The text was apparently sent by mistake when an employee at Hawaii's Emergency Management Agency pushed a wrong button during a shift handover. But the message was sent despite a prompt onscreen which requested confirmation. The incorrect alert was corrected by email 18 minutes later — but, for the next 38 minutes, there was no follow-up phone text correction.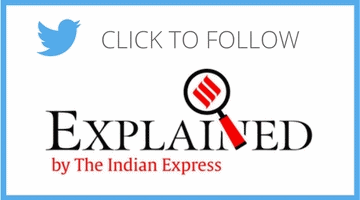 What was the public response?
Many reported trauma as they confronted what they felt was the end of their lives. Some took shelter in basements, even hid under manholes, while a few stoics decided they'd rather die looking at Hawaii's famed sea beaches. With residents trying to call or text loved ones, telephone services jammed briefly.
What was the government response?
Several apologies followed; the Governor of Hawaii, David Ige, said he was extremely upset about the mistake. A federal investigation has begun. Officials have said a 'cancellation template' would be created for corrections to be sent faster to mobile phones. In addition, two people would sign off on such an alert. Politically, opponents of US President Donald Trump held him responsible for the trauma. Trump supporters shot back that Hawaii was run by a Democrat government.
Why is this such a big deal anyway?
Historically, given that it was bombed by the Japanese at Pearl Harbor on December 7, 1941 — making the USA enter World War II — Hawaii feels impending attacks sharply. Hawaii lies 4,661 miles away from North Korea. Estimates say Kim Jong-un's missile collection includes the 'Hwasong 14', with a strike range of 6,000 miles. A North Korean missile could strike Hawaii in 20 minutes. The Pacific Command would take five minutes to issue alerts; residents would get 15 minutes, like on Saturday, for shelter.
Nuclear experts are also underlining that a mistaken message could start an unintended war. Some cite a Korean passenger airline which, in 1983, en route to Seoul, flew into Soviet airspace. Mistaking it for a US spy vessel, Soviet officials shot down the Korean flight, killing all 269 people on board. That tragedy could be repeated for nuclear deterrence involves 'first-strike stability' — firing first to disarm your opponent. A misunderstanding may lead the USA into a strike. And the 38-minute lag, between the message and its correction, may have pushed Pyongyang into action, fearing the 'warning' was a cover for an American attack.
The Indian Express website has been rated GREEN for its credibility and trustworthiness by Newsguard, a global service that rates news sources for their journalistic standards.