When Priya Ranjan Dasmunsi suffered a stroke and passed into a coma in October 2008, the UPA was in power, no one thought Narendra Modi would be India's Prime Minister and tallest leader, and it seemed inconceivable that the Left, whom he had spent his life combatting, would be struggling to stay afloat in his state. In the nine years that Dasmunsi spent in a comatose condition, his world — the Congress party and the state of West Bengal — changed in ways the veteran politician, who served four terms in Lok Sabha beginning 1971, would have found hard to imagine.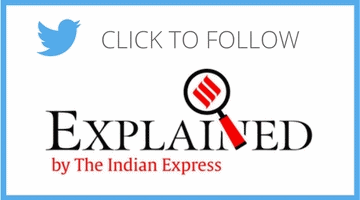 THE CENTRE
In 2008, even the most optimistic Congressman would have been doubtful the party would return to power in next year's Lok Sabha elections. As it happened, the UPA won with an increased majority — only to plunge headlong into scandals and hubris that reduced Dasmunsi's party to the historic low of 44 seats in the elections of 2014.
Also read | Dasmunsi was a diminutive man who was among Bengal's tallest grassroots leaders
THE STATE
After 34 years in power, the Left Front exited in West Bengal in 2011, thrown out by Mamata Banerjee, the leader with whom Dasmunsi had collaborated closely before she broke away to found her own party in 1998. Mamata is in her second term as CM, a powerful voice in the national opposition, and without any major political challenge in the state.
HIS PASSION
Dasmunsi was passionate about football, and for many years the president of the AIFF. He started the National Football League, the I-League's precursor, and instituted the Nehru Cup that brought international football to India. The Beautiful Game is on a high in India today; the success of the Under-17 FIFA World Cup is testimony.
For all the latest Explained News, download Indian Express App