After Pravin Togadia, the International Working President of the Vishwa Hindu Parishad (VHP), suddenly went 'missing' on Monday morning, a police case from Rajasthan that is more than 15 years old is under focus again.
Togadia was found 'unconscious' in a park in Ahmedabad on Monday evening. He was admitted to a private hospital. Interestingly, Togadia's going missing coincided with a Rajasthan police team arriving in Gujarat to execute an arrest warrant. On Tuesday, Togadia claimed he had received a tip-off that he'd be killed in a police encounter.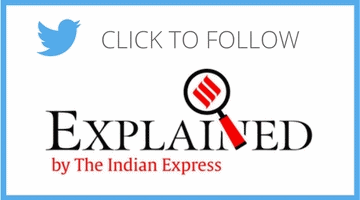 The arrest warrant relates to a case hailing from 2002, over a meeting held in Gangapur City, Sawai Madhopur district, Rajasthan. "On March 25, 2002, communal tension erupted in Gangapur City after a dispute over taking out a taziya procession. A yagna was being conducted in Balaji Chowk, part of the route through which the tazia was to pass," constable Ghanshyam Verma from Gangapur City police station told The Indian Express. Those participating in the religious ceremony apparently refused to make way for the tazia whilst members of the Muslim community reportedly also said they would not change the procession's route.
"The law and order situation deteriorated and three people died in police firing. On April 4, a public meeting to pay tribute to the people who died in the firing was organised. Pravin Togadia was invited by the organisers," Verma said. To stop Togadia from attending the meeting, the police imposed Section 144 in Gangapur City. But, despite the prohibitory orders, Togadia participated, addressed the public and met the relatives of those who died in police firing.
Also Read | Togadia alleges plot to kill him, Gujarat police says he faked his disappearance
The police then lodged FIR No. 204/2002 against Togadia and 16 others at Gangapur City police station, under Section 188 (disobedience to order duly promulgated by public servant), accusing those named of violating Section 144 in the area. Head constable Shivdayal Singh of Gangapur City police station said the police submitted a final report on April 19, 2003; the Court of the Judicial Magistrate No. 2 in Gangapur City registered Case Number 107/2015, followed by a summons issued to Togadia.
"But Togadia didn't turn up. The court issued five summons from August to October 2017. Thereafter, the court issued two bailable warrants in November 2017, but to no avail," said Singh. The police said that while the other 16 accused were granted bail meanwhile, the court had to issue two non-bailable warrants in December 2017, followed by another non-bailable warrant on January 8. That made the Rajasthan police go to Gujarat to execute the warrant.
It was when the Rajasthan police team arrived in Gujarat that Togadia went 'missing'.
The Indian Express website has been rated GREEN for its credibility and trustworthiness by Newsguard, a global service that rates news sources for their journalistic standards.