A significant fallout of advancing the Union Budget to February 1 since 2017 is its being held closer to the bi-monthly review of the RBI's Monetary Policy Committee (MPC). The MPC's next meeting on February 7 will be within a week of Finance Minister Arun Jaitley unveiling his Budget for 2018-19. This happened last year, too, but not in 2016 when the central bank's review on April 5 came more than a month after the 2016-17 Budget's presentation on February 29.
Last year's Budget, moreover, was on the same day that the US Federal Reserve's Open Market Committee (OMC) also met, though the former preceded the latter, thanks to the time difference between India and the United States. This time, the OMC meeting will be over on January 31. So, well before Jaitley starts reading his Budget speech on Thursday, we would have already known if the Committee has undertaken yet another hike in the US central bank's key interest rate.
Such close proximity to crucial "monetary policy" events makes the Budget-framing exercise — which ostensibly deals only with "fiscal policy" — different now from what it used to be. The impact of one on the other would be even more in today's situation, where major central banks seem set to increase interest rates — or "normalise" monetary policy — after almost a decade of stimulus following the 2008 global financial crisis.
***
Between December 16, 2008 and December 15, 2015, the US federal funds rate was maintained at an all-time low of 0-0.25%. This targeted range has since been raised, in stages, to 1.25-1.50% and could go up further during 2018. One indicator is yields on 10-year US Treasury bonds, which, at 2.66%, are higher than the 2.05-2.1% levels of early-September, and the 1.36% lows touched in July 2016, just after the United Kingdom's "Brexit" vote to exit the European Union.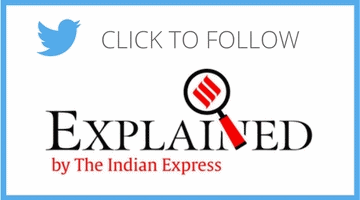 But it's not the US Fed alone. The European Central Bank, too, has signalled an end to its existing €30-billion monthly bond purchases programme — which effectively amounts to printing new money — by December, if not earlier. Ten-year German government bond yields, as if on cue, have more than doubled to 0.63% since December.
There are two reasons why central banks are moving to "normalise" their monetary policies.
The first has to do with world output growth, which, according to the International Monetary Fund (IMF), is projected to increase from 3.2% in 2016 and 3.7% in 2017 to 3.9% in 2018 and 2019. A strengthening and synchronised global recovery has clearly undermined the case for persisting with "quantitative easing" or zero/ultra-low interest-rate policies.
The second reason is rising oil prices, which have already pushed up headline inflation in both advanced and emerging market economies.
***
India is the only major economy to have registered a growth decline in 2017. The RBI cut its benchmark "repo" or overnight lending rate once last year — from 6.25% to 6% in August. The policy rate hasn't been changed since, yet yields in the bond market have hardened.
A bond is basically a tradable fixed-income security offering the holder an annual interest (coupon) along with the original principal amount on maturity. Last May, the Indian government's 10-year bond was issued at a coupon of 6.79%. Today, the same security is fetching a yield-to-maturity of 7.49%. Simply put, its market price, which was Rs 100 in May 2017, is only Rs 90.65 now. In a scenario of rising interest rates, investors are willing to buy a bond offering a fixed 6.79% coupon only at a discounted price of Rs 90.65 (6.79 divided by 90.65 gives 7.49% yield).
In the last one year, 10-year government security yields have gone up by a full percentage point, while climbing by roughly half that for corporate bonds of 3-5 years' maturities. And this, even without the MPC raising rates. In early December 2016, 10-year government bond yields (6.2%) actually ruled below the RBI's repo rate of 6.25%. In contrast, we have 10-year yields now at 7.4%, as against the policy rate of 6%.
***
Global interest rates and bond yields going up — on top of crude prices crossing $ 70 per barrel — comes just when there are signs of a corporate earnings revival, and the worst from the twin shocks of demonetisation and GST (Goods and Services Tax) seems to be behind us. They vastly constrict the headroom for both fiscal and monetary policy, when the Indian economy, which is still growth-, investment- and jobs-starved, can do with some stimulus.
The gains that accrued to India while oil was in the $ 40-50 per barrel range — whether yielding a government revenue windfall, slashing current account deficits (CAD) or boosting household purchasing power — are well known. Not as well known, though, are the benefits that have flowed from a benign global interest rate regime. Since the Narendra Modi government's taking over on May 26, 2014, foreign portfolio investors (FPIs) have poured nearly $ 69.5 billion into India. Out of this, $ 45 billion has been in debt (government securities and corporate bonds) and only $ 24.5 billion in equities. Low global interest rates, together with a stable rupee, have made it feasible for FPIs to borrow in dollars and invest it in top-rated Indian debt, yielding an extra four percentage points or so over comparable US bonds even after hedging against exchange rate risk.
The prospect of global rates hardening with a normalisation of monetary policies in advanced economies makes this "carry trade" strategy less attractive. How quickly this normalisation will take place — nobody really thought oil prices would recover so fast — isn't clear. There are expectations of the US Fed hiking rates by even up to 1 percentage point this year, which could then trigger a "bear market" in bonds — a view echoed by American billionaire investors like Bill Gross and Ray Dalio. A corollary to falling bond prices is, of course, rising interest rates.
***
The last time we saw such turbulence in bond markets was during May-August 2013. That was when the US Fed first indicated a phase-out ("taper") of its $ 85-a-month bond buying programme. Between May 22 and August 31 that year, FPIs sold $ 10.4 billion worth of Indian debt, which was the main cause of the rupee's exchange rate collapse against the dollar from 55 to 68.5 levels in just over three months. Interestingly, their net sale of Indian equities during that "taper tantrum" period was only $ 2.77 billion.
Given their outstanding Indian debt holdings of about $ 76 billion today, FPIs can theoretically wreak far more havoc than they did about four and a half years ago. But the difference between then and now is that the country's macroeconomic stability indicators are much better, with record foreign exchange reserves of $ 415 billion and the "twin deficits" (fiscal and CAD) under relative control, notwithstanding concerns over oil prices and GST revenues. And the threat of FPIs stampeding out appears even less when the IMF sees India as the world's fastest growing economy both in 2018 and 2019.
Either way, developments at the US Fed (and RBI) and in the bond markets is what may be worth watching more than the budget or stock markets in the days ahead.
harish.damodaran@expressindia.com
For all the latest Explained News, download Indian Express App