Robert Yates, Member, 'Health for All' group of the UN's Sustainable Development Solutions Network. Yates specialises in the political economy of universal healthcare, and advises governments on planning, financing and implementing universal healthcare reforms. He has worked as a health economist with the WHO, advising Asian and African governments.
The allocation for health is small in India's annual Budget. Can only well-off nations have proper state healthcare?
Not at all. WHO points out that all countries can make progress towards Universal Health Coverage (UHC) if there is sufficient political will. Even at low incomes it should be possible to provide a modest benefit package of services to all people free of charge — remembering, of course, that many wealthy people will voluntarily choose to access services in the private sector. Sri Lanka has famously had universal free, publicly financed health services for over 50 years. Other good examples include Bhutan, Rwanda and Ethiopia where the then Health Minister Dr Tedros (Adhanom Ghebreyesus, now Director-General of the World Health Organisation) was able to provide universal primary care services using over 30,000 community health workers.
In the National Health Protection Scheme (NHPS) envisaged by the Government of India (for over 10 crore "poor and vulnerable" families), does the insurance model (of coverage of up to Rs 5 lakh per family per year) work?
The important distinction to make is between compulsory public insurance systems (using progressive social health insurance contributions but also tax financing — which is a form of health insurance) and private voluntary health insurance (where people choose whether to join). It is undoubtedly the case that former are better than the latter because they are more efficient (less administrative costs) and fairer because public insurance schemes force the healthy and wealthy to subsidise the sick and the poor.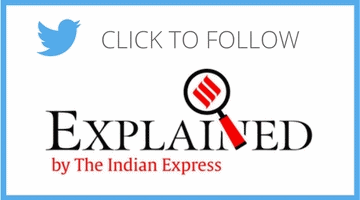 One can use private insurance companies to administer a public scheme (as is being planned in India, I think) but one needs to be very careful about keeping administration costs down and holding the insurance companies to account in driving down hospital costs. Evidence from around the world (the US, South Africa, Switzerland) shows that using private health insurance companies can be an expensive option.
Some experts in India fear that "a fee-for-service model of payment will quickly drain the funds of NHPS through induced care".
Without tight regulation and strict protocols, it is highly likely that profit maximising private hospitals will oversupply services if they are being reimbursed on a fee-for-service basis, which will drive up costs. Doctors, knowing that patients have insurance, may think it in the patient's best interests to have a multitude of tests, more expensive medicines, and perhaps even surgical procedures (which may prove unnecessary) with the costs being borne by the insurance scheme. But when this becomes common practice, it has the effect to drain the insurance scheme very quickly. This has happened in China where even public hospitals had financial incentives to supply limitless services which led to a huge escalation of costs in the hospital sector. Perhaps the most worrying aspect of this is that more and more money ends up being spent on expensive hospital services, whereas these resources would be much better spent on cost-effective primary care services.
How important is it to roll in private hospitals to ensure that the system works?
Whereas it is vital for UHC to rely predominantly on public financing, when it comes to who provides the services, evidence from across the world shows a mixed picture of public and private providers. We in the UK have mostly public providers (but NHS funds buy some services in the private sector), whereas in Japan, France and Canada providers tend to be private. It all really depends on one's history and institutions. In India's case, where there is already a flourishing private sector, I do think it does make sense to roll them in to the system, but this will require strong purchasing skills from the public sector to get maximum value for money and avoid cost hikes.
But in the long term, using private providers is not the only way to fill capacity gaps as it is perfectly feasible for the state to build and run health facilities like we do in the UK.
You have looked at public healthcare models around the world. Which has been the most successful so far?
I wouldn't like to single out one best performer because it really depends on what you are measuring: outcomes, efficiency, fairness, etc. Still there have been a number of attempts to rank health systems based on an index of these measures, for example, The Commonwealth Fund's Mirror, Mirror 2017 report (http://bit.ly/2v03Mhu), which placed the UK's system on top and the US at the bottom! I think there are some great public models nearby which Indian officials may wish to look at and learn from. These include Sri Lanka and Thailand. One model that has patently failed to reach UHC, despite the biggest health spend in the world, is the United States. This system, which is dominated by private voluntary insurance, has seen extraordinary increases in hospital and medicine costs and even today, 28 million Americans lack health insurance. I would say this is a model that India should not seek to emulate; it could provide useful lessons on needing to switch more to a publicly financed system and investing more in cost-effective primary care services instead of costly hospital care.
(Edited excerpts)