The government is expected to take the August 22 triple talaq verdict of the Supreme Court to its logical conclusion in Parliament's Winter Session, by introducing a law to allow a Muslim woman divorced through the summary use of the word "talaq" three times, to seek "subsistence allowance" for herself and her dependent children, as well as their custody.
The proposed Muslim Women (Protection of Rights on Marriage) Bill will reverse the Muslim Women (Protection of Rights on Divorce) Act, which Parliament passed in 1986 to overturn the Supreme Court's landmark Shah Bano ruling the previous year. Sixty-two-year-old Shah Bano Begum of Indore had been driven out of her matrimonial home by her husband in 1975. Months after Shah Bano sought maintenance under CrPC Section 125 in 1978, he divorced her by instant triple talaq. After losing in a local court and Madhya Pradesh High Court, the husband went to the Supreme Court, where a five-judge Bench rejected his appeal, holding that under Section 125 CrPC (Order for maintenance of wives, children and parents), "the religion professed by a spouse or by the spouses has no place". (Mohd Ahmed Khan v Shah Bano Begum And Ors, April 23, 1985)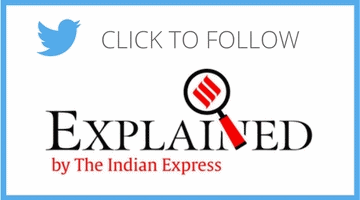 After Muslim leaders protested that the judgment encroached upon the right of the community to be governed by its personal laws, Prime Minister Rajiv Gandhi's government, enjoying a brute majority in Lok Sabha, got passed the Muslim Women (Protection of Rights on Divorce) Act, diluting the Supreme Court's judgment. The Act restricted Muslim women's right to claim maintenance only to the period of iddat, the 90-day period after divorce during which the woman cannot remarry, according to Islamic law.
The Bill to replace the Shah Bano Act is expected to make instant triple talaq — or talaq-e-biddat, in which Muslim men can give divorce instantly and unilaterally, even over Skype, WhatsApp, email or SMS — a cognisable and non-bailable offence punishable with three years' jail and a fine. With a year and a half left in its tenure, the government hopes the new law will help it gain goodwill with 'progressive' Muslims.
***
In their August 22 judgment, Justices U U Lalit, Rohinton Nariman and Kurian Joseph said "triple talaq may be a permissible practice, but it is retrograde and unworthy… It violates the right to equality… What is sinful under religion, cannot be valid under law". (Shayara Bano vs Union of India and Others)
Thirty-two years earlier, Chief Justice of India Y V Chandrachud, who headed the Shah Bano Bench, had ruled: "Section 125 (CrPC) was enacted in order to provide a quick and summary remedy to a class of persons who are unable to maintain themselves. What difference would it then make as to what is the religion professed by the neglected wife, child or parent?… That is the moral edict of the law and morality cannot be clubbed with religion."
Back then, the Muslim Personal Law Board had argued that the Supreme Court had no jurisdiction in matters of personal law. In their minority ruling in August 2017, Chief Justice of India J S Khehar and Justice S Abdul Nazeer said the same — that it was up to Parliament to legislate, not courts to determine the validity of instant triple talaq.
In 1986, Rajiv overturned Shah Bano for fear of losing the so-called Muslim vote, even as one of his closest aides, Arif Mohammed Khan, came out in the streets against the conservative clerics' brigade. The BJP strongly criticised the "appeasement" of Muslims. That same year, when Vir Bahadur Singh's Congress government was in power in Uttar Pradesh, the gates of the Babri Masjid were unlocked and, three years later, at the fag end of Rajiv's tenure, with N D Tiwari as Chief Minister in Lucknow, the VHP was allowed to carry out the shilanyas for the Ram temple. The series of events that led up to the demolition of December 6, 1992, began with the Shah Bano case.
The practice of instant triple talaq has probably not stopped since Shayara Bano and four other women — Aafreen Rehman, Gulshan Parveen, Ishrat Jahan, and Atiya Sabri — won their case in the Supreme Court in August 2017. Even in courts, the story of triple talaq does not begin with Shah Bano or end with Shayara Bano. In October 2002, the Supreme Court said it was imperative to moderate the arbitrary nature of triple talaq (Shamim Ara vs State Of UP & Anr). In January 2007, the Bombay High Court ruled that arbitrary pronouncement of triple talaq wasn't a sufficient condition for divorce (Dilshad Begaum Ahmadkhan Pathan vs Ahmadkhan Hanifkhan Pathan And Another).
A 14-member committee constituted by the UPA government in 2012 (reconstituted in 2013 under the chairpersonship of Pam Rajput) recommended a ban on oral, unilateral and triple talaq, as well as on polygamy. In its report submitted to the government in 2015, the Committee said triple talaq made "wives extremely vulnerable and insecure regarding their marital status".
In 2015, a national survey carried out by the Bharatiya Muslim Mahila Andolan (BMMA), the sixth petitioner in the triple talaq case, found that an overwhelming majority of Muslim women wanted an end to practices such as talaq-e-biddat (instant triple talaq), halala (wherein a Muslim woman, if she wants to remarry her divorced husband, must first consummate her marriage with another man) and polygamy. According to the survey, 88% of Muslim women wanted the state to oversee Islamic courts, while 95% hadn't even heard of the Muslim Personal Law Board.
It remains to be seen whether the government, after giving legislative backing to the Shayara Bano verdict, bites the bullet on all these issues as well, and then moves to streamline other religious personal laws and create a civil code for all.
jyoti.malhotra@expressindia.com
📣 The Indian Express is now on Telegram. Click here to join our channel (@indianexpress) and stay updated with the latest headlines
For all the latest Explained News, download Indian Express App.
The Indian Express website has been rated GREEN for its credibility and trustworthiness by Newsguard, a global service that rates news sources for their journalistic standards.