Till not very long ago, nitric oxide, or NO, had a terrible reputation. It was a known environment pollutant. Found in cigarette smoke, it was damaging for human lungs. It was also one of the compounds that caused acid rain. What's more, the gas was even known to be cancer-inducing. Over the past few decades, things have changed. No, the harmful effects of the gas have not vanished magically. But scientists have, in recent years, discovered several, hitherto unknown, positive properties that have made nitric oxide much more useful for human beings.
The NO molecule is now known to play important roles in digestion, in blood pressure regulation, in improving learning and memory, besides many other things. Almost ironically, it has now been shown as being capable of actually destroying cancerous cells. The newly found properties of nitric oxide have triggered a wave of research on the molecule. In particular, its anti-cancer properties are being probed deeper.
Nitric oxide is prepared inside the human body as well. An enzyme called nitric oxide synthase (NOS), which is present in humans, produces nitric oxide. It is well known that nitric oxide has concentration-dependent impact in biological processes in the human body. A higher concentration of nitric oxide has very different effects on these processes compared to a lower concentration.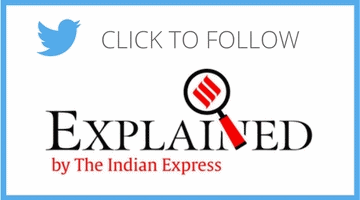 Scientists have long known that it is possible to achieve a desired effect in certain biological processes by introducing nitric oxide from outside the body in specifically chosen concentrations. For example, if a certain concentration of nitric oxide is known to halt the uncontrolled proliferation of cells in a cancer-like situation, that concentration of nitric oxide can be introduced from outside the body to get the desired result.
But straightforward as it may seem, there are several challenges in this approach. Nitric oxide is an extremely reactive compound, and is not very stable. It very often combines with oxygen to form nitrogen dioxide (NO2). It cannot, therefore, be delivered inside the body in its pure state. To deal with situation like this, scientists usually develop something known as 'carrier molecules', which serve as delivery vehicles. Essentially, the molecule to be delivered binds to this carrier molecule to form a new compound and gets detached after having reached the destination inside the body. In the case of nitric oxide, these carrier molecules — several of them have been developed — are called Nitric Oxide Releasing Molecules, or NORM.
Professor Kaushik Ghosh and his team at the Department of Chemistry at the Indian Institute of Technology, Roorkee, have been working on developing such a carrier molecule for the last 12 years. The team, along with Professor Prabhat Kumar Mandal at the Biotechnology Department at IIT Roorkee, has now come up with a NORM that is unique, and does not suffer from a major disadvantage that other NORMs have. To detach the NO molecule from the carrier molecule inside the body, scientists use a mechanism known as photo dynamic therapy, or PDT. Essentially, the carrier molecule, which has the NO molecule attached, is ineffectual until it is exposed to a ray of light. Only after it is released from the carrier molecule after such exposure, does the NO start to play a role.
The light-exposure method gives the scientists a very good handle to control the process. It can be decided externally when to release the NO molecule and where to release it. This is important because after being injected into the body, anti-cancer drugs, like other drugs, come in contact with large number of cells, not all of which are cancerous. If they are designed to halt cell division, they stop the cell division in non-cancerous cells as well, which is not desirable and has side effects, like hair loss.
By having a trigger mechanism in the form of PDT, scientists can choose which particular area can be exposed to light, and can ensure that only the NORMs near the cancerous cell release the nitric oxide molecule. The effects of nitric oxide can, therefore, be targeted only at the cancerous cells. But the problem with most NORMs is that they need ultra violet light to release the nitric oxide molecule. Now, UV light is itself damaging to cells — and, therefore, defeats the purpose for which it is used.
The NORM developed by Prof Ghosh and his team at IIT Roorkee is activated by exposure to visible light instead of UV light. Visible light does not have any harmful impact on cells. Prof Ghosh developed a NORM that was organo-metallic, that is, a compound containing a carbon-metal bond. The metal he chose was Ruthenium (Ru, atomic number 44). Prof Ghosh says this is the first time that an organo-metallic compound had been used as a NORM. Besides the fact that it can be activated using only visible light, this organo-metallic compound has some other advantages as well. Prof Ghosh says this new breakthrough in nitric oxide delivery opens up new possibilities for cancer treatment and research.
For your research to be considered for this column, write to the author at amitabh.sinha@expressindia.com
For all the latest Explained News, download Indian Express App