Time magazine's 'Person of the Year 2017' is in fact several persons — the 'Silence Breakers', women who spoke publicly about sexual harassment. Time's cover shows Hollywood star Ashley Judd, the first actor to declare a reported assault by movie mogul Harvey Weinstein. It also features singer Taylor Swift, who took on a radio DJ, alleged to have groped her, former Uber engineer Susan Fowler, who exposed a harassing work culture, leading to Uber's then-CEO Travis Kalanick resigning, a Mexican strawberry-picker who marched against harassment with 700,000 female farm workers, and corporate lobbyist Adama Iwu, who protested after being groped at a political event. The cover also shows just the arm of an anonymous hospital worker from Texas.
The story additionally features Tarana Burke, an activist from Harlem, who first used the phrase "Me too" a decade ago, building support for underprivileged harassment victims. On October 15, 2017, shaken by Weinstein's alleged assaults, actor Alyssa Milano tweeted, urging women to use "#MeToo" and widen the discussion. Her tweet received over 37,000 comments and by the end of the day, the phrase was used over 200,000 times. By October 16, it had been tweeted over 500,000 times, and used in 12 million posts on Facebook during the campaign's first 24 hours.
In the US, "#MeToo" came as the tipping point after a series of events roiled public culture over gender dignity. Through 2017, unease built around former TV star Bill Cosby's alleged assaults. But the dam truly broke in October when The New York Times and The New Yorker reported on multiple women accusing Weinstein of harassment. Then, big stars, including Angelina Jolie and Lupita Nyong'o, also accused Weinstein; more revelations exposed Weinstein's apparent network of complicity, including aides, lawyers, etc., further intimidating victims. It also emerged that legends like Quentin Tarantino, too, reportedly knew of Weinstein's behaviour — and said nothing.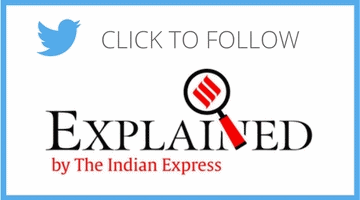 Public disgust grew — 'complicit' was the most searched-for word in dictionary.com — and a palpable shift began. Fear — which, philosopher A C Grayling notes in The Meaning of Things, is closely allied with ignorance — lessened as the media spotlit two kinds of 'power', famous women admitting fear, once-powerful men looking like shabby bullies. More victims gained confidence; more charges tumbled out, involving senators like Minnesota's Democrat Al Franken, Roy Moore, the Republican nominee in Alabama's December 12 US Senate special election, and top journalists like Mark Halperin. As conversations grew, so did consequences. Halperin lost his job while Franken had to resign. However, Moore remains backed by President Donald Trump.
In fact, the presence of Trump in the White House has been the overarching frame around this picture. In October 2016, the "Access Hollywood" tape surfaced, featuring Trump, in 2005, reportedly using deeply misogynistic language. The idea of 'President Trump' left women like Fowler feeling disempowered — but readier to blow the whistle on harassment.
US pop culture supported this moment, where unease and determination met. From Hollywood's Wonder Woman — reportedly 2017's fifth-highest-earning superhero film in the US — to Margaret Atwood's TV-adapted novel The Handmaid's Tale (which won eight Emmys), pop culture prominently featured women fighting sexual violence. Change was marked; in 1991, attorney Anita Hill had charged President Bush's Supreme Court nominee Clarence Thomas with harassment, but Hill's testimony was questioned more than Thomas. This time, pop culture, social awareness and politics met at the crossroads of change.
"#MeToo" went viral in India too; there was powerful precedence. "The December 16, 2012 gangrape changed discussions around gender," Rana Safvi, cultural historian who joined "#MeToo", says. "It reexamined women going out to work. It moved blame from victims to perpetrators."
Kavita Krishnan, Secretary, All India Progressive Women's Association (AIPWA), says, "There were earlier protests in rural India stressing women's solidarity. Then, recall 2011's Slutwalk, which also basically said 'Me Too'. You can't call one woman a slut and isolate her — call us all sluts then. The Banaras Hindu University (BHU) protest this year discussed how patriarchal controls — including khap panchayats or Hadiya's story — on women's freedom are often portrayed as their 'safety'."
Powering this discussion is a generational change. "Younger women, with economic independence, are changing — that's helping older women change too," Safvi says. "I'm 61. I joined '#MeToo' although our generation's women were taught never to complain about harassment as they'd be blamed for somehow inviting it. We accepted that — just like we accepted all those Hindi film songs where the hero basically harassed the heroine! We normalised girls being molested on screen. Today, my daughter says that's unacceptable. And my own perception changes."
In The Psychopathology of Everyday Life, Sigmund Freud describes this blocking of one impression, to accept a "normalising" narrative, as a "contingent screen memory", where "the screen memory may be linked with the impression it screens out". Now, as impressions change, so do screen representations; 2017 saw successful Bollywood films, from Tumhari Sulu to Lipstick Under My Burkha, featuring women challenging established norms. India's '#MeToo' was also waiting to happen.
But, "it couldn't have happened without the Internet," Safvi says. In traditional media, power is perceived to be in patriarchal hands — "the Internet", Safvi says, "is a more equal place". Writer Tishani Doshi, whose recent volume of poetry is titled Girls Are Coming Out Of The Woods, says, "Women are using the Internet to overturn centuries of silencing — even though the Internet also made it possible for women to be targeted by trolls."
Yet, it is increasingly the Internet women turn to when organising movements like August's "Reclaim The Streets" after a young Chandigarh DJ, returning home at night, fended off an alleged abduction attempt by a politician's son. Studies estimate only 29% of Indian women currently have Internet access. Despite that, being online is encouraging a new "imagined community", where you can break a solitary silence by typing, "You are not alone. #MeToo."