A Supreme Court Bench led by Chief Justice of India Dipak Misra last week gave a new three-member Special Investigation Team (SIT) headed by former Delhi High Court judge Justice S N Dhingra, and comprising a retired IAS officer and a serving IPS officer, two months to submit a status report on 186 cases related to the anti-Sikh violence of 1984.
The SIT was constituted after a supervisory committee comprising former Supreme Court Justices J M Panchal and K S P Radhakrishnan, appointed by the Supreme Court in August 2017, reported that an earlier SIT set up in February 2015 under IPS officer Pramod Asthana, had closed scores of cases without sufficient investigation.
Justice Dhingra will head the eleventh committee, commission, or team to investigate the riots that took place in the aftermath of the assassination of Prime Minister Indira Gandhi over 33 years ago, during which a total 3,325 individuals, nearly all of them Sikhs, were officially killed across the country, 2,733 of them in Delhi alone. The massacre took place over just three days, making these the worst incidents of communal violence in independent India. A summary of the earlier attempts at investigation:
Justice Ranganath Misra Commission, 1985
In 1985, Prime Minister Rajiv Gandhi appointed a commission of inquiry headed by Justice Ranganath Misra, then a sitting judge of the Supreme Court, "to inquire into the allegations in regard to the incidents of organised violence which took place in Delhi and also the disturbances which took place in the Bokaro Tehsil, Chas Tehsil (both in the present-day Bokaro district of Jharkhand) and at Kanpur, and to recommend measures which may be adopted for prevention of recurrence of such incidents".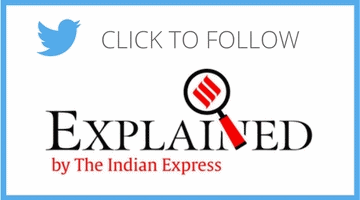 The Justice Misra Commission concluded that the violence was an involuntary reaction stemming from a deep sense of grief, anguish and hatred for the assassins of Indira Gandhi, and that the "spontaneous reaction of the people (had) soon transformed itself into riotous activity with participation and monitoring thereof by anti-socials due to passivity of the Delhi Police".
The Commission said the police were either indifferent or negligent, and at times connived or participated in, the violence. Police high-ups had failed to make a proper assessment of the situation in the city, it said. The Commission said the Congress party or its leaders had not participated in the riots, even though "some persons belonging to the Congress Party on their own did indulge or participate in the riots for considerations entirely their own".
The three Committees of 1987
Following the Misra Commission's August 1986 recommendation, the Delhi Administration appointed three Committees on February 23, 1987: the Kapoor-Mittal Committee, to inquire into the delinquencies and conduct of police officers of Delhi; the Jain-Renision Committee, to look into the allegations of grave offences committed during the riots and to give directions to the prosecuting agency; and the R K Ahuja Committee, to establish the exact number of deaths that took place in Delhi.
After detailed inquiries, the Ahuja Committee determined that 2,733 deaths had occurred in Delhi. In its report submitted on June 1, 1988, the Committee made recommendations on relief, and the procedure for distributing it.
The Committee comprising retired Delhi High Court Chief Justice Dilip K Kapoor and retired Secretary to the Government of India Kusum Lata Mittal could not function due to differences of opinion between the members. Mittal was of the view that the Committee should examine only available records; Justice Kapoor wanted to consider all relevant material, including material that was not on the record.
Mittal submitted her report on February 28, 1990; Justice Kapoor submitted a separate report the following day. The Home Ministry found Justice Kapoor's report to be a sociological analysis dealing in generalities, and decided to accept Mittal's report and take action against police officials on the basis of its findings. Seventy-two police officers were indicted for lapses in controlling the riots. The Home Ministry was the disciplinary authority in respect of 6 officers, the Chief Secretary or Lt Governor in respect of 14, and the Police Commissioner for the other 52. Thirteen officers out of 72 had retired, three were dead, and 12 were exonerated. In one case, a departmental inquiry was quashed by the Central Administrative Tribunal, and one officer suffered a reduction of pension. Three cases remain pending. Inquiries were held against 35 of the 39 non-gazetted officers; 32 of them were exonerated, 2 were censured and 1 was warned.
Retired IPS officer E N Renision resigned, and was replaced by another retired IPS officer, A K Banerji, on the third Committee, also comprising retired Delhi High Court Justice M L Jain. However, the Jain-Banerji Committee could not make progress because of an interim injunction granted by the Delhi High Court.
The Poti-Rosha, Jain-Aggarwal Committees
The Jain-Banerji Committee was ultimately quashed by the High Court on grounds of a conflict with the Delhi Police Act and the Code of Criminal Procedure. The Delhi Administration then appointed, on March 23, 1990, a fresh Committee with revised terms of reference, comprising retired Gujarat High Court Chief Justice P Subramanian Poti and retired IPS officer P A Rosha. The Committee was subsequently reconstituted, and the reconstituted Committee comprising retired Delhi High Court judge Justice J D Jain and retired IPS officer D K Aggarwal took up 669 affidavits filed before the Justice Misra Commission, received 415 new affidavits, and also looked into 403 FIRs recorded by Delhi Police. The Committee found that:
* No separate FIRs were recorded for individual incidents, no case-by-case investigation was carried out, and no incident-wise evidence was produced during the trial, leading to acquittals in most cases.
* The investigation by police was casual, perfunctory and faulty in most cases, with only cryptic and sketchy statements from complainants having been recorded. No attempts were made to find witnesses and collect direct evidence.
* No attempts were made to trace the culprits and recover weapons or loot; police, in fact, illegally asked culprits to quietly dump looted property on the roadside.
* Police did not act on many complaints; they also recorded complaints in a format that mainly sought information on looted or burnt properties, and not names of victims or offenders.
* Chargesheets did not refer to individual incidents, and several accused — in some cases numbering over 100 — facing widely differing allegations, were put on trial together. This led to a number of acquittals. Police did not produce all relevant witnesses in court, claiming they were not traceable.
The Committee recommended disciplinary action against lower-level police officials, observed that some Deputy Commissioners of Police and Assistant Commissioners of Police had simply abdicated their responsibilities of supervision and control over investigation, and sought improvements in police organisation and training.
The Justice Nanavati Commission, 2000
The government of Prime Minister Atal Bihari Vajpayee appointed a Commission headed by former Supreme Court judge, Justice G T Nanavati, to "inquire into the causes and course of the criminal violence and riots", the "sequence of the events leading to and all the facts relating to" it, and "whether these heinous crimes could have been averted and whether there were any lapses or dereliction of duty". The Commission examined the first witness on April 17, 2001, and completed the recording of evidence on March 12, 2004. In its report submitted on February 9, 2005, the Commission indicted Congress leaders and workers.
"Large number of affidavits indicate that local Congress(I) leaders and workers had either incited or helped the mobs in attacking the Sikhs. But for the backing and help of influential and resourceful persons, killing of Sikhs so swiftly and in large numbers could not have happened," it said.
The Commission recommended that the central government ensure that all victims are "paid compensation uniformly at an early date", and consider giving a job to one member of each family "that had lost all earning male members" and had no other "sufficient means of livelihood". But the Commission recommended the re-opening of only four out of 241 cases closed by the police.
The Pramod Asthana SIT
The government of Prime Minister Narendra Modi sanctioned an additional grant of Rs 5 lakh to the next of kin of those killed in the riots, and tasked former Supreme Court judge, Justice G P Mathur, to examine the possibility of constituting an SIT to re-investigate the 1984 cases. Following Justice Mathur's recommendation, an SIT was formed on February 12, 2015, headed by Pramod Asthana, an IPS officer of the 1986 batch, and also comprising retired District and Sessions Judge Rakesh Kapoor, and Additional Deputy Commissioner of Delhi Police, Kumar Gyanesh.
The SIT's term was extended for a year in August 2015, and for another year in August 2016. In an affidavit filed in November 2016, the Home Ministry said that of the 650 cases registered in connection with the 1984 riots, 18 had been "cancelled", and 268 case files were "untraceable". The SIT was re-investigating 286 cases. Two hundred and eighteen cases were in various stages of scrutiny, and 22 cases had been identified for further investigation, the Ministry said. Scrutiny was taking long because many FIRs had been recorded in Gurmukhi or Urdu, it said.
In February 2017, the Committee got a third extension. In March, the SIT told the Supreme Court that it had closed 199 cases it was looking into, and in August, the government said that another 42 had been closed. After over two years of investigation, the SIT had filed chargesheets in only 12 cases.
For all the latest Explained News, download Indian Express App