Politicians
A Raja, former Telecom Minister
Through the trial, Raja stated that every decision he took was in the public interest — he introduced new players, increased teledensity and brought down tariffs. There was no personal benefit to him, he claimed. He argued that there was a "cartel" among old GSM operators, whose interests were seriously affected by the entry of new operators.
Raja repeated that "every decision" taken by him was "defended by the Manmohan Singh"-led UPA government. "The UPA government and the PM continued to support these decisions in Parliament," Raja's counsel argued. Raja rejected the CBI's allegation that he was aware of an alleged transaction between the DMK-run Kalaignar TV and the accused DB Group. "CBI has gone on assumption that just because I was a DMK leader, I knew who invested money in the channel," Raja argued.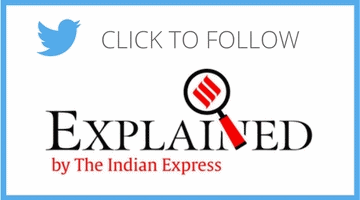 Also Read | The prosecution's case in 2G spectrum scam: New cut-off dates, suspect intent and a Rs 200-crore bribe
Kanimozhi, daughter of DMK chief M Karunanidhi and Rajya Sabha MP
Kanimozhi has been accused of being involved in "parking" of the alleged illegal gratification of Rs 200 crore in Kalaignar TV. However, Kanimozhi argued that she was a director of Kalaignar TV for only two weeks, from June 6 to June 20, 2007. Kanimozhi said, "I have become aware during the trial that Kalaignar TV (P) Ltd received some funds from Cineyug Films (P) Ltd, which were later returned. I do not know the background or details… I tendered my resignation from directorship on June 20, 2007, and thereafter had no role in Kalaignar TV (P) Ltd."
Government officials
Siddharth Behura, former Telecom Secretary
Behura had worked with Raja when he was Minister for Environment and Forests. However, Behura said he had no "financial benefit from him". Instead, Behura dragged in G E Vahanvati, Solicitor General in January 2008, alleging that he gave a false statement to "disassociate" from formulating the revised first come, first served (FCFS) policy. He alleged that Vahanvati made a false statement on the draft press release on Letters of Intent (LoI) issued to eligible telecom firms.
The companies
Swan Telecom, Reliance officials
The ownership of Swan Telecom is at the heart of the CBI case against three Reliance Telecom officials — then-MD Gautam Doshi, then-group president Surendra Pipara and then-VP Hari Nair. Anil Ambani denied that Swan Telecom was a front for one of his companies. The CBI alleged that Reliance Telecom Ltd (RTL) invested over Rs 990 crore in Swan Telecom, and Tigers Traders, Zebra Consultants and Parrot Consultants created a web to mask Swan's real owners. "Even after seeing these documents, I maintain I am not aware of these companies," Ambani said.
Swan promoter Shahid Usman Balwa dragged in the Tatas and Videocon Group's Venugopal Dhoot, alleging that Dhoot's brother and RS MP Rajkumar Dhoot "…misused his Parliamentary position to reserve a place for Datacom executives in the queue to submit the LoI compliance". His counsel alleged that the Tatas gave Rs 20 crore in charity to a medical college-cum-hospital run by Raja's trust in his constituency. On the Rs 200 crore allegedly transferred from Balwa's company to Kalaignar TV, his counsel said, "Never in the history of giving a bribe did 1.5 years elapse between alleged favour granted in January 2008 and the bribe paid in August 2009."
Unitech, MD Sanjay Chandra
The accused questioned the CBI for sparing "other telecom firms" — Tata Teleservices, Spice and Loop, which also prepared demand drafts in the advance. "The needle of suspicion should be on people who got their DDs ready just a day before distribution of LoI. Had there been inside information, we would have not blocked our money losing the interest on it," the firm argued.
The Indian Express website has been rated GREEN for its credibility and trustworthiness by Newsguard, a global service that rates news sources for their journalistic standards.