The last time a Prime Minister meeting on Jammu and Kashmir created such a buzz was on January 23, 2004 — Atal Behari Vajpayee, who led the NDA government, had met Kashmiri separatist leaders a day after then Deputy PM LK Advani had hosted them for talks in Delhi. Nine months earlier, Vajpayee had given his "insaniyat (humanism), jamhoo-riyat (democracy) and Kashmiriyat (Hindu-Muslim amity) speech in Srinagar.
The crucial difference now is that mainstream leaders have been pushed to the fringe, their meeting with Prime Minister Narendra Modi is seen as a milestone and statehood has become a high-hanging political fruit. These underline how much has changed in the Srinagar-New Delhi equation.
And yet, in a distant echo of Vajpayee, Prime Minister Narendra Modi invoked "dil ki doori, Dilli se doori." And his meeting with 14 leaders was the first political engagement since August 5, 2019, when the Centre abrogated Article 370 and downgraded the state splitting it into two Union Territories.
Clearly, both sides have traveled a distance.
Newsletter | Click to get the day's best explainers in your inbox
For the Valley's leaders — at least three former Chief Ministers were in jail ranging from 221 days to 436 days — the trust deficit deepened but they knew that the only way forward is to talk.
This meeting gives them that space and talking points back in their constituencies — that to push the political process forward, New Delhi will have to engage with them.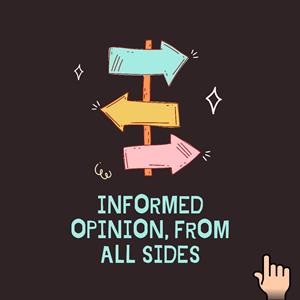 Omar Abdullah of the National Conference acknowledged "it was the first step in the right direction". "The main takeaway is that the Central government is keen to restore an elected government in Jammu and Kashmir at the earliest. The Prime Minister has talked about an early delimitation process, that means that they are looking at following that up with Assembly elections," he told The Indian Express, after the meeting.
While Valley leaders emphasised their various demands — stated positions, there were only indirect references to Article 370 and Article 35A of the Constitution. In fact, former PDP leader Muzaffar Beig pointed out that the Supreme Court was already hearing petitions questioning the Constitutional validity of the J&K Reorganisation Act, 2019, and demanding restoration of Article 370 would be tantamount to contempt of court.
A senior leader from the Valley, who was in the meeting, said, "It will be political hypocrisy to promise people of Kashmir that (Article) 370 will be back. The BJP took it away from us, can't expect them to give it back. But yes, we will fight it out in the Supreme Court… After all, it said that it can turn the clock back."
None of the political leaders took maximalist positions at the meeting; there was no cross-talk, no flare-ups. Many said the PM was all ears, and heard them out. "Did we come back with a timeline for delimitation, elections and statehood? No… But it's a very good start," said another leader.
Omar did raise a red flag on the delimitation exercise — why should J&K be singled out for the exercise when it is supposed to be nationwide? His party's three 'Associate Members' in the Delimitation Commission had skipped the February 18 meeting. "The party's position to authorise Doctor sahib (Farooq Abdullah) to take a decision at an appropriate time stands," he said. It is expected the Commission will reach out to all parties soon and ascertain their views.
People's Conference leader Sajad Lone said he left the meeting "with a sense of optimism." This may start a new phase of reconciliation, he said, but added: "It is tough, we will all have to check our words and facilitate deliverability."
Round 1 may have gone to the Centre — it sent the right signals to the domestic and international audience. But the mainstream political parties in the Valley did return with hope and some solace — that the Centre has to deal with them.
They are back from the cold. What happens next – whether today's meeting is a photo-op or the start of a process will be known in the way the Centre picks up the threads. Some leaders have suggested that, perhaps, a more structured process will help build on what was achieved today. How they participate in the delimitation process could be the first test.
The Indian Express website has been rated GREEN for its credibility and trustworthiness by Newsguard, a global service that rates news sources for their journalistic standards.