Lebanon's PM resigned on Saudi TV, his President refused to accept it, and the PM has now gone to France. What's going on in West Asia? The issues are wide, and complex, says SRIJANA MITRA DAS
Why has Saad Hariri, Prime Minister of the tiny West Asian state of Lebanon, been in international headlines for almost all of this month?
Because of several very odd events. On November 4, Hariri announced his resignation live on Saudi Arabian TV from Riyadh, where he'd travelled the day before, ostensibly to meet King Salman. He said he was afraid he would be assassinated by the Iran-backed Shia militant group Hezbollah, just like his father, former Lebanese PM Rafik Hariri, who was killed in a car bombing in 2005. But Lebanese President Michel Aoun refused to accept Hariri's resignation until he returned to Beirut, and declared the Prime Minister was being held captive by the Saudis, an act of aggression against Lebanon. On Saturday, Hariri reached Paris, accompanied by his wife and a son, while their two other children remained in Saudi Arabia. He said he would return to Beirut for Lebanon's Independence Day on November 22, and try to resolve the crisis with President Aoun. Meanwhile, Lebanon's Maronite Christian patriarch, Bechara Boutros al-Rahi, paid a rare visit to Riyadh last week to meet with King Salman, Crown Prince Muhammad and Hariri himself, triggering speculation he was carrying a peace message from Aoun.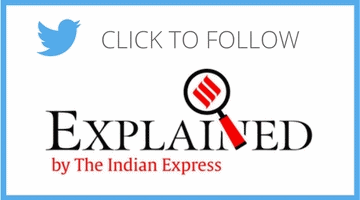 But why was Hariri in Saudi Arabia?
On the face of it, the answer is simple — he has financial interests in the kingdom, the Saudis have significant leverage over his family's construction firm, Saudi Oger, and Hariri holds dual Lebanese-Saudi citizenship. If he genuinely perceived a threat to his life, sheltering in Saudi would be natural.
But, in fact, the answer is far more complex.
Hariri — and Lebanon itself — are cats-paws in a much larger game. At its core, this game is between the West Asian powers Saudi Arabia and Iran, and the associated rivalries between Sunni and Shia Islam. The battle for regional influence has played out in various ways and in multiple theatres — in Syria, Bahrain and Yemen. The clash has been both ideological and military — Syria's Alawite Shia President Bashar al-Assad, who is backed by Iran, has gradually gained an upper hand against Saudi-backed Sunni rebel groups and, in Yemen, a Saudi-led coalition has been attacking Shia Houthi fighters backed by Iran.
But where does Hariri figure in the Saudi-Iran/Sunni-Shia conflict?
Hariri is Sunni, which is significant, given Saudi Arabia's role. From 1975-1990, Lebanon saw a deadly civil war among its diverse sects. Slowly, via agreements worked out through coalition deals like 1989's Taif Accord, a power-sharing deal was struck. Under this, Lebabon's Prime Minister must be Sunni (and therefore, backed by Riyadh); its President, Maronite Christian, and the Speaker of Parliament, Shia. In this "precarious coexistence", it was perhaps Hariri's willingness to share power with Shias — the Hezbollah is part of Lebanon's cabinet — that angered Saudi.
What role does Hezbollah play in Lebanon?
Hezbollah was founded in the 1980s during the Israeli occupation of Lebanon, and in the midst of its stormy civil war. Since the war ended and Israel withdrew in 2000 (its departure widely credited to Hezbollah), the militant group, powerful in Shia-dominated Southern Beirut and southern Lebanon, strengthened itself further by opening schools and hospitals, giving businesses finance and providing candidates for parliamentary elections, winning seats from the elections of 1992 onward. Hezbollah also fortified itself militarily, its strength tested in a month-long face-off in 2006 with Israel, which ended in stalemate, and added to its popularity.
The group was blamed for the assassination of Prime Minister Rafik Hariri, the country's most powerful Sunni leader, in 2005, and in 2011, the UN indicted some of its members for the killing. This came alongside accusations of plots against Israeli targets, and Hezbollah was designated a terrorist organisation by Israel, Saudi Arabia and the United States.
In 2009, Hezbollah won 10 seats in Lebanon's parliament, and currently holds 12 seats. The political coalition that it heads, March 8, has 57 out of 128 seats, which gives it substantial power in Lebanon's politics.
Outside Lebanon, the group has been fighting alongside Bashar al-Assad's forces in Syria.
Why could this turn nastier?
On November 6, after Hariri's resignation, Saudi Arabia claimed Lebanon had begun a war against it, blaming Hezbollah for a rocket shot from Yemen, allegedly at Riyadh airport. Saudi ordered its citizens to leave Lebanon, temporarily raising the spectre of military hostilities. The fact that President Aoun, who had said Hariri was being forcibly held by Riyadh, is backed by Hezbollah, heightens the possibility of turmoil. Significantly, both Saudi Arabia and Israel detest Hezbollah, and analysts say they could even unite to fight their common enemy.
What is the role of the big Western powers?
Here's the next level of complexity. The game now extends beyond Saudi Arabia versus Iran to USA versus Iran. President Donald Trump's support for Riyadh, as a counter to Tehran, extends to unquestioning support for the kingdom's impetuous Crown Prince Muhammad bin Salman, who is intensively securing his personal power. The Crown Prince's regime has also been pursuing internal enemies through a deadly purge across November — royal opponents and apparently rebellious military officials have been rounded up in supposed anti-corruption drives.
But there are wheels within wheels: even as the US backs Saudi Arabia, it continues to support Lebanon, including providing military aid. The European Union also continues supporting Beirut. France, which ruled Lebanon once, retains a close interest in Beirut's affairs, and French President Emmanuel Macron visited Saudi Arabia last week and invited Hariri to Paris. Significantly, French Foreign Minister Jean-Yves Le Drian denounced Tehran's apparent attempts at regional hegemony. This stand was markedly different from Germany's, its Foreign Minister declaring that Hariri was indeed captive in Saudi; in response, Riyadh recalled its envoy to Berlin.
The battle lines are clear: the game is between Iran on the one hand, and Saudi Arabia, the United States, France and their allies on the other. Iran has received support from Russia, notably in the Syrian context. In the worst case scenario, it could take one misadventure, an un-intercepted rocket, or a missing politician, to turn this war hotter anytime.
For all the latest Explained News, download Indian Express App