On December 4, Ali Abdullah Saleh, former President of Yemen, was killed on a roadside in Sanaa, the capital.
Who was Ali Abdullah Saleh?
Ali Abdullah Saleh was President of Yemen for over three decades. As a young armyman, he participated in Yemen's Nasserite-inspired 1962 coup that removed King Muhammad al-Badr and established the Arab Republic. In 1978, after his patron, President Ahmed bin Hussein al-Ghashmi, was assassinated, Saleh, then-commander-in-chief of the armed forces, became President. After the collapse of the Soviet Union, Yemen's pro-union north and separatist socialist south united, and Saleh became President of the unified country in 1990.
Between 2004 and 2011, Saleh, who belonged to the Zaidi sect, the largest among Yemen's Shias, battled with the Houthis, a Zaidi subsect, who felt marginalised by Saleh's Sanhan tribe and their allies. In 2011-12, faced with the Arab Spring and massive protests, and following an attempt on his life, Saleh resigned, and was replaced by his Vice-President Abd Rabbo Mansour Hadi, a Sunni former field marshal who was backed by the Gulf Sunni states.
But the Houthi rebellion intensified. In 2014, they swept through Sanaa, and the following year they dissolved Parliament and declared an interim government. President Hadi fled to Saudi Arabia, and soon afterward, Riyadh announced Operation al-Hazm Storm, a military coalition against the Houthis, which included the UAE, Jordan, Egypt, Pakistan and the US.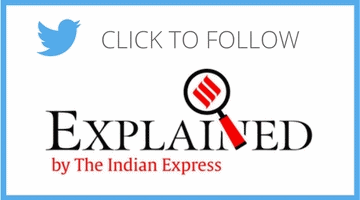 Meanwhile, in 2014, the wily Saleh entered into an alliance with the Houthis — the same rebels whose leader, Hussein al-Houthi, he had allegedly ordered killed in 2004. The turnaround was attributed to Saleh's desire to return to power, and a Houthi strategy to benefit from Saleh's networks.
But why did the Houthis kill him, then?
In another turnaround last week, Saleh announced he was breaking his alliance with the Houthis and seeking a dialogue with the Saudi-led alliance, in a deal rumoured to have been brokered by UAE diplomats. Saleh made his dramatic announcement on TV, calling the Houthis "a nightmare". Saudi warplanes then bombed Sanaa, apparently to force the Houthis out of the capital. The Houthis shelled Saleh's home in response, and killed the former President in gunfire as his convoy stopped, apparently at a Houthi checkpoint, while trying to leave Sanaa.
And where do the Houthis stand in the larger conflict in the region?
The Houthis, a minority in Yemen, are backed by Shia Iran, which makes them antagonistic to — and targets of — Sunni Saudi Arabia. Thus, the Yemen conflict is a much bigger battle, with the Saudi-led coalition, including the US, backing the government, versus the Houthis, backed by Iran, seeking regime change.
What's likely in the war now?
Houthi forces have released exultant statements about having killed the "traitor" Saleh. Loyalists of the Saleh regime may now rally around the slain President's 45-year-old eldest son, Ahmed Ali Abdullah Saleh, who was President Hadi's ambassador to the UAE until 2015, and is now living in exile in that country. But the Houthis have confounded the Saudi Arabia-led alliance so far. Last month, they launched ballistic missiles at Saudi Arabia — which were intercepted, but still raised the conflict's temperature.
Saleh's killing is a blow to Saudi Arabia's Crown Prince Muhammad bin Salman, the man in charge of his country's Yemen war, and could make Riyadh more aggressive in its campaign that has already extracted an enormous humanitarian toll. But just how bloody this could get also depends on the US, which has its own interests in Yemen, the impoverished country with a sizeable al-Qaeda presence.
Saudi Arabia and Iran could now enter a far deadlier phase of fighting, with al-Qaeda playing its own role. Yemen's humanitarian crisis, brought on by the Saudi alliance blockading food imports and other aid, is sure to worsen. Yemen already suffers from famine — the UN estimates 17 million people face starvation deaths — and the world's worst cholera outbreak, impacting over a million people. Almost certainly, worse lies ahead for Yemen's 28 million people, three-quarters of whom need humanitarian aid.
The Indian Express website has been rated GREEN for its credibility and trustworthiness by Newsguard, a global service that rates news sources for their journalistic standards.