In December 1995, leaders of the Association of Southeast Asian Nations (ASEAN) met in Bangkok to discuss, among other things, whether to admit India as a full dialogue partner. Singapore had pushed for India at a meeting of senior officials earlier, but without success. Out of a sense of Islamic solidarity, Indonesia and Malaysia had insisted that Pakistan, too, should be made a full dialogue partner — a suggestion that other ASEAN countries had baulked at for fear of India-Pakistan tensions spilling over into the grouping and disrupting its meetings.
As Prime Minister Goh Chok Tong of Singapore entered the small room for an exclusive leaders' retreat, one of his top officials warned him that Indonesia's President Suharto and Malaysia's Prime Minister Mahathir Mohamad would be unlikely to agree to admitting India if Pakistan wasn't admitted as well.
At the end of the meeting, however, as the leaders were streaming out, Prime Minister Goh caught the eye of Kishore Mahbubani, permanent secretary of the Singapore Foreign Ministry and the top negotiator from the Singaporean side, and gave him a thumbs-up — indicating that India had got in alone.
India became a full dialogue partner of the ASEAN in 1996. Four years earlier, in 1992, it had become a sectoral dialogue partner of the grouping. Mahbubani described that day in Bangkok in his 2017 book ASEAN Miracle: A Catalyst for Peace (co-authored with Jeffery Sng), and called it one of the most memorable moments in his life.
***
As Prime Minister Narendra Modi hosts the leaders of ASEAN countries on Thursday for a summit on 'Shared Values, Common Destiny' to commemorate 25 years of dialogue partnership — to be followed by the unprecedented attendance of all 10 ASEAN Heads of State or Government at India's 69th Republic Day celebrations — it is worthwhile to recount the background and context in which this crucial relationship developed.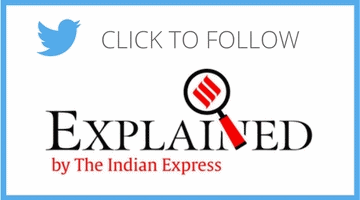 ASEAN was founded in 1967 by Singapore, Indonesia, Malaysia, Thailand and the Philippines with the aim of containing communism in their region. India, a leader of the Non-Alignment Movement, which also leaned towards the Soviet Union, wasn't enthusiastic about what it saw as a pro-US bloc in Asia.
The first time a dialogue was proposed between India and ASEAN was in 1976, when Y B Chavan was External Affairs Minister. That initiative did not progress, but in response to an outreach by the Janata government, ASEAN secretary general Datuk Ali bin Abdullah of Malaysia visited New Delhi in November 1978 and met with External Affairs Minister Atal Bihari Vajpayee. The Indian envoy to Indonesia then approached the ASEAN Secretariat in Jakarta for "observer" or dialogue partner status, but that effort failed in the light of New Delhi's hands-off approach to the Kampuchean crisis. (In 1979, Vietnamese forces overthrew the Chinese-backed Pol Pot regime, following which China invaded Vietnam. ASEAN called for "immediate and total withdrawal of foreign forces from Kampuchean territory", and described the neutral position that India took as a "blow to ASEAN".)
After Indira Gandhi returned to power, India moved increasingly closer to the Soviet Union. In June 1980, External Affairs Minister P V Narasimha Rao cancelled a visit to an ASEAN dialogue at the last minute citing his mother's illness, which was perceived by many in ASEAN to be a kind of "diplomatic illness". Through the Eighties, contact between India and ASEAN were minimal.
The collapse of the USSR, India's search for global partners in the region, and the plugging of India's economy into the global economic system pushed Rao, now Prime Minister, to formulate a "Look East policy" in 1992. India became an ASEAN sectoral partner that year, and a dialogue partner and member of the ASEAN Regional Forum in 1996. In 2002, India and ASEAN entered into a summit partnership.
Over the last two decades, India's engagement with the group has been guided also by the ambitions and aspirations of an emerging power, and by its response to Chinese assertiveness in the region. This was one of the principal reasons for the summit-level partnership during the Atal Bihari Vajpayee era. In 2012, Prime Minister Manmohan Singh celebrated 20 years of dialogue partnership by hosting all 10 ASEAN leaders for the first time. In 2014, Modi changed the description of the Indian policy from "Look East" to "Act East", conveying India's willingness to engage with Southeast Asia more proactively.
Read | What is ASEAN?
***
Among ASEAN's trade partners, India is number 7 now, behind China, Japan, the US, Australia, South Korea and the EU. Despite being in ASEAN's immediate neighbourhood, it is seventh in investments in the region.
Bilateral trade went from $ 2 billion in 1992 to $ 12 billion in 2002, growing 12% annually, and then jumped to $ 72 billion in 2012. A two-way trade target of $ 100 billion by the 25th anniversary of the bilateral partnership was set in 2012 — but that target could not be achieved; two-way trade is currently around $ 76 billion.
However, India's intent to engage with ASEAN is clear and unambiguous. There are 30 dialogue mechanisms between India and ASEAN countries, including an annual Summit and seven ministerial meetings. "Common concerns and aspirations, as well as similar threats and challenges, confront the ASEAN countries and India at a time when not only Asia but the whole world is in the throes of an uncertain and unpredictable phase. Developments over the next few months and years could determine the final contours of relations in Asia and the world," former diplomat Ashok Sajjanhar recently wrote for the Institute for Defence Studies and Analyses, on the 'India-ASEAN Partnership at 25'.
India and ASEAN account for 1.85 billion people — about 30% of the global population — and have a combined GDP of approximately $ 5.1 trillion. Together, they would form the third largest economy in the world. While economic and commercial interests have driven the engagement, geostrategic imperatives flowing from Chinese assertiveness are probably more important now. New Delhi has been vocal on developments in the Indo-Pacific region, and its quadrilateral meeting with the US, Japan and Australia on the margins of the East Asia and ASEAN Summits last November did not go unnoticed by either China or the ASEAN countries.
From shared concerns over terrorism to the enormous opportunities in trade and tourism, the India-ASEAN engagement has enormous relevance and potential. In 1994, Prime Minister Rao invited Singapore's Prime Minister Goh to be the Chief Guest at India's Republic Day. Twenty-four years on, as all 10 ASEAN leaders attend a historic India-ASEAN Summit and another Republic Day, New Delhi will be looking to assure them of a bold, actionable, time-bound strategic vision of their partnership for the next 25 years.
Read | Ramayana festival, khadi jackets: Stage set for ASEAN at Republic Day
Chief guests on Republic Day
2017: Mohammed bin Zayed Al Nahyan, Crown Prince of Abu Dhabi and Deputy Supreme Commander of the UAE Armed Forces. UAE, a close Pakistan ally, is key to India's economic and strategic goals in the region.
2016: Francois Hollande, President of France. Invite sent after Paris terror attacks of 2015. France is a valued partner in nuclear, space, defence, economic areas.
2015: Barack Obama, President of the United States. India broke free of the "hesitations of history" to extend the honour to the US.
2014: Shinzo Abe, Prime Minister of Japan. Tokyo's readiness on civilian nuclear cooperation is a sign of confidence and trust. Also, China is a common concern.
2013: Jigme Khesar Namgyel Wangchuk, King of Bhutan. India's closest neighbour was invited after a communication gap between India and Oman led to a fisaco. Bhutan stood strong with India during Doklam standoff.