Two major hospitals in Delhi NCR — Max, Shalimar Bagh and Fortis, Gurgaon — are currently under fire from two state governments for alleged irregularities. Beyond the politics and optics, whether the use of the stick is appropriate in the regulation of healthcare in the private sector is a matter of debate.
The basic tenets of regulating private healthcare remain largely the same the world over: no payment at the point of service, governments as the primary spenders in healthcare, robust primary care system, regulation of prices of drugs and diagnostics, and some health cover for every citizen. In the best working global models of regulation of the private sector, governments regulate essentially through control of the purse strings. In India, this is probably the highest barrier currently — public spending on health is less than 1% of GDP, and per capita public health spend is about $15, less than in Bhutan, Indonesia, Thailand and the Philippines.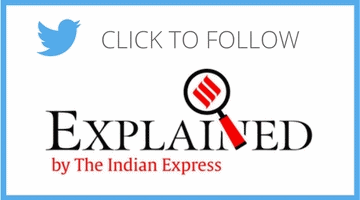 Swedish Model (Competitive Bidding)
Private and public health facilities compete for government funding and the right to provide healthcare to citizens. The winning bid, whether public or private, receives funding. There are incentives for providing the quickest and cheapest treatment. It is a level playing field, and if the government health facility does not provide quality service or acceptable hygiene standards, it stands to lose out.
In a 2008 article in the Canadian Medical Association Journal that looked at the Swedish Model (after it was cited by the Canadian Supreme Court in its 2005 decision to strike down prohibitions against private health insurance in Quebec), Swedish researcher Christopher Mason wrote: "It (the Swedish government) has allowed the nine private, fee-for-service hospitals to open for business, with little handwringing. But the largest role for private medicine is in the public sector, where the privately run facilities receive public funding to provide citizens much the same services they would at government hospitals. Within that system, citizens in government-funded clinics are charged user fees that account for about 5% of overall health funding, while the government contributes the rest. Hospital stays cost about $ 13 a day. Patients are charged about $ 20 for each doctor visit, and about twice that to see specialists. But after $ 150 in one year, visits are free, and no citizen pays more than $ 300 per year including prescription drugs."
Most drug stores were government- owned then, but private pharmacies have opened since. In India, medicines account for 70% of out-of-pocket medical expenditure, according to the report of the High Level Expert Group on Universal Health Coverage.
Thailand Model (Capitation Fee)
Thailand's Universal Health Coverage has earned global appreciation. Under the National Health Security Act, the Universal Coverage Scheme (UCS) covers roughly 75% of the Thai population. Other schemes are a compulsory Social Security Scheme for government employees and dependents (similar to CGHS in India) and the Civil Servant Medical Benefit Scheme for private employees.
UCS, which is tax-funded, pays annual capitation fees to hospitals based on how many beneficiaries visit them. Public and private hospitals are treated on a par, and the beneficiary chooses where she goes. This encourages the development of competing provider networks, and the capitation payment approach helps contains costs — capitation means a hospital is paid the same money for heart surgery or for containing diabetes-hypertension before they add up to a cardiac or other event requiring catastrophic expenditure. There is no incentive for a hospital or a doctor to do cardiac surgery.
Canada Model (Fixed Charges, Govt Reimbursement)
Medicare, which covers all Canadians, is publicly financed and privately run. The Canadian Health Act of 1984 allows medical practitioners to only charge fees fixed by governments — something that West Bengal is trying, but without the required level of public financing. General Practitioners are a very important link in the healthcare chain, much like the National Health Service of the UK. They are paid from tax revenue either by the federal or the provincial government. Governments decide fees of primary care physicians and salaries of health professionals. The federal government regulates drugs and diagnostics; provincial governments regulate hospitals, private healthcare professionals and private insurance.
Dental care, eye care, prescription drugs, ambulance services, medical devices, upgraded hospital rooms and travel insurance are outside Medicare, and these are provided by the private sector. The government reimburses a portion of these costs. The CGHS set-up is similar, but delayed payments have seen some big corporate hospitals exit the scheme.
Germany (Insurance-Based)
After government-funded Social Health Insurance (SHI) and private insurance, less than 1% are left uncovered. SHI — operated by more than 200 competing Sickness Funds (SFs), which are self-governing, nonprofit, non-governmental organisations, and funded by compulsory wage-based contributions, matched by employers — covers preventive services, in-patient and out-patient hospital care, physician services, mental health and dental care, medical aids, rehabilitation and sick leave compensation. The government delegates regulation and governance to the SFs and medical providers' associations. To increase efficacy and compliance, the Federal Joint Committee was created in 2004.
The patient chooses her SF and provider, who cannot refuse her. There are 30 quality control indicators that hospitals have to report. In a paper on the German health system, researchers from the Manhattan Institute of Public Health wrote: "The Pharmaceutical Product Price Ordinance regulates the price of medications. Prescription drugs are sold at a fixed mark-up. As a result pharmacies earn a profit on both expensive and inexpensive drugs and have no economic incentive to promote sale of expensive drugs.
📣 The Indian Express is now on Telegram. Click here to join our channel (@indianexpress) and stay updated with the latest headlines
For all the latest Explained News, download Indian Express App.