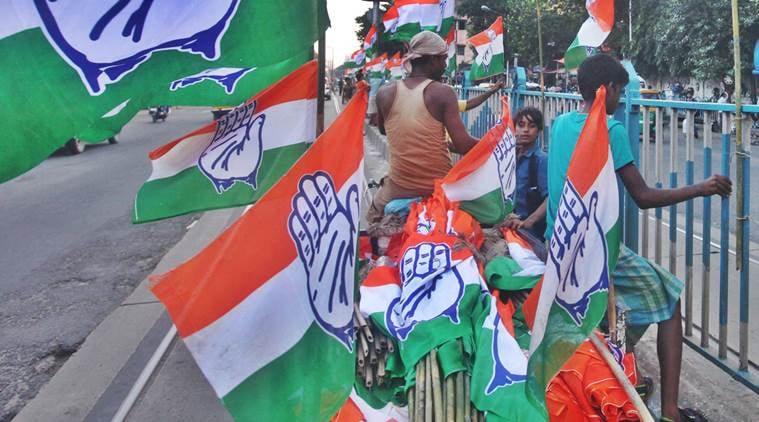 As campaigning for the crucial by-election for Ratlam (ST) Lok Sabha constituency in Madhya Pradesh drew to a close on Thursday, the BJP and the Congress kept their fingers crossed.
Votes will be cast on November 21 and counted on November 24. The outcome itself will have no bearing on the parliamentary arithmetic but both the parties have invested their time and energy in it, knowing that it will have psychological consequences.
The ruling BJP, which had won the seat for the first time in 2014, was quick off the block and began preparations even before the notification was issued.
Dilip Singh Bhuria, whose death on June 24 necessitated the by-poll, had earlier won the seat five times between 1980 and 1996 on a Congress ticket. Though the BJP has fielded his daughter and Petlawad MLA Nirmala Bhuria, the election is more about Chief Minister Shivraj Singh Chouhan who has addressed more than two dozen rallies there.
Several ministers and BJP legislators camped in the constituency spread over Ratlam, Jhabua and Alirajpur districts in the last few days. This, when the party won 27 out of 29 seats in the 2014 general elections, has a comfortable majority in the assembly and has won all mayoral elections.
After a long time, the Congress, which lost power in 2003, appeared equal to the task getting its senior leaders to campaign extensively.
The Bihar verdict on November 8 came as a morale booster for the Congress which has suffered electoral reverses at all levels in the state. Till 2014, the opposition party used to treat the Ratlam (ST) (previously Jhabua) seat as its stronghold. Its candidate is former union minister Kantilal Bhuria.
While going back to its traditional voters, the Congress has tried to exploit RSS chief Mohan Bhagwat's remark about a review of the reservation policy. While staking his own popularity, Chouhan has gone out of way to stress that it was a canard spread by the rival party.
Other than the BJP and Congress, other parties have only a symbolic presence in this essentially bi-polar state. Though the JD (U) had announced that it will get Nitish Kumar and Lalu Yadav to campaign in Ratlam, it had to settle for its chief Sharad Yadav.