As the scientific community mourns the loss of Lalji Singh, the 'father' of DNA fingerprinting in India, a look at the cases in which this technology became crucial in establishing both culpability and innocence.
1991, Rajiv Gandhi Assassination Case
After an LTTE suicide bomber killed Rajiv Gandhi in Sriperumbudur, it was difficult to identify bodies torn to smithereens. This was the first case in which DNA fingerprinting was used to not only identify victims but also the attacker, Thenmozhi Rajaratnam alias Dhanu.
Read: What a DNA blueprint can achieve in crimebusting, where India lags still
1995, Naina Sahni Murder Case
Congress leader Sushil Sharma killed his wife Naina Sahni and tried to burn the chopped-up body in a tandoor. DNA fingerprinting was used to prove that the burnt remains were that of Naina Sahni.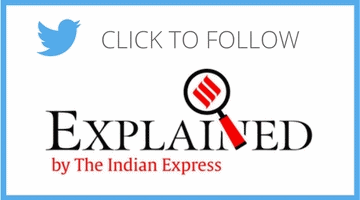 1995, Beant Singh Assassination Case
When then Punjab DGP KPS Gill suggested that the assassin could be a "human bomb", it was initially not taken seriously. However, DNA fingerprinting of the victims showed one of them to be Babbar Khalsa operative Dilawar Singh.
1996, Priyadarshini Mattoo Case
The rape and murder of law student Priyadarshini Mattoo by Santosh Kumar Singh, son of an IPS officer, became a sensation after he was acquitted by a trial court in 1999. In 2006, however, Delhi High Court convicted and sentenced him to death based on DNA evidence found on the undergarments of the victim. The Supreme Court commuted his sentence to life.
2009, Shiney Ahuja Rape Case
During the trial, the maid whom the Bollywood actor had allegedly raped turned hostile and claimed she was not raped. Ahuja was convicted nonetheless as DNA samples taken from the woman's private parts matched his.
2012, Delhi Bus Gangrape Case
The brutal gangrape and murder of a young woman by six men led to massive public outrage. All the accused were sentenced to death based on the dying declaration of the victim and DNA evidence.
2013, Hyderabad Blasts Case
In 2014, intelligence agencies raided a house in Zephyr Heights in Mangaluru in search of the alleged bombers, but found it empty. A forensic team picked up DNA samples from the house, and when the accused were finally caught, the samples matched with theirs. It helped NIA secure convictions for all five accused.
📣 The Indian Express is now on Telegram. Click here to join our channel (@indianexpress) and stay updated with the latest headlines
For all the latest Explained News, download Indian Express App.
The Indian Express website has been rated GREEN for its credibility and trustworthiness by Newsguard, a global service that rates news sources for their journalistic standards.