Written by
Hamza Khan
|
Updated: August 20, 2018 1:34:33 pm
Tomorrow will be a year since the Shri Rajput Karni Sena (SRKS) assaulted Sanjay Leela Bhansali while he was shooting for Padmavati, now called Padmaavat, at Jaipur's Jaigarh Fort. Between January 27, 2017 and January 24, 2018, the target of random violence over the film has moved from its director to a group of terrified schoolchildren, the youngest of whom was 4 years old. A day before the film's release, despite clearance from the Censor Board and the Supreme Court, violent protests and arson rocked at least six states. On Thursday, the film did not open in theatres in at least four states.
Karni Sena
The expression 'Karni Sena' is now loosely used to describe multiple Rajput outfits with similar names, spread across North Indian states that have witnessed protests over Padmaavat. Perhaps the oldest is SRKS; it has been around since 2006. Lokendra Singh Kalvi, an unsuccessful politician, and Ajit Singh Mamdoli, a builder, both claim to have founded SRKS. Mamdoli says he invited Kalvi to join SRKS a few months after its founding; Kalvi claims he was a co-founder. Kalvi calls himself Founder-Patron of SRKS; Mamdoli says Kalvi was only Chief Patron.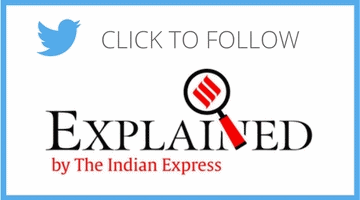 They parted ways around the time of the 2008 Rajasthan Assembly elections, and now run parallel factions with the same name while their claims over the name remains pending in a lower court. Kalvi claims over 7.64 lakh members; Mamdoli claims 2.62 lakh members.
Lokendra Singh Kalvi
The 6-foot-plus Kalvi has been the Karni Sena's most vocal and visible face during the Padmaavat protests. Over the past several months, he has travelled extensively to rally Rajputs in the Northern states against the film. He has no office, and operates either from his home or from the office of another Rajput organisation, Shri Rajput Sabha, both in Jaipur.
Kalvi is the son of Kalyan Singh Kalvi, who was Minister in Prime Minister Chandra Shekhar's government, and contested Lok Sabha elections in 1993 as an Independent, and in 1998 on a BJP ticket. He lost both times. In 1999, Kalvi left the BJP and started an agitation along with another former BJP leader, Devi Singh Bhati, seeking reservation for the poor among forward castes, including Rajputs. Kalvi and Bhati founded the Social Justice Front, and in 2003, registered the Rajasthan Samajik Nyaya Manch as a political party and fielded 65 candidates in that year's Assembly elections. In 2004, both Kalvi and Bhati — who had become an MLA — returned to the BJP. Kalvi tried unsuccessfully for a Congress ticket in the Lok Sabha elections of 2009.
In 2015, Kalvi expelled the state president of his faction of SRKS, Sukhdev Singh Gogamedi, after which Gogamedi set up the Shri Rashtriya Rajput Karni Sena (SRRKS). There are other Rajput outfits such as Shri Rajput Sabha and Jauhar Smriti Sansthan, and women's outfits such as Jauhar Kshatrani Manch, etc., which mostly function independently of each other. All are protesting Padmaavat.
Rajput vs Jat
Kalvi and Mamdoli agree the SRKS was founded following the Rajputs' struggle with their traditional rivals, the Jats, in 2006. That year, Anandpal Singh, a Ravana Rajput and then Rajasthan's most notorious gangster, killed Jivan Ram Godara and Harphool Ram Jat in Didwana, allegedly over control of the illicit liquor business. As Jats protested, they got support from a wide spectrum of political leaders, and the police allegedly detained any Rajput man who could be linked to Anandpal. To resist their "hounding", SRKS was founded on September 23, 2006, with 11 declared aims, including opposing political or social malice against Rajputs and the misrepresentation of history or historical figures, and promoting Rajput unity. The outfit was named after Karni Mata, a goddess revered across Rajasthan, but whose principal seat is at the famous rat temple in Deshnok near Bikaner.
Before Padmaavat
In 2008, SRKS protested Ashutosh Gowariker's Jodhaa Akbar over the "inaccurate portrayal of history". The film was not released in the state, even though the state government did not ban it. Also in 2008, SRKS called a Jaipur bandh to protest a lathicharge on Brahmins, claiming that is was the duty of "Kshatriyas" to "protect society". In 2012, SRKS called a bandh after BJP MLA Rajendra Rathore, now a senior Cabinet Minister, was arrested by CBI in connection with a fake encounter case. The following year, SRKS threatened to disrupt the Congress's Chintan Shivir and confront AICC president Sonia Gandhi over the issue of reservations. In 2014, the group disrupted filmmaker Ekta Kapoor's session at the Jaipur Literature Festival over her TV serial Jodha Akbar. SRKS has demanded that Rajasthani be recognised as a state language under Schedule VIII of the Constitution, and that a statue of Maharana Pratap be erected at the Kashmere Gate ISBT in Delhi.
Political relevance
Rajputs in Rajasthan have traditionally supported the BJP, while Jats have supported the Congress. In November last year, Chief Minister Vasundhara Raje wasted no time in writing to the Centre to urge that Padmaavat not be released without "necessary changes". Raje's government subsequently banned the film — a decision the Supreme Court quashed. For the Congress, which received a drubbing in the 2013 Assembly elections and hopes to claw back to power this year, opposing the Karni Sena is not a good idea — especially after Rajput outfits upset with Raje have backed the party in the byelections.
Rajputs are among the most politically relevant and powerful communities in Rajasthan. They are about 12% of the state's population, can swing election results in about two dozen of the 200 Assembly seats, and influence other seats as well. Importantly, almost no caste barring the Jats hesitates to support the Rajputs. The Padmaavat protests have been backed by other castes, and the indefinite protest at Chittorgarh Fort was held under the banner of "Sarv Samaj" (all communities). The Rajputs take up issues of other communities, and the Karni Sena has been working on raising its social capital by claiming for itself the historical role of "foot soldiers" of the society at large.
The community's importance is reflected in Raje's Council of Ministers: Rajendra Rathore, Rajpal Singh Shekhawat, and Gajendra Singh are Cabinet Ministers, while Pushpendra Singh is Minister of State for Energy. Prem Singh Bajor is chairman of the Rajasthan Sainik Kalyan Board. There are about two dozen Rajput MLAs in the Assembly. BJP MLA Diya Kumari, a Rajput and a member of the erstwhile Jaipur royal family, led a signature campaign calling for a ban on the film.
The Indian Express website has been rated GREEN for its credibility and trustworthiness by Newsguard, a global service that rates news sources for their journalistic standards.