On Wednesday, the price of petrol hit a high of Rs 77.17 per litre in Delhi, and that of diesel went up to Rs 68.34 per litre. If rising crude oil prices (over $80 per barrel on Wednesday) are an important reason for the hike in domestic fuel prices, so are high taxes levied by the Centre (excise and cess) and states (sales/VAT).
A breakup of the petrol price in Delhi shows that while the price for dealers is Rs 37.65 per litre or 49% of the retail selling price, the excise duty (Rs 19.48 per litre) accounts for more than 25% of the retail price. VAT in Delhi (27%) accounts for another 21%. The final component is the dealer commission at Rs 3.63 per litre. Over the last four years, this has jumped significantly.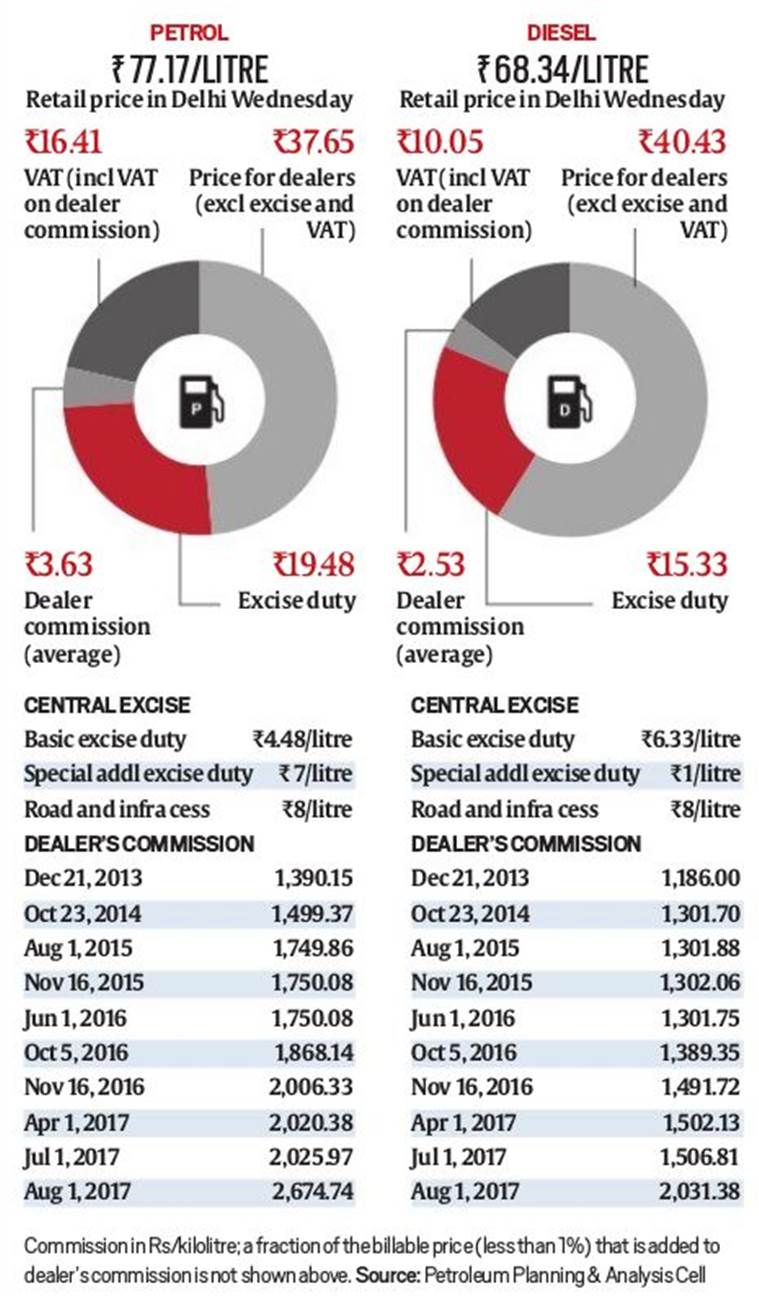 Crude remains an important factor in the recent price hike as Brent crude prices have risen by over 19% from $68 per barrel in end-February to over $80 per barrel now.