In September, Madhya Pradesh School Education Minister Vijay Shah introduced the practice of children answering their roll call in schools with 'Jai Hind'. Initially tried on an experimental basis in Satna district, Shah has now gone ahead on his promise to extend the practice to other districts in the state, making it compulsory for schoolchildren in Madhya Pradesh's 1.22 lakh government schools to answer their roll call by saying 'Jai Hind'.
The most famous speech in independent India, Jawahar Lal Nehru's 'Tryst with Destiny', uttered at midnight on August 15, 1947, also ended with the salutation 'Jai Hind'. Nehru repeated this from the ramparts of the Red Fort the next day too, which was unusual for a slogan that had been coined just a few years earlier. Moreover, it was not a slogan coined by the Congress party or the independence movement in India.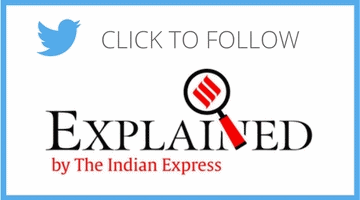 It is widely acknowledged that Netaji Subhas Chandra Bose started and popularised 'Jai Hind' as a salutation for soldiers of his Indian National Army (INA), which fought alongside Japan in the Second World War. In his 2014 book Lengendotes of Hyderabad, former civil servant Narendra Luther says that the term was coined by Zain-ul Abideen Hasan, the son of a collector from Hyderabad, who had gone to Germany to study engineering. In Germany, Hasan came in touch with Bose, left his studies and joined Bose as his secretary and interpreter.
Hasan later became a Major in the INA and participated in the war on the Burma Front. After independence, he joined the Indian Foreign Service (IFS), taking on the surname 'Saffrani' after the colour saffron in the Indian flag, and retired having served as Ambassador to Denmark. Hasan's grand-nephew, Anvar Ali Khan, later wrote in an article that his grand-uncle was tasked by Bose to look for a military greeting and/or salutation for the INA's soldiers, a slogan which was not caste or community-specific.
Unlike the British Indian Army, or its successor Indian Army, both of which have been organised on the basis of caste and communities, the INA was organised on an all-India basis. Unlike 'Sat Sri Akal' or 'Salaam Alaikum' or 'Jai Ma Durge' or 'Ram Ram' which were used by different regiments of the British Indian Army from which soldiers of the INA were drawn, Bose needed a unifying greeting, one which represented the whole of India.
Also Read: Answer roll call with Jai Hind, BJP minister tells Madhya Pradesh schools
Luther's book says that Hasan had initially suggested 'Hello', which was rejected by Bose. According to Anvar Ali Khan, the idea for 'Jai Hind' came to Hasan when he was wandering around the Konigsbruck POW camp. He overheard two Rajput soldiers greet each other with the slogan 'Jai Ramji ki'. That triggered off the idea of 'Jai Hindustan ki' in his mind, the phrase soon shortened to 'Jai Hind'.
This became a rousing slogan during the later stages of the independence movement, capturing the imagination of the masses. But Mahatma Gandhi was against compelling anyone to say it. A year before independence, demonstrators in Bombay who were supporting the Indian naval mutineers of February 1946 tried to force the locals to shout 'Jai Hind'. Gandhi responded to the event in Harijan in March 1946, remarking that to 'compel a single person' to 'shout 'Jai Hind' was in fact to drive a nail 'into the coffin of Swaraj in terms of the dumb millions of India'.
However, Gandhi himself immortalised the slogan when he sent a piece of crocheted cotton lace, made from a yarn spun himself, with the central motif 'Jai Hind' on it, to Queen Elizabeth II and Prince Philip, as a wedding gift in 1947. The 'Jai Hind' slogan also became the first commemorative postmark of independent India, issued on the day of independence.
In one of the many ironies of independent India, 'Jai Hind' was soon adopted by the armed forces as a military salutation, incorporating a slogan used by an army which had fought bitterly against it only a few years ago.
Yet, the beauty of the phrase lies in its twin meanings: while the military can take it as 'victory to India', the more pacifist can take it to mean 'long live India'.
Jai Hind indeed.
The Indian Express website has been rated GREEN for its credibility and trustworthiness by Newsguard, a global service that rates news sources for their journalistic standards.