The National Green Tribunal (NGT) on Thursday held the Art of Living Foundation "responsible for causing damage and environmental degradation" to the Yamuna floodplains by organising the World Culture Festival there in March 2016. It asked the Delhi Development Authority (DDA) to undertake restoration work at the site, using the Rs 5 crore deposited by the Art of Living on an earlier NGT order, adding that if restoration costs exceeded Rs 5 crore, DDA could recover the balance from the Art of Living Foundation.
By directing the Art of Living Foundation to bear the costs of restoring the damaged site, the NGT relied on the "Polluter Pays Principle", now almost universally acknowledged in environmental jurisprudence. According to this, those who pollute the environment must be made to pay not just for the costs of remedial action, but also for compensating victims of environmental damage.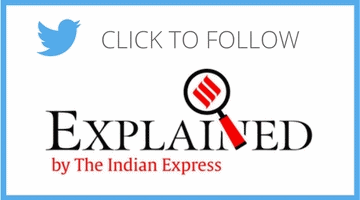 Some trace the Polluter Pays Principle's origin to the Stockholm Declaration made at the United Nations Conference on the Human Environment in June 1972, where Prime Minister Indira Gandhi drew a link between environmental pollution and poverty. The Stockholm Declaration asked signatory countries to develop international laws "regarding liability and compensation for the victims of pollution and other environmental damage".
The Principle emerges more strongly in the 1987 report of the Brundtland Commission, called Our Common Future. The Brundtland Commission, or the World Commission on Environment and Development, was established in 1983 to examine environmental issues resulting from rapid industrialisation. For the first time, "sustainable development" was defined. Alongside, the Polluter Pays Principle was emphasised.
The 1987 report greatly influenced the Rio Earth Summit of 1992, which, for the first time, explicitly enshrined the Polluter Pays Principle. The 16th of the 27 principles enshrined in the Rio Declaration on Environment and Development outlined this as, "the approach that the polluter should, in principle, bear the cost of pollution…".
After Rio, the Polluter Pays Principle began to be applied explicitly in environmental jurisdictions. In India, compensation to victims of environmental disasters was being hotly debated following 1984's Bhopal gas tragedy. A year before the Rio declaration, India enacted a Public Liability Insurance Act, making it mandatory for industries to get insurance — the premium for this insurance would contribute to an Environment Relief Fund to provide compensation to victims of a Bhopal-like disaster.
The courts in India were quick to apply the Polluter Pays Principle. In Vellore Citizens' Welfare Forum vs. Union of India and Others (1996), the Supreme Court had "no hesitation in holding" that the Polluter Pays Principle was "part of the environmental law of the country". The Principle came onto the statute books in 2010 when the National Green Tribunal Act was enacted. But there is no prescribed method yet to calculate compensation. "In some cases, expert committees calculate the amount, in others, the courts calculate some discretionary amount. Courts have also used it to impose penalties on polluters, as a deterrent," Sanjay Upadhyay, founder of the Enviro Legal Defence Firm, said.