While data on crimes against Dalits draws a distinct pattern of similarity between rural and urban spaces — and partly deflates the theory of cities blurring caste lines — the latest data published by the National Crime Records Bureau (NCRB) also captures some anomalies and interesting trends. The 2016 NCRB report, which, for the first time, has tabulated city-wise data on atrocities against Dalits, shows that a major chunk of crimes against Dalits involves the violation of women.
The study of crime data has revealed that assaults on women with the intent to outrage modesty, at 7.7% (3172 cases), reported the highest number of cases of crimes/atrocities against Scheduled Castes (SCs), followed by rape with 6.2% (2541 cases) during 2016.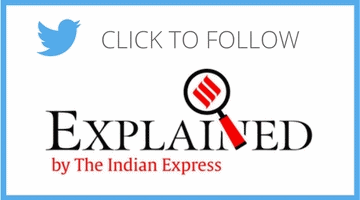 Uttar Pradesh recorded the highest number of crimes against women at 1065, of which 557 were rape cases. Bihar, curiously, reported very few cases of crime against Dalit women, even though it was only second to Uttar Pradesh in reporting the maximum number of crimes against Dalits. Bihar, the data shows, registered only 45 cases of crime against Dalit women. All were rape cases.
Rajasthan, which has recorded 5134 cases of crimes against Dalits in 2016, reported 641 cases of crimes against women. Of these, 327 were rape cases.
Also read | Cruelty by husband, sexual assault, top crimes against women
Similarly, Madhya Pradesh reported 1833 cases of crimes against Dalit women, of which 439 were cases of rape. Andhra Pradesh too recorded 90 cases of rape against a total of 748 cases of crimes against Dalit women.
In cities too, the trend was reflected with Lucknow reporting 88 cases of crimes against women — this accounted for more than 30% of all crimes against Dalits reported in Lucknow. More than 40 of these cases were of rape.
Jaipur reported 43 cases of crimes against Dalit women, of which a majority were rape cases.
Patna registered only one case of crime against Dalit women. Interestingly, not one of the 241 cases of crimes against Dalits registered in Patna was solely done under sections of the SC/ST (Prevention of Atrocities) Act. More than 95% of cases in Patna were registered for minor crimes of simple hurt, trespass, mischief or the use of abusive language, the data shows.
Related | Huge spike in rape of children, up by 82% from 2015, UP, MP worst states, Tamil Nadu new entrant
Conversely, Bengaluru has registered more than 90% of its cases solely under the provisions of the SC/ST (Prevention of Atrocities) Act. Only 17 cases out of 207 in the city have attracted sections of both the Dalit Atrocities Act and the Indian Penal Code.
According to the data, Coimbatore (3), Kolkata (9) and Chennai (10) have witnessed the least number of cases of caste atrocities in 2016. With just 19 and 29 cases respectively, Surat and Nagpur too have been kept in the category of cities where few Dalits faced caste atrocities.
Kanpur (107) and Ahmedabad (96), along with Ghaziabad (64) were, however, in the top ten cities where the maximum number of such cases were registered.
Lucknow came across as an interesting case where reported instances of crimes against Dalits had risen more than four times over since 2014. The NCRB data shows that the city registered only 61 such cases in 2014, which then rose to 146 in 2015 and to 262 in 2016.
Conversely, Hyderabad and Jaipur have shown a decline over the past few years. Hyderabad had recorded 160 cases in 2014, which dropped to 139 in 2016. In Jaipur, cases dropped from 297 in 2014 to 219 in 2016. Ahmedabad too has recorded a rise of over 30% since 2014.
The Indian Express website has been rated GREEN for its credibility and trustworthiness by Newsguard, a global service that rates news sources for their journalistic standards.