The latest NCRB data for the year 2016 has registered a sharp spike in cases of rape against children — even as overall crimes against children have increased. According to the NCRB data for 2016, incidents of rape of children have increased by over 82% compared to 2015. It is for the first time that such a sharp increase in sexual assaults on children has been registered. The highest rise has been registered in Uttar Pradesh, where figures have trebled.
The NCRB data shows that while in 2015, 10,854 cases of rape under Section 376 of the IPC and under sections 4 and 6 of the Protection of Children against Sexual Offences (POCSO) were registered across the country, 2016 saw 19,765 such cases being registered.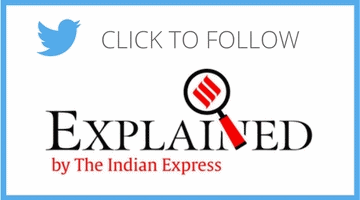 The most numbers of such crimes were reported in Madhya Pradesh (2467), Maharashtra (2292), Uttar Pradesh (2115), Odisha (1258) and Tamil Nadu (1169). While the figures reported for Maharashtra are comparable to last year's, Madhya Pradesh, Uttar Pradesh and Tamil Nadu have registered very high increases.
Also read | Cruelty by husband, sexual assault, top crimes against women
With 1568 cases registered in 2015, Madhya Pradesh has witnessed over a 60% rise. Uttar Pradesh, on the other hand, has seen its 2015 figures (594) rise more than three times. Interestingly, Tamil Nadu registered no cases of child rape in 2015. Odisha had registered over a thousand cases in 2015 as well.
It must be noted that the NCRB figures merely reflect the number of crimes registered by the police. These may or may not reflect the actual situation on the ground. Well-policed states generally do have a high crime rate as the police ensures the registry of all cases.
According to the NCRB data, a total of 1,06,958 cases of crimes against children were reported across the country in 2016. The NCRB also compiled data for 19 main metro cities which recorded a cumulative figure for such crimes at 15,541.
Related | Most atrocities against Dalits involve crimes against women, most cases in Bengaluru
The rate of crimes against children was the highest in Delhi at 146, followed by Chhattisgarh (47.2) and Madhya Pradesh (45.7). Comparatively, the all-India rate for such crimes stood at 24.
The rate of crime is a better determinant for the prevalence of a crime in a particular region as it calculates incidents per one lakh people of the population.
Among cities, Delhi and Mumbai accounted for a major chunk of the offences against children. While Delhi recorded 8139 incidents of crime against children, Mumbai was a distant second with 1456 incidents and Bengaluru accounted for 1063 cases.
Together, the three accounted for more than 60% of all cases against children as recorded in metropolitan cities. Pune and Lucknow, which were fourth and sixth in the list on the basis of percentage shares, accounted for 437 and 146 cases.
📣 The Indian Express is now on Telegram. Click here to join our channel (@indianexpress) and stay updated with the latest headlines
For all the latest Explained News, download Indian Express App.
The Indian Express website has been rated GREEN for its credibility and trustworthiness by Newsguard, a global service that rates news sources for their journalistic standards.