"It is a capital mistake to theorise before one has data. Insensibly one begins to twist facts to suit theories, instead of theories to suit facts," Sherlock Holmes, a man who knew a thing or two about crime and investigations, once told Dr Watson (A Scandal in Bohemia, 1891). What is equally important though is the quality of data, and its placement in the right context.
Data published by the National Crime Records Bureau (NCRB) last week provoked headlines that declared Delhi as India's "rape capital" and Kerala as its "crime capital". Both did, indeed, record very high crime rates (numbers of crime incidents per 1 lakh population) in 2016. But do these data mean particularly bad law and order in Delhi and Kerala?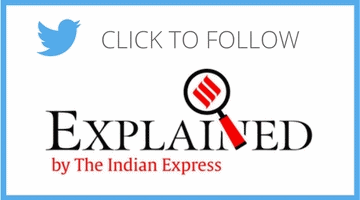 International data on crime show that countries with the best systems of law and order also have high crime rates, while countries with dysfunctional governments mostly show low crime rates. According to data from the United Nations Office on Drugs and Crime, averaged over a few recent years, Sweden reported the highest rate (6,456 per 1 lakh people) of seven serious crimes, followed by Denmark (6,041) and the Netherlands (5,523). In contrast, the lowest rates of these crimes were seen in the most lawless countries: Somalia (1.5 per 1 lakh people), Iraq (2) and Libya (2.9). For India, the number was a mere 87.
Registering crime
Data suggest Delhi's rape graph began rising fast after the horrific December 2012 bus gangrape. With police under pressure to act, and with more people coming forward to report such offences, the following year saw Delhi record a 350% increase in incidents of rape. That did not mean Delhi had suddenly become more unsafe — it was just that earlier, cases were not being registered and were not reflecting in data. Now, "by registering cases, we made the city safer, even though it earned us a bad name", said a senior Delhi Police officer.
Read | Reason for 34 per cent 'drop' in crimes: NCRB's data collection correction
The civil society response to crime data often dictates the government response. 'Bad' data trigger an outcry and attract political reprimands for officers, who, therefore, try to keep numbers as low as possible. Refusing to file First Information Reports (FIRs) is allegedly one way of doing this.
Uttar Pradesh — which, NCRB data show, has a suspiciously low crime rate — has been notorious on this count. Former DGP Prakash Singh reported police officers getting orders from various regimes to ensure crime figures are brought down by 50%-70% — a target which, in most cases, is achieved by not registering FIRs. For its re-election campaign in 2007, the Samajwadi Party used such data to coin the slogan, "UP mein hai dum, kyunki jurm yahan hai kum". Incredulous voters gave Mayawati's BSP victory by a landslide.
Different definitions
Advocates of police reforms have pushed for large-scale surveys by agencies such as the National Sample Survey Office (NSSO) to get the real sense of crime that exists among people. Developed countries have attempted to bring data from such crime victimisation surveys on a par with registered crime data. But the first problem is with the data itself. Data collection in India is generally so poor that it fails to reflect even things that the authorities acknowledge.
For example, Bihar, Jharkhand and West Bengal have for years reported zero farmer suicides, extremely odd for states where the majority of the population is dependent on agriculture. The Union Home Ministry defines "farmer suicide" as self-annihilation of any person whose profession is farming. The NCRB has, since 2014, categorised farmer suicide data into causes such as family problems, crop failure or indebtedness, but the overall figure is still tabulated according to this basic definition.
Also read | Most atrocities against Dalits involve crimes against women, most cases in Bengaluru
Home Ministry sources attribute the absence of farmer suicides in these states to the difference in understanding the idea of "farmer suicide". Said an official: "These states count only those suicides by farmers as suicides which are certified as such by the state government. Invariably, those are suicides that are committed under farm distress. Suicide due to other causes by a farmer is perhaps not counted as farmer suicide by them. But under our definition, a suicide by a farmer for any reason is a 'farmer suicide'."
Then, there are the ways in which data are recorded. Usually, the FIR is lodged by a constable or sub-inspector who visits the suicide spot and talks to members of the dead person's family. The reason he records for the suicide is dependent entirely on how he understands the situation. "The immediate cause of a farmer suicide may be a quarrel with his wife over money. So the FIR invariably records the cause as 'family problem' or 'poverty'. However, the real, underlying cause could be farm distress due to crop failure, which led to indebtedness and financial difficulties," the official said.
'Other causes'
There is also "the logical error". For several years, NCRB data also showed victims under Arms Act cases. The number of victims corresponded with the number of cases — but these victims could not be found. That was because under the Arms Act, which deals with apprehension of unlicensed guns and ammunition, the victim is the state. This anomaly was recently corrected after it was found that the software for compilation of Arms Act cases prompted the data feeder to fill in the column for victims.
Again, data until 2014 seemed to suggest that some unknown force of nature was killing huge numbers of people. Year after year, only 30% of deaths due to natural causes were attributed to the 14 major natural calamities listed by the NCRB; all the rest were due to mysterious "other causes". In 2015, the NCRB solved the mystery: State Crime Records Bureaus were listing unidentified bodies where cause of death was either natural or not known, under "other causes attributed to nature", Home Ministry sources said. Once corrected, the overall figure for "natural causes" deaths in the 2015 data fell to 10,510 (from 20,201 in 2014), and that for "other causes attributed to nature" to 3,114 (from 14,024 in 2014).
Misreading the law
Poor understanding of law among data collectors leads to poor data. The 2014 NCRB data showed 35,000 cases were disposed of by courts; 25,000 of those were in Madhya Pradesh alone. But an investigation in 2015 revealed that many states were including cases closed after out-of-court settlements (especially in dowry-related cases) in the category of plea bargain. After this was flagged to states, the figure fell to around 4,800 in the 2015 report. But over 4,000 of these were in Rajasthan, which is suspected to be still not reporting the data correctly.
Uttar Pradesh reports nearly all of the country's custodial rapes (189 out of the 197, or 96%, in the NCRB data for 2015). Almost all other states reported nil custodial rapes. The reason for this is UP Police are perhaps the only force that is recording custodial rape data according to IPC Section 376(2), which includes any rape committed in the custody of any authority, be it police, jail or hospital. Most other states consider only rapes by police as "custodial rape".

Unfocussed, underequipped
Quality data collection is not a priority for governments. The Home Ministry last revised the NCRB proforma in 2014, increasing the number of crimes from 22 to 36. The revision before that was a full 19 years earlier, in 1995.
Both the NCRB and State Crime Records Bureaus (SCRBs) are understaffed. The SCRBs and District Crime Records Bureaus (DCRBs) are the worst off. The NCRB has published its 2016 data without its chief statistician and his deputy — both officials were transferred out about three months ago, sources said.
"In most states about 20% police posts are vacant. A police chief puts the least number of officials in SCRBs and DCRBs since other important functions need manpower," said a Bihar cadre IPS officer. The quality of personnel is also an issue, a UP cadre officer said. "Most SCRBs and DCRBs don't attract the best talent. In many states, it's a punishment posting for non-performers. And the talented officers are constantly trying to get out," he said.
Very few SCRBs have personnel who understand statistics. "Good data collection needs a crime records bureau cadre," a former NCRB director said. While the NCRB holds annual training sessions for SCRB officials who are, in turn, expected to train DCRB officials, there is no continuity to this exercise. "People are transferred after a year of training, and everything has to start afresh with new people the following year. The NCRB had suggested that tenures of SCRB and DCRB personnel be fixed for 2-3 years. But nothing happened," an NCRB officer said.
In some states, infrastructure is so bad that it is unfair to expect good data. "A few years ago, we found the SCRB computer inside the lock-up because officers feared it would be stolen," said the officer.
NCRB DG Ish Kumar agreed that there were problems "both at the level of human intervention and technology", but "we will keep trying to improve the data further". Former NCRB director R R Verma said many problems would be solved by the Crime and Criminal Tracking Networks and Systems (CCTNS), a project to build a comprehensive and integrated system for effective policing through e-governance. "Despite constraints, the NCRB has been doing a good job," he said.
deeptiman.tiwary@expressindia.com
The Indian Express website has been rated GREEN for its credibility and trustworthiness by Newsguard, a global service that rates news sources for their journalistic standards.