What is the controversy pertaining to the National Stock Exchange (NSE) and algorithmic trading?
The NSE is facing allegations that some brokers got preferential access to the trading system through the co-location facility (where brokers can buy "rack space" for their servers) at the stock exchange, early login and "dark fibre", which can allow a trader split-second faster access to the data feed of the exchange. Even this split-second faster access is considered capable of bringing huge gains to a trader.
The allegations of unfair access were first made by a whistleblower in January 2015. The whistleblower wrote to securities market regulator Securities and Exchange Board of India (Sebi), alleging that a few brokers were able to log on to the NSE system with better hardware specifications while engaged in algorithmic trading, to their unfair advantage. Algorithmic trading, or "algo" in market parlance, refers to orders generated at superfast speed by the use of advanced mathematical models that involve automated execution of trade.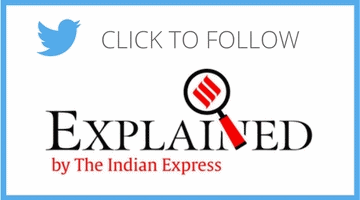 The allegation pertained to 2012-14 — when NSE used to disseminate price information through a unicast system, in which information is disseminated from one point in the network to another. The letter to Sebi alleged that sophisticated market manipulation had been taking place at the NSE co-location centre. It also said that NSE had allowed a non-empanelled Internet Service Provider (ISP) to lay fibre optic cables on the premises for a few stock brokers.
What happened after the allegation came to light?
Following three letters from the whistleblower, Sebi formed an expert committee under its Technical Advisory Committee (TAC) to examine the allegations against NSE. The expert committee found that the architecture of NSE, with respect to dissemination of "tick-by-tick (TBT) data" through transmission control protocol/Internet protocol (TCP/IP), was prone to manipulation and market abuse. It also found that preferential access was given to stock brokers, as it was possible for a broker to log on to multiple dissemination servers through multiple IPs. It was also possible for a single member to have multiple logins to a single dissemination server through multiple IPs assigned to it. As a result, stock brokers had a substantial advantage by logging in first or second or third. The committee also found that NSE followed a static mapping process for allocating members' IPs to dissemination servers, due to which a few brokers were able to log on to the fastest dissemination servers.
Also read | I-T department swoops on former NSE bosses, brokers
Subsequently, NSE appointed Deloitte Touche Tohmatsu India LLP to conduct a forensic audit. However, Sebi chief Ajay Tyagi said in July that the regulator would conduct an independent audit, and also look into the role of NSE officials. In August, Sebi appointed Deloitte and EY India to jointly conduct a forensic audit of NSE's algo trading systems. The audit is currently under way.
Meanwhile, NSE has sought a settlement of the allegations of unfair access through the so-called "consent" process (similar to an out-of-court settlement, in which cases can be settled with the regulator after payment of penalties). The application is pending with Sebi.
What action has Sebi taken so far?
It has issued showcause notices to NSE and 14 key management personnel as part of its investigation into alleged lapses in high-frequency trading or algorithmic trading.
In August, Sebi proposed measures to tighten rules for algo, citing concerns about fair access to markets. In its discussion paper inviting public comments, Sebi said it is considering measures including speed bumps to delay order matching, minimum resting time for orders, randomisation of orders, and a review of tick-by-tick data, among others. The regulator is yet to finalise its stricter norms on algo trading.