Speaking with The Indian Express National Editor Harish Damodaran on the first anniversary of demonetisation, Sajjid Z Chinoy, Chief India Economist at JP Morgan Chase, put the exercise in perspective, and explained a range of issues from stock market movements to surging imports at a time of slowing growth.
Sajjid Z Chinoy, Chief India Economist and Executive Director at JP Morgan Chase, is among the sharpest and most astute observers of the Indian economy. Dr Chinoy, who completed his PhD from Stanford and went on to work for McKinsey and the IMF, has been on the RBI's Expert Committee on Monetary Policy, and a consultant to the Government of India's FRBM Review Committee. He is also a popular columnist at The Indian Express.
Edited excerpts from the conversation:
On demonetisation, its costs and benefits a year on:
I am going to make an objective assessment of where we are. Whenever you have large interventions in the economy, there is a tradeoff: there is always an immediate, short-term cost, and there are medium-term benefits. Firstly, we must appreciate that GDP growth was slowing well before demonetisation, so this notion that the entire slowdown is only because of demonetisation or GST is not borne out by the data. As we have written extensively, India benefitted from the huge terms-of-trade shock from lower oil prices — that was a one-time windfall for the economy in 2015-16, so despite it being a drought year, growth picked up from 7% to 8%. But when oil prices stabilised, it was inevitable that GDP growth would begin to slow. That, in conjunction with the fact that policymakers were pushing hard on the deleveraging, meant that between March 2016 and September 2016, GDP growth had already slowed by 200 basis points. It was a pretty sharp slowing. So, in a way, one has to separate how much of that slowdown would have continued, and how much was incrementally added by demonetisation.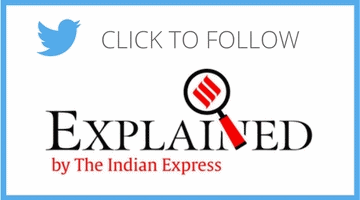 Looking at the government's own numbers, the CSO every January puts out its advance forecast for growth in that year, and last year, they actually said that we are basing our advance estimate on data that stops in October. So they were using all the pre-demonetisation data to say what GDP growth in 2016-17 would actually be. For us economists, this is fantastic — this is the counterfactual, this is what GDP growth would have been, absent demonetisation. You update that for the eventual strength of agriculture and exports, which are largely exogenous, and you get the counterfactual. You compare that to the actual printed number, and that's your delta. Our own sense was, somewhere between 0.8% and 1% of full year GDP was the slowdown because of demonetisation. That was one near-term cost.
There was a second, less obvious cost. See, the whole idea of these reforms is to push small and medium enterprises into the formal economy, and that process is necessarily disruptive. So, one puzzle over the last year has been that even as GDP growth has slowed, imports have been surging. This is not oil, this is not gold, these are manufacturing imports — growing at 18% a year for the last 8 or 9 months. These imports were contracting the year before, how do you explain strong, broadbased manufacturing import growth when domestic demand is slowing?
Related | India's economy is a house under renovation, it will be dirty, uncomfortable for a while: Neelkanth Mishra
The way we see it is, both demonetisation and GST imparted an adverse supply shock, where domestic supply chains, which involved SMEs, got disrupted temporarily, and therefore, rather than those domestic inputs, larger firms were relying on imports. So the second manifestation of demonetisation was the fact that the current account deficit quadrupled — in the quarter in which growth slowed, the current account deficit went from 0.6% of GDP to 2.4%, 80% of which was manufacturing imports. For me, those are the two near-term costs.
Gems and jewellery, electronic items, some capital goods, leather, textiles — the hypothesis is that a lot of these would have been manufactured by SMEs and the informal sector. And because those supply chains got disrupted, you had to temporarily rely on imports. That's gone on for three quarters now, the hope is that this is a temporary supply shock, and therefore, at some point, imports will come down. But till the last data point in September, imports were still very strong.
But to be fair, there were benefits as well.
As we proceed to the second or third anniversary (of demonetisation), there are three objective benchmarks to measure: cash in the economy, the quantum of digitisation, and the tax base. On cash, the right comparison is, what would the outstanding stock of cash in the economy have been today absent demonetisation? Every year, it was growing by between 10% and 15%, the day before demonetisation, this was about Rs 17.5 lakh crore. Given that the typical increase every year is Rs 1.8 lakh crore to Rs 2 lakh crore, if demonetisation hadn't happened, by this October the cash in the economy should have been Rs 19.3 lakh crore — but today it is Rs 16 lakh crore. That is almost a 20% reduction in cash and, I think, a big benefit.
On taxes, you are seeing that new tax filers grew 26% in 2016-17 over the previous year, much higher than the previous year. So let's be patient, there was a short-term cost and there will be medium-term benefits; just because we can't quantify those benefits does not mean that they don't exist. But they are already beginning to show up.
On the possibility of growth numbers not accounting for small manufacturers, who were hit badly by demonetisation:
A famous governor once said that in India not only is it hard to predict the future, it is hard to predict the past as well, because of sharp data revisions. I think when the annual survey of industry comes out, the last year's data will be revised, and it is very likely that GDP growth will be revised down. This is because we essentially use formal sector indicators to extrapolate to the informal economy. That relationship clearly broke down during demonetisation, when the formal economy was a very bad proxy for the informal economy. So it is very likely that about 2 or 3 quarters from now, the 2016-17 numbers will be revised down retrospectively. There will be multiple revisions, but in the first pass we will have a good sense. Again, the key is to separate what slowing would have happened even without demonetisation, because to the extent that we were already on a slowing path, it is the delta that matters.
On the role that the GST played in the disruption of production chains, and what the ideal GST rate should be:
I think it is very clear in the data that it has caused a disruption, in fact, to the same constituency that was impacted by demonetisation, to SMEs. You see it in the high frequency data in terms of the restocking that happened to start with; now, because there is some residual uncertainty about compliance, the rebound has not been as strong as we had required. I think if you step back a little, the key here is that it would be nice to have fewer rates, and one of the ways we'll eventually get there is when compliance increases. I truly believe that in a year or two, compliance will increase under the GST. We previously had a Value Added Tax on different bases, which never spoke to each other; now, we finally have a Value Added Tax for the entire page, so I think necessarily, a year from now, the base will expand. Once you have people in the net for indirect taxes, direct tax collections may also go up.
On the GST rate, I think Dr Arvind Subramanian's report was excellent… I think somewhere between 15% and 16% would be appropriate. For me, however, GST is less about tax collections and the rate, it is more about the fact that GST is the signing of India's free-trade agreement with itself. We were 30 disparate markets, which is now one market — that, for me, is the true benefit. Look at the efficiency that will come about in the common market, ultimately it is that growth, that buoyancy, that will matter even more.
On the possibility of exports being the growth driver, given that all the other major drivers face constraints in the current situation:
Some good news has happened in the global economy in the last two or three quarters. We are finally getting broadbased, synchronised, strong economic recovery in all the developed markets — the US, Europe, Japan. Second, growth has become more diversified. Until a year ago, it was only consumption. But in the last 9 months, it's been all about business investment. Business confidence has picked up, none of the tail risks that we started out 2017 with — China hard landing, political risks in Europe, Brexit — have showed up, consumption is strong because unemployment rates are falling, household balance sheets are looking good, so you are seeing a synchronised recovery. In a way, emerging markets have the best of all worlds, they are seeing stronger growth in the US and other developed markets, they're seeing stronger exports because you are seeing investment pick up in these economies, and you are not seeing proportionately tighter monetary conditions because the normalisation process by central banks around the world has been very gradual. This is as good as it gets.
The downside has been that oil prices have picked up. Oil is now close to $ 65, it was at $ 60 even before the Saudi Arabia issue, and that's a puzzle, because the conventional wisdom was oil can never breach ($) 50-55, because the break-even for shale has got progressively lower, and as soon as oil reaches ($) 50, shale will flood the market. That hasn't happened. You've seen OPEC has been much more restrained about production cuts, growth has been strong, and shale is finding it hard to respond. So, if oil were to stay at ($) 60-65, that becomes a drag for economies like India, which are large oil importers.
With strong global growth, exports should be picking up. Asian exports have done very well, India's exports have been better that they did last year, but not nearly as well as we would have expected. This may have been because of the temporary disruption (caused by demonetisation and GST); the hope is that as these are fixed, exports will pick up. Our exports basket has dramatically changed — 15 years ago, 60% of our basket was gems, leather and textiles; today, what is 60% is engineering goods, pharmaceuticals, capital goods. And these are very elastic — when global growth picked up, these exports surged, when growth fell, they collapsed. It's cyclical, but they haven't picked up as strongly as we'd thought in this cycle, so that's a puzzle.
The good news about the global recovery is that exports have provided the tailwind, the bad news is that oil prices have been elevated, and that'll be the headwind.
On the seeming contradiction between slowing growth and booming markets, whether the remarkable rise in the Sensex is sustainable, and whether the equity market is in a bubble like real estate was a couple of years ago:
We've seen stock markets around the world grow 20%-25% in 2017, but the difference is, these are in markets where growth is accelerating; in India's case, you have got this kind of stock market rise when growth is slowing. The disconnect between economic fundamentals and asset prices has never been as large in recent memory as it is now, and from that perspective it is disconcerting and worrying. The only thing I'll say is, what is the genesis of this? If this was all foreign capital that was coming in, I would say that there could be multiple triggers when the capital would leave. But you have had this big run-up in equity prices despite the fact that only $ 6 billion of equity flows have come in all of 2017; in three of the last four months, there have been outflows. What's changed is that there's been a reorientation of domestic household savings in India from physical assets to financial savings. This pre-dated demonetisation — partly because the real estate sector was in a slump, partly because gold fell out of fashion, so people had begun to reorient their assets from physical assets into financial savings. Number 2, I think, is, as education about things like systematic investment plans grew, more people began to invest, so there was a wall of money already coming in to financial markets. Mutual fund assets under management were 30% higher than in the previous year even before demonetisation, and after demonetisation, when all this money came into the banking system and had to go somewhere, assets under management went up another 30% on a higher base. But I think, ultimately, to justify these multiples, earnings have to pick up. The hope was earnings will pick up in the next couple of quarters, but the elephant in the room here is oil. Because if oil prices were to remain at these levels, that's a 15-20 per cent increase over the last year; that's going to hurt profit margins in the corporate sector. If profit margins get squeezed, and earnings come under pressure, it will be hard to sustain these valuations.
On whether the stock market indicates that investors know where they are putting their money and, ultimately, the small players who are outside the universe of listed firms, will be weeded out:
It's possible. I think what you are seeing is what people in the equity market call re-rating. Earnings don't pick up, but you keep increasing your price-to-earnings ratio because you are essentially pricing in good things in the future — the fact that we have a GST from which the organised sector will benefit; the fact that there's been a PSU bank recapitalisation, which brings hope that public sector banks will start lending again; the fact that other reforms are happening. So, some of it is a re-rating, I agree. I don't think the stock market is representative of the economy at large, which is much more informal, but that said, ultimately, when asset prices and economic fundamentals divert so much, eventually they must correct. And economic fundamentals don't correct in a hurry, it is asset prices (that must), and we need to be wary here. At these valuations, given the prognosis on where growth and earnings are headed, given where oil is headed, I would be very cautious.
On when corporate earnings might eventually pick up:
Another way of asking this is when do we see GDP growth pick up, because these things will be correlated. Our sense is that in the numbers that come out at the end of this month, growth will accelerate. I think 5.7% was the bottom; if you look at the high frequency data, industrial production numbers, the PMIs, exports in September at least; (indications are) things will pick up, but modestly. Growth forecast is in the low sixes (per cent). In the second half of the fiscal year, you may see growth in the 7% range, but that is largely because of a favourable base effect. So my worry is, the second half growth numbers will be 7%, and we'll be like 'Oh, we're back to where we were before!'.
I'll just conclude by saying there are four variables that we must track in terms of growth: one, the drag from demonetisation and GST will gradually fade, which will help growth move up; two, when does India partake in the global growth recovery, when do exports pick up? And the two headwinds: oil prices and the deleveraging. With the government committing so much more capital, I think the asset resolution process will gather steam. Public sector banks will be emboldened to take the deeper haircuts that are necessary. In the next few quarters, you will see more and more firms pushed into the bankruptcy process, large haircuts will be taken, there'll be a restructuring. That's the necessary cleansing in the next 3-4 quarters to repair balance sheets.
But that is also not the environment in which investment is going to pick up — so the faster the deleveraging happens, the greater the headwind to near-term growth, and the greater the benefit to medium-term growth. So there are many moving parts. I don't think this is a linear process.