NEOM is derived from Neo, Latin for new, and "m," for the first letter in mustaqbal, the Arabic word for future. It is also what Mohammad ibn Salman's great city will be called. Set to span across 25,000 square kilometres along Saudi Arabia's northwest coast, while reaching into Jordan and joined to Egypt by a great bridge, Neom, to be larger than 30 New Yorks, will be Saudi Arabia's future when oil runs out — a hub for renewable energy, biotechnology, media, and entertainment, filled with smart buildings and and robots to liberate its residents from drudgery.
It will be the most ambitious civilisational project since Emperor Marcus Ulpius Traianus seized Arabia to safeguard Rome's trade with India, and laid the ground for great cities like Petra, Hejra and Mada'in Saleh. "This is the blank page you need to write humanity's next chapter," records an official promotional video.
Except, Mohammad ibn Salman isn't king yet. The Saudi crown prince's no-holds-barred campaign to seize unquestioned power, which would allow him to transform his nation and restructure the region's geopolitics, has already mired the kingdom in war — and his critics fear, could now lead to worse, in wake of an unprecedented crackdown on oligarchs and palace rivals this weekend.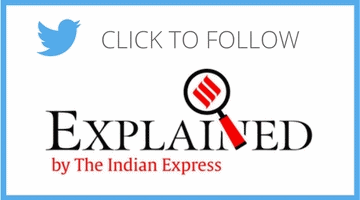 For New Delhi, the stakes are huge: the crackdown in the kingdom has already sent oil prices surging, and worse could follow if the instability is protracted. High oil prices would spell disaster for Prime Minister Narendra Modi's reform efforts, and no one even wants to consider the consequences if regional tensions spill into war.
The crown prince's purge has seen 11 princes, along with 38 top businessmen and former ministers, jailed — all of them, the elite of Saudi society. The most visible target is Prince Talal alWaleed, a philanthropist and businessman worth over $17.1 billion, and whose holdings are spread across Citibank, NewsCorp, Apple, Time-Warner and Twitter. Prince Talal had financially aided Donald Trump early in the US President's career, but was a bitter critic of his bid for office — and, indeed, of the affairs of the Kingdom.
Prince Talal, who also owns Rotana, a television empire whose stations broadcast across the Arabic-speaking world, is now being held in a luxury Riyadh hotel, along with fellow media barons Saleh Kamel and Walid al-Ibrahim, who own ART and MBC — major media conglomerations.
Bakr bin Laden, a relative of slain al-Qaeda chief Osama bin Laden, and among the kingdom's leading business oligarchs, is also in prison. There is no clarity on who will now hold together the giant Bin Laden construction empire, which employs tens of thousands.
The second target in the Sunday night of swords was Prince Mutaib ibn Abdullah, the son of of the former King, Abdullah ibn Abd al-Aziz. Mutaib was the head of the National Guard, the only military force operating outside the ministries of interior and defence, which Prince Salman already controls. Largely drawn from Saudi Arabia's tribes, the National Guard is the regime's last line of defence. The crackdown has also seen the seizure of assets of sheikhs from the Mutair and Otaiba tribes, loyal to Mutaib's father, former King Abdullah ibn Abd al-Aziz.
The men, and those held with them, have little hope of legal redress. Prince Salman's anti-corruption committee can track funds, freeze assets, ban individuals from travelling — all the while "exempt from laws, regulations, instructions, orders and decisions" under Saudi law, the decree instituting it makes clear.
For generations, power was shared across Saudi Arabia's sprawling royal family, accommodating its often squabbling factions. The crown prince, though, now controls Aramco, the world's biggest oil company, heads the committee in charge of all the kingdom's economic affairs, and, in addition, has a choke-hold on all major media in the Arab world, other than the Qatari-owned al-Jazeera.
But why the arrests? To understand the question, one has to grasp the reasons behind King Salman ibn Abd al-Aziz, who took power in 2015, naming his son the crown prince this summer, replacing former First Deputy Prime Minister and Interior Minister Mohammed Ibn Nayef al-Saud, who was reportedly put under palace arrest and compelled to resign. The reason given to diplomats was that Prince Nayef, the architect of the Kingdom's counter-insurgency programme, had become addicted to painkillers after a 2009 assassination bid.
Experts, however, say Nayef's real sin was opposing an embargo on Qatar, to punish it for defying Saudi policy on Iran, and voicing doubts about wars against Tehran's proxies in Syria and Yemen.
The wars are cherished projects of Crown Prince Salman: key, both he and the king believe, to ensuring Saudi Arabia's long-term security in the face of Iran's growing influence and power in the region.
The war in Yemen, however, has been going badly, with Saudi Arabia locked in a battle of attrition and unable to evict Iran from its east. In addition, Saudi's Islamist jihadist proxies in Syria have failed to overthrow the regime, with Iran emerging from the war, against the Islamic State, stronger than ever.
In addition, Sa'ad Hariri, Lebanon's Saudi-backed Prime Minister, announced his resignation on a visit to Riyadh protesting Iranian influence in his country, while the crackdown was underway — a bizarre move that has fuelled speculation he was arm-twisted into the act by his hosts. Hariri owns the indebted construction firm Saudi Oger, which is dependent on Riyadh's largesse for a bailout. In his resignation speech, Hariri claimed he feared assassination by Iran, but had shown no signs of tension while leaving Beirut, posing for selfies with workers at the airport.
On the domestic front, the king believes the crown prince would be able to address the mounting frustrations of young Saudis, hard-hit by the lack of economic opportunity and dislocation caused by low oil prices. Crown Prince Salman's flagship project is Vision 2030, which promises to transform the kingdom into a post-oil economy, creating opportunities for industry and entrepreneurship which have been choked by easy access to petroleum dollars.
Analysts believe that if Saudi fails to undertake harsh measures to curb state budgets and cut subsidies— which the crown prince is now spearheading, most visibly through the privatisation of oil giant Aramco — the country could reach fiscal exhaustion by the end of the decade.
The crown prince has also promised cultural change, notably by allowing women to drive and ushering in "moderate Islam". Neom's promotional material, for instance, has images of a ballerina, an orchestra, and women in work-out gear — suggesting that the crown prince sees himself as an ideological moderniser, cutting away at the monarchy's historic dependence on clerical power.
The crackdown serves to decapitate the protests this reform process would inevitably draw, both from the religious right and entrenched business interests. It also allows the crown prince to push forward his play for regional power, unchecked.
No one, however, knows how the effort will pan out. In 2015, Germany's Federal Intelligence Service warned against Saudi Arabia's "impulsive policy of intervention", which had replaced traditional restraint — flagging the potential blowback from its campaign in Yemen, where al-Qaeda has emerged resurgent. It also noted that the crown prince "harbours a latent risk in that in seeking to establish himself in the line of succession in his father's lifetime, he may overreach".
Has he? This much is clear: Saudi Arabia has entered a fateful period of transformation, which could have severe consequences for itself, and the world.