From January 1, the Telangana government started to supply 24/7 free power to the distressed farm sector. Chief Minister K Chandrashekar Rao's "New Year gift" to about 21 lakh small and medium farmers and over 2 lakh big farmers underscored a significant turnaround for a state that faced a power deficit at the time of its creation in June 2014. In the months and years since then, Telangana has taken a series of steps to augment power generation and improve supply systems.
"When Telangana was formed, it had a power deficit of 2,000 million units. The installed capacity for the state was 6,000 MW. Today we have increased it to 14,913 MW — more than double of what we started out with. In 2014, the total power demand was 50,916 MU (million units) and the government could supply only 48,788 MU. This year, the demand in Telangana is projected to grow to 64,291 MU, but we will still have a surplus of 3,282 MU. The state has added a record 18,785 MU in four years, taking power availability from 48,788 MU in 2014 to an estimated 67,573 MU next year. TS Genco has set a target of producing 28,000 MW of power by 2020, the bulk of which will be used for the massive lift irrigation projects that are coming up," said D Prabhakar Rao, chairman and managing director of TS Transco and TS Genco, the state's power transmission and power generation corporations.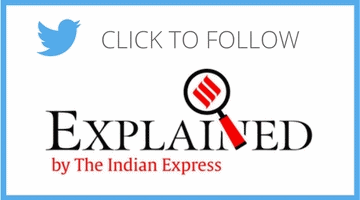 Other states like Gujarat and Haryana, too, are able to provide uninterrupted power to farms, but the supply is for less than 12 hours daily, and is not free. "In Gujarat, a majority are big farmers who use 30 HP or 40 HP motors to irrigate their large fields. After experimenting with free power, Gujarat brought power reforms and segregated farm and domestic power supplies, giving subsidy to the farm sector," an official said.
"In Telangana", the official added, "99% of pumps are of 5 HP, a few are 7.5 HP, and 10 HP motors are very rare. We have the largest number of farmers, 23 lakh, and Telangana is the only state that provides free power supply 24/7 to the farm sector".
Officials said Telangana is a rich state with revenues of nearly Rs 50,000 crore, and is expected to present a Rs 5 lakh crore budget for 2018-19. The turnaround in power generation had happened after the commissioning, in 2016, of two 600 MW units of the Singareni Thermal Power Plant in Mancherial district and a 600 MW unit of the Kakatiya Thermal Power Plant in Warangal district, besides 3,200 MW of solar power, 100 MW of wind energy and 380 MW of hydel power capacities over the past couple of years, they said. Over the next three years, TSGenco is slated to ramp up capacity to 28,000 MW, the officials said.
***
However, water experts are warning that 24/7 free power supply would lead to over-exploitation of groundwater in the state. "It has happened in other states and even in the districts of Nalgonda and Medak in Telangana, where groundwater levels have touched rock bottom and all the water we draw now is fluoride-contaminated. I think 8-10 hours of power is enough for the fields. Farmers don't work more than that, and that much time is enough to irrigate any crop," said a water activist who declined to be identified.
Senior Congress leader and Nalgonda MLA Komatireddy Venkat Reddy said 24-hour power supply would, in fact, do more harm than good to farmers. "10 hours of power will be more than sufficient for farmers. Farmers will lose groundwater if they continue to draw all day. 24-hour supply will only benefit the zamindars and the big farmers; small and marginal farmers will not gain anything," Reddy said.
A senior farmer leader from Sangareddy district said that low groundwater levels had already forced farmers to use water judiciously. "This 24-hour power supply may be misused by some reckless farmers. Overdrawing from one borewell may also affect the water level in the nearby borewells, affecting other farmers. Farmers don't need power in the fields at night… nine to 10 hours of power during the day is more than sufficient. What will we do with power if there is no groundwater?" he said.
A farmer leader from Medak district pointed out that the failure of crops due to unseasonal rain and infections, and the absence of minimum support prices for the produce, would continue to affect farmers whether they have power supply for 24 hours or less.
The free power will be available for 23.34 lakh farm pumpsets in the state's 31 districts. "Although certain states are supplying power to farmers free of cost, it is only for a few hours; and some states are giving 24-hour power supply but for a price. Telangana is the only state which is supplying power to farmers round the clock free of cost," KCR said while announcing the initiative. Prabhakar Rao said that as summer approaches, or if there is a prolonged dry spell, the demand from the farm sector would rise to 11,000 MW. The Telangana government has spent nearly Rs 13,000 crore to strengthen the transmission and distribution system, which can now take loads up to 17,000 MW, Rao said.
janyala.srinivas@expressindia.com
The Indian Express website has been rated GREEN for its credibility and trustworthiness by Newsguard, a global service that rates news sources for their journalistic standards.