At this time last year, the economy was still coping with the after-effects of demonetisation. While consumers, farmers, and small businesses experienced a currency crunch, there was a surge in liquidity with banks, due to the invalid Rs 500 and Rs 1,000 denomination notes being deposited into current and savings accounts. This flood of low-cost deposits resulted in banks cutting interest rates. Since November 2016, the State Bank of India's one-year MCLR (marginal cost of funds-based lending rate) has dropped from 8.90% to 7.95%, while falling by the same 0.95 percentage points for two-year and three-year loans, too.
Aiding the movement towards lower interest rates was also a reduction in inflation. Annual consumer price inflation hit an all-time-low of 1.46% in June, having ruled in the 5%-plus range until August 2016. This gave the Reserve Bank of India (RBI) sufficient headroom to slash its policy rates. While the central bank may have cut its key repo overnight lending rate only marginally (from 6.25% to 6%), there is no doubt that the overall monetary policy, interest rate and inflation environment was favourable until around July this year.
To cap it all was the BJP's landslide victory in the UP Assembly elections in March. That win, in spite of the "temporary hardships" imposed by demonetisation, emboldened the Narendra Modi government to push ahead with the introduction of the equally disruptive Goods and Services Tax (GST) from July 1.
***
But all this seems history at the current point in time — and having implications for the year ahead. Take inflation, where the year-on-year increase in the consumer price index for November, at 4.9%, was the highest in 15 months (see chart below).
The reversal of the declining trend in inflation is also mirrored by yields on the benchmark 10-year Government of India bond. These have, since July 31, climbed from 6.47% to 7.27% on Friday, after falling to as low as 6.23% on November 26 in the immediate post-demonetisation period.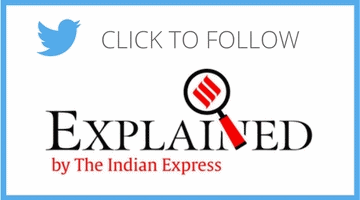 Simply put, the story of falling interest rates is over. Not only is the 10-year bond yield now more than a percentage point above its November 2016 lows, the RBI no longer has the space for monetary policy relaxation. The central bank didn't exercise that option when conditions permitted it. Today, with consumer inflation well above its target of 4% and rising global oil prices — the average cost of crude imported by Indian refiners has, in the last six months, gone up from $ 43.85 to $ 62.83 a barrel — that option is ruled out.
But it is not monetary policy alone. There isn't any room for fiscal stimulus either. The main reason for this is the revenue uncertainty from GST, at least in the short run. In October, the GST collections of the Centre and states totalled Rs 83,346 crore, against Rs 92,150 crore for the previous month. Until the new taxation system stabilises — a further rejigging of GST slabs and rates is well possible, even as key components such as e-way bills, invoice matching and reverse mechanism are not yet in place — making any revenue projections is fraught with difficulty. This is even more so for the Centre, as the next Union Budget is hardly two months away, and also because of the fact that it has to make good any revenue shortfall of states arising from GST's implementation during the transition period of five years.
Cramping the fiscal space further is oil. When global crude prices crashed — the cost for refiners averaged $ 28-30 per barrel in January-February 2016 — the Centre reaped an annual revenue windfall of over Rs 160,000 crore by hiking the excise duties on diesel and petrol. With the oil cycle turning, there could be pressure now to absorb some of the price increase by lowering duties. The Modi government's admirable commitment to fiscal rectitude — a major factor behind Moody's Investors Service's recent upgrade of India's sovereign credit rating — might hold it back from going down the road of populism. But an election year may well force some foregoing of revenues, which will, then, have to be offset through expenditure cuts. Capital spending is what is obviously going to take the hit.
That brings us to the third headwind, which is political. For the Modi government, the 325 out of 403 seats won in the UP Assembly polls was an endorsement of demonetisation, and created the political ground for the expeditious rollout of GST. However, the recent scare in Gujarat — 99 out of 182 wasn't the best result for the BJP — has exposed the party's vulnerability to a more focussed and concerted Opposition attack. It will be further tested in the coming year's Assembly elections — first in Karnataka, Tripura, Meghalaya and Nagaland (February-March) and then in Madhya Pradesh, Rajasthan, Chhattisgarh and Mizoram (December) — before the big one in April-May 2019. It is quite likely that the ruling party's political appetite for reforms will not be as strong in 2018 as it has been in 2017.
***
If the fiscal, monetary and political levers for supporting growth via policy are weak, it means that the prospects of a recovery are dependent entirely on the private sector. How realistic is that expectation?
We can identify four potential sources of hope for the Indian economy in the year ahead.
* The first is an improving global economy. The International Monetary Fund has pegged world output growth at 3.6% this year, up from 3.2% in 2016, and projected it to rise further to 3.7% in 2018. This, alongside a 4% jump in global trade volumes, should be positive for Indian exports. The country's export earnings fell from $ 314.42 billion in 2013-14 to $ 310.35 billion and $ 262.29 billion in the two years that followed, before recovering somewhat to $ 276.55 billion in 2016-17. During April-November, exports have registered a decent 12.01% growth over the corresponding eight months of 2016. That momentum should strengthen in 2018.
* The second is the restoration of supply chains. It is difficult to estimate how much of GDP growth would have been shaved off by the twin shocks of demonetisation and GST. But to the extent rebuilding of broken domestic supply chains happens — whether through small businesses adjusting to the new tax regime or the formal sector filling in the space ceded by informal players — we could witness a virtuous reversal of the earlier de-growth phenomenon during the coming year.
* The third source of hope is the markets. 2017 has been a most unusual year — where the real economy hasn't done all too well and yet, the Sensex has risen 27.5% so far. That spectacular run has been powered partly by foreign portfolio investors (FPI), who have poured $ 30.4 billion into the Indian market, much of it, though, in debt ($ 22.9 billion) rather than equity ($ 7.5 billion). The even bigger factor has been domestic mutual funds (MF).
Net inflows into equity MFs during April-November alone have been Rs 110,791 crore, compared to Rs 59,006 crore in 2016-17, Rs 67,611 crore in 2015-16, Rs 68,121 crore in 2014-15 and Rs (-) 7,627 crore in 2013-14. As a report in this newspaper (http://bit.ly/2C2pfwH) revealed, MFs have, from 2015-16, overtaken FPIs as the largest source of investment in Indian markets. The total assets managed by the Indian mutual fund industry, at Rs 22.73 lakh crore as on November, is not too low even relative to the aggregate deposits of nearly Rs 110 lakh crore with banks. It is a reflection of both "financialisation" (household savings moving away from gold, land and other physical assets) and "formalisation" (organised and listed companies gaining at the expense of small and informal enterprises), which have been the defining features of the economy under the Modi government.
If buoyancy in markets is a proxy for investor sentiment — a belief in the earnings potential of listed firms — some of it ought to spill over to the real economy and revive the stalled capital expenditure cycle. The hope is that it should happen sooner rather than later.
* That links up to the final source of hope: the Insolvency and Bankruptcy Code (IBC). Currently, there are 40-odd defaulting companies whose loan accounts have been identified by the RBI for "resolution" by banks. Under IBC, the resolution process has to be completed within 270 days, failing which the company goes into liquidation. The IBC route should see quite a few transactions — buyout of the defaulting entities' assets by investors that could include global private equity firms — actually materialising over the next few months. That, together with the Centre's Rs 2.11 lakh crore recapitalisation plan for public sector banks, can again act as a major confidence booster for investment revival.
Looking ahead, the road to recovery is going to be long and winding. For policymakers, the key is to be patient and to wait for the rewards of reforms to follow without compromising on macroeconomic stability. Whether voters would be that patient is another matter.
WHAT TO EXPECT 2018 — NEXT: POLITICS
shaji.vikraman@expressindia.com harish.damodaran@expressindia.com
For all the latest Explained News, download Indian Express App