In the Chinese calendar, 2018 is the Year of the Dog. The 'Earth dog' is "communicative, serious and responsible in work". As Indian diplomacy looks ahead at 2018, it might want to follow Chinese wisdom — and be communicative, serious and responsible in its work. For, if the last few weeks of 2017 are any indication, New Delhi faces multiple challenges in its proclaimed "neighbourhood first" policy. And in each task that lies ahead, the Chinese footprint is already unmistakable.
The Maldives
The trust deficit with Abdulla Yameen's government has never been more apparent than over the past month or so. The Maldivian government has rammed through the Majlis (Parliament) a free trade agreement with China, the signatures on which were subsequently put in Beijing; it has penalised elected officials for meeting with the Indian envoy; and brushed aside the Opposition with a heavy hand — all of which have added to the mistrust between New Delhi and Male. Yameen's outreach to China has included his government's enthusiastic embrace of the Maritime Silk Route, an integral part of President Xi Jinping's One Belt, One Road (OBOR) initiative. Beijing has moved swiftly to fill the growing chasm between New Delhi and Male.
As Prime Minister Narendra Modi begins the final 16 months of his tenure, Maldives remains the only country in the neighbourhood that he has not visited. 2018, the year in which Maldives's presidential elections are expected, presents possibilities for an outreach.
Nepal
The Left Alliance, led by New Delhi's bête noire K P Sharma Oli, along with Pushpa Kamal Dahal 'Prachanda', won a sweeping victory in the December elections. A series of missteps by India, including the late intervention in the Constitution-drafting process, the blockade of essential supplies in September-November 2015, and the unwelcome meddling in the country's domestic affairs, triggered much resentment among the people and the government, and have given China an advantage with the new administration. This year will test Indian diplomacy in Kathmandu. Oli's and Prachanda's first bilateral visits to their neighbours may provide some early indication of their priorities.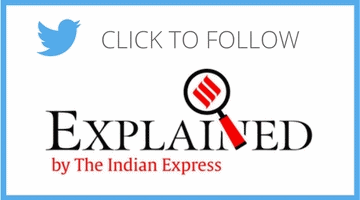 Sri Lanka
Locked in a Chinese debt trap, Colombo is looking at New Delhi's strategic investment in the Mattala Rajapaksa International Airport in Hambantota, the "world's emptiest airport". India will have to come good on the promises of investment, aid and project implementation that it has made to the friendly government led by President Maithripala Sirisena and Prime Minister Ranil Wickremesinghe; 2018 could be the year to offset China's influence in Sri Lanka.
Myanmar, Bangladesh, Rohingya
The Rohingya refugee crisis will test the seven-nation Bay of Bengal Initiative for Multi-Sectoral Technical and Economic Cooperation (BIMSTEC) grouping, a summit of which is planned in March 2018 in Kathmandu. India pushed BIMSTEC as an alternative to SAARC, which has been held hostage by tensions with Pakistan; however, another intra-region tussle — between Bangladesh and Myanmar on the Rohingya issue — looms. Keen not to drive Naypyidaw into the arms of Beijing, New Delhi has attempted a delicate balancing act — but its approach has been seen as lacking in the generosity expected of a large neighbour, especially compared with tiny Bangladesh which had, until December 26, officially taken in 9,12,537 refugees. Bangladesh goes to polls in early 2019, and as the campaign picks up through 2018, India will need to calibrate its relationship with both the ruling party and the opposition in order to ensure its interests remain protected irrespective of the outcome.
Afghanistan and Iran
US President Donald Trump has pushed India to step up its engagement in Afghanistan, and New Delhi has announced more than 100 small development projects in the strife-torn country. However, Kabul, a close ally in New Delhi's strategic imperatives vis-à-vis Pakistan, is being wooed aggressively by Beijing, as evidenced by the trilateral with Pakistan last week. As China works at extending the China-Pakistan Economic Corridor (CPEC) to Afghanistan, and Russia seeks to establish a new relationship with Pakistan, 2018 could be a key year in the development of a new Great Game in the region. New Delhi's commitment to speed up work on the Chabahar Port will benefit not just India and Iran, but also the region. However, the US belligerence towards Tehran could throw up unexpected challenges.
Pakistan
Pakistan remains the eternal conundrum, and relations have slid sharply over the last two years. Events on the LoC during the last days of 2017 do not hold out much hope for 2018, especially since Pakistan goes to polls in July, and India in 2019. There isn't much room for audacious diplomacy, even though the political leadership has in the past demonstrated the ability to surprise.
China
The most important diplomatic challenge of 2017 is likely to get more pronounced this year. India's line on OBOR has found resonance in the US, Japan and parts of Europe, and as President Xi seeks to exercise his greatly enhanced power through 2018, there is a possibility of more Doklam- and Chumar-like incidents. China may take an increasingly tough line over CPEC, India's entry into NSG, the listing of Jaish chief Masood Azhar as a global terrorist, and the Dalai Lama. Beijing will be watching closely as 10 ASEAN leaders gather in New Delhi over January 25-26, and are present at the Republic Day parade.
The United States
India enjoyed a largely happy relationship with Trump's America in 2017. But the vote on Jerusalem at the UN showed India is not about to be an uncritical yes-man. This assertion of will would have registered in Washington, and the strength of the bilateral relationship will be tested as New Delhi nudges it to keep the pressure on Islamabad. The possibilities — and challenges — of the India-US relationship will also play out in the Indo-Pacific, where China is the common adversary. The 'quadrilateral' of India, the US, Japan and Australia has got a fresh lease of life, but New Delhi's resolve to stay the course will be watched keenly. Other hot-button issues are that of H-1B visas for Indian skilled professionals, and the Trump administration's approach towards Modi's 'Make in India'.
West Asia
Israel's Prime Minister Benjamin Netanyahu is scheduled to visit in mid-January. The Jerusalem vote notwithstanding, India-Israel ties will be watched closely in the Middle East. New Delhi will try to achieve a balancing act with possible trips by Modi to Palestine and UAE; there could be high-level visits to India from Saudi Arabia and Iran.
Winston Churchill, who was born in 1874, also a Year of the Dog, famously said, "The farther backward you can look, the farther forward you are likely to see… study history, study history. In history lies all the secrets of statecraft." In learning from its successes and failures of years past lies Indian diplomacy's best chance of success in 2018.