Prime Ministers Narendra Modi and Benjamin Netanyahu may be setting the Twitter-sphere on fire with their one-liners about the India-Israel "marriage made in heaven" and materialising on earth, but geopolitics sometimes has an uncomfortable way of intruding into the present.
Forty-eight hours before the Prime Minister broke protocol and welcomed Netanyahu with open arms at Delhi's Palam Airport, Union Road Transport and Highways minister Nitin Gadkari was overseeing a $600 million pact with Iran's Roads and Urban Development minister Abbas Ahmad Akhoundi, one which will enable Tehran to buy locomotives and freight cars from India.
Gadkari was open about India's ambitions in the latest chapter of the Great Game rivalry that is unfolding in inner Asia. "The new trains will also be used in the Chabahar-Zahedan railroad to accelerate development of the Chabahar Port in line with India's goal to connect to Central Asia and ultimately Europe through this Iranian port," Gadkari said.
The BJP leader's unspoken message was clear. Iran is integral to Delhi's determination to expand its influence — not only in Afghanistan, where a third consignment of wheat moving through Chabahar reached that country last week, after Pakistan reiterated that it would not allow access to Indian goods through its territory — but also as an integral link in the North-South Corridor that India hopes to build as a counter to China's One Belt One Road (OBOR) Initiative.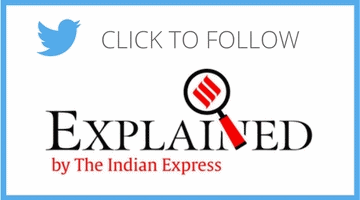 Still, in Delhi, over the last couple of days, prime ministerial rhetoric about the India-Israel partnership has ruled the airwaves. "In Prime Minister Netanyahu," Modi said on Monday, "I have a counterpart who is equally committed to taking the India-Israel relationship to soaring new heights." Alongside, Netanyahu insisted that "Israel and India are living proof that democracy works," and that both countries "know the pain of terror. We fight back, we never give in."
But interestingly, Netanyahu's much-vaunted "marriage made in heaven" remark, describing the 26-year-old diplomatic relationship between India and Israel, is not even original. In March 2017, in Beijing, as he wooed Chinese President Xi Jinping, as well as the country's business community, seeking China's investment in Israel and a greater role in Middle Eastern affairs — despite Chinese Premier Li Keqiang saying Beijing hoped that both Israel and Palestine would abide by a "correct decision" to a two-state solution — Netanyahu soldiered on. "We are your perfect junior partner for that effort… I believe this is a marriage made in heaven," the Israeli PM told the Chinese.
Almost certainly, India's China hands — foreign secretary S Jaishankar and upcoming foreign secretary Vijay Gokhale, India's ambassador to China at the time of Netanyahu's visit — remember those remarks. So, as ties between Delhi and Beijing deteriorate, and India looks to other powers like the US to help bolster its own spine, the establishment is bound to balance the enthusiasm of its political class.
Whether or not Modi believes that the future lies in buying Israeli drones or cementing ties in defence — India is Israel's largest defence partner, with business estimated at two billion dollars, despite the recent cancellation of the 8000 Spike anti-tank missiles deal worth $500 million — agriculture and Bollywood, Delhi's strategic constraints outside its diminishing Palestinian relationship will force it to backpedal the passion.
Some of that will be manifest in symbolic, but significant, gestures, such as India's recent vote against the USA at the United Nations deliberation on changing the capital of Israel from Tel Aviv to Jerusalem. It is important to remember that Modi is also going to Oman as well as the UAE on February 11 as a keynote speaker at the World Government Summit, and that the UAE has promised a $75 billion fund to invest in India. Modi must know, with elections coming up 16 months from now, that it may not be politic to take chances with India's large diaspora in the Gulf and Arab world.
It may in fact be argued that Modi is simply taking the rising arc of the bilateral relationship — announced by then-foreign secretary J N Dixit, 26 years ago, on January 29, 1992, just as Congress leader and Prime Minister P V Narasimha Rao was embarking on a plane to attend the UN General Assembly — to its logical conclusion. The demolition of the Babri Masjid was still 11 months away when Rao and Dixit went public that morning with their announcement of starting diplomatic ties between India and Israel. Intense Arab criticism of India following the demolition of the mosque was also still in the future. It was thus clear even at the time that India's decision, in the wake of the disintegration of the Soviet Union, India's best friend, was aimed at expanding its global options.
According to M K Bhadrakumar, strategic affairs analyst and a close confidante of Dixit, "At the time, Narasimha Rao was running a minority government and dealing with several political crises at home. Abroad as well, the world was in flux… It was clear that Rao and Dixit needed greater wiggle room. To announce diplomatic relations with Israel was a leap of faith that had become necessary." Today, Bhadrakumar adds, "PM Modi is changing the complexity of that pragmatic, transactional relationship and giving it the colouring of a strategic relationship."
There is already talk of India going back on its own decision to cancel the $500 million anti-tank missile deal under the aegis of 'Make in India'. Certainly, Israel's national security advisor Meir Ben-Shabbat has met his Indian counterpart Ajit Doval in this regard. And despite commentary in the Israeli press that Netanyahu is using his India visit to distract from personal scandal and political churning at home, Prime Minister Modi's ardour in showing Netanyahu around Ahmedabad remains undimmed.
Certainly, when all the heavy-lifting and mutual compliment-paying is said and done, the banter between the two leaders will go down as being illustrative of their comfort with each other. Netanyahu is reported to have told Modi, soon after their speeches on Monday morning, "My friend, any time you want to do a yoga class with me, it's a big stretch, but I'll be there."