'Complicit' has become 'word of the year' after it topped the online search site Dictionary.com's most searched-for list. Why has 2017 been so full of curiosity about being 'complicit'?
How did "complicit" get adjudged word of the year?
The online search site Dictionary.com found "complicit" to be its most searched-for word — lexicographers found searches for "complicit" shooting up by nearly 300% through 2017. The online dictionary defines the adjective "complicit" as "involved with others in reprehensible or illegal activity".
But why did "complicit" become prevalent?
At first glance, the answer is politics. Through 2017, the USA in particular was shaken by allegations of diverse political scandals. These included accusations around Donald Trump's 2016 Presidential campaign allegedly having colluded with the Russian administration and the White House being overtaken by an un-elected dynasty. To many, the latter seemed embodied by Trump's daughter, Ivanka, and her husband Jared Kushner. As political divisiveness grew in the USA, so did tensions over politicians choosing to carry on with — or rejecting —Trump's leadership style.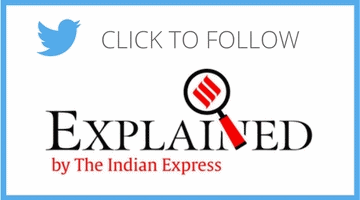 Were there specific points in the year when "complicit" became important?
Yes. Dictionary.com recorded three distinct spikes in searches for the word. The first came in March 12, when the satirical US TV show Saturday Night Live featured a spoof with Hollywood actor Scarlett Johannson as Ivanka Trump, wearing a golden gown, and selling a perfume called 'Complicit'. The next spike featured Ivanka again — it came on April 5, after the President's daughter appeared on the TV channel CBS, defending her father's administration, and stating that she didn't know what it meant to be complicit. The third surge in searches was recorded on October 24, when Arizona's Republican senator Jeff Flake announced in the US Senate that he wouldn't seek reelection; repudiating "reckless, outrageous and undignified behavior", Flake said, "I have children and grandchildren to answer to, and so, Mr President, I will not be complicit."
Was politics the only factor driving searches for "complicit"?
No. Searches also surged when the alleged harassment scandals of Hollywood's former movie mogul Harvey Weinstein started to emerge in October. Each story showed a web of people who reportedly aided Weinstein in covering up alleged assaults; these included famous Hollywood actors, producers and directors, Weinstein's aides, lawyers, even private investigators who reportedly prepared dossiers to threaten victims. The notion of complicity was further evoked when, in November, actor Uma Thurman sharply rebuked Weinstein and his "co-conspirators".
Other social moments too had people wondering about what it meant to be "complicit". These included America's opioid addiction, declared an emergency by Donald Trump in October, with the alleged silence of medical practitioners, etc., about this situation growing. Debates over those complicit in the lack of regulations around the sales of guns in the US also grew after mass shootings like in Las Vegas on October 1, where a single gunman murdered 58 people.
What is the significance of searching for the word "complicit"?
Dictionary.com analysed the search, a site blogpost remarking, "…it's a word that reminds us that even inaction is a type of action. The silent acceptance of wrongdoing is how we've gotten to this point. We must not let this continue to be the norm. If we do, then we are all complicit."
Author and literary critic Amit Chaudhuri also told The Indian Express, "Everything we discuss today is fashioned in a space and a style determined by the market. It's a value-system each one of us is complicit in. To be aware of complicity and to oppose it, in oneself or in others, it's not enough to be moral. One has to be resistant."
Interestingly, searches for the word "complicit" grew also during the US National Football League (NFL) players protesting police brutality against African-Americans by taking a knee, and not standing, during the national anthem played before games.
What other words were highly searched for this year?
Well, Dictionary.com's most searched-for list included the words "totality" (a surge in searches was observed during August's complete solar eclipse), "tarnation", which became an internet sensation in early 2017, a "what in tarnation" meme, featuring animals sporting cowboy hats, earning great popularity, and "intersex", trending in January when Belgian model Hanne Gaby Odiele spoke against boundaries and taboos relating to sexuality.
Other highly searched-for terms included "global warming", "climate change", "neo-Nazi" and "antifa" or 'anti-fascist', the last two terms capturing the public mind after factions of both the far right and left clashed violently at a rally on August 11 in Charlottesville, Virginia, the USA.
But "complicit" still ruled in terms of the most searched-for word online; it even beat Donald Trump's "covfefe".
The Indian Express website has been rated GREEN for its credibility and trustworthiness by Newsguard, a global service that rates news sources for their journalistic standards.