Writing in his magisterial 11th century AD book, titled Kitab Tarikh Al-Hind ('A History of India'), Al Biruni, the Persian scholar and polymath who travelled to India in 1017, stated that coastal India began from a town named 'Tis' (it was renamed from 'Tiz'). Legend has it that Alexander the Great also crossed Tiz, a fishing village at the time, as his troops marched towards India in 326 BC.
Modern Chabahar, which houses Tis, came into being in the 1970s. It became strategically important when Tehran realised its value and in the 1980s, during the Iran-Iraq war, it was developed as a strategic-economic port. On Sunday, the first phase of the port project was inaugurated, which is expected to increase its capacity by over three times. On Saturday, External Affairs Minister Sushma Swaraj had a luncheon meeting with the Iranian foreign minister, Mohammad Javad Zarif, as her plane had a refuelling stop on her way back from Sochi in Russia, where she attended the Heart of Asia meeting on Afghanistan's future.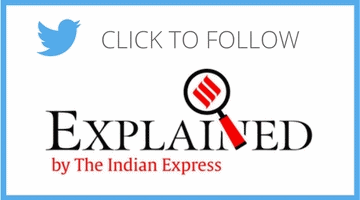 While the first phase of Chabahar has been completed, India, Iran and Afghanistan are committed to developing the port into a massive project that can handle a cargo of 80 million tonnes — the existing capacity is just 2.5 million tonnes. This targeted commitment came a month after India sent its first consignment of 1.1 lakh tonnes of wheat for Afghanistan through the Chabahar Port on October 29 this year.
Also Read: Iran's Chabahar port opens, allows India to bypass Pakistan on trade route to Afghanistan
But the full story of India's involvement in the development of Chabahar Port began when Hassan Rouhani, Iran's National Security Advisor under President Syed Mohammad Khatami, held discussions with his Indian counterpart, Brajesh Mishra, in 2002. A few months later, in January 2003, when Iran's President Khatami visited India as the chief guest for the Republic Day celebrations, he and then-Prime Minister Atal Bihari Vajpayee signed on an ambitious roadmap of strategic cooperation. Among the key projects agreed on was Chabahar, which held the potential to link the South Asian subcontinent to the Persian Gulf, Afghanistan, Central Asia and Europe.
At a press conference, Vajpayee said that the two countries were determined to "consolidate, expand and diversify" bilateral relations, with clear targets to be achieved over the "next five years", or by 2008. In the New Delhi Declaration they signed, the two leaders recognised that their "growing strategic convergence needs to be underpinned with a strong economic relationship". In boosting the economic content of ties, the focus was on building transport corridors and deepening energy cooperation.
Interestingly, this strategic-economic cooperation between India and Iran took place in the backdrop of both countries being against the Taliban regime, and both being among the key backers of the Ahmed Shah Massoud-led Northern Alliance. To add to that, India's ambition of reaching Afghanistan — since Pakistan had blocked land transit and access through its territory — fuelled the need for developing the strategic project of Chabahar.
But the Khatami-Vajpayee duo's ambitious timelines were undone by India's growing ties with the US administration, then under President George W. Bush. The latter's declaration of Iran being one of the "axis of evil" — along with Iraq and North Korea —pushed New Delhi to abandon its strategic relationship with Tehran. Chabahar became an unintended casualty.
Chabahar, which is located 72 kilometres west of Pakistan's Gwadar port, holds immense strategic and economic significance for India, which has already spent about US$ 100 million to construct a 218 km-long (140 mile-long) road from Delaram in western Afghanistan to Zaranj on the Iran-Afghan border to link up with Chabahar Port.
While there was a glacial pace in developing the Chabahar project, it gathered momentum in 2015 as the Iran-P-5+1 talks bore fruition and geopolitics took a new direction. About three weeks after Iran and world powers announced the framework deal on April 2, 2015, committing themselves to finalising a comprehensive deal by June-end, on April 27-29, 2015, the Afghan President Ashraf Ghani visited India — and stressed the importance of the Chabahar Port.
Ghani and Prime Minister Narendra Modi vowed to work closely with Iran to make the Chabahar Port a reality and develop it as a viable gateway to Afghanistan and Central Asia. They agreed that routes beyond the existing ones would provide a major impetus to Afghanistan's economic reconstruction efforts. That set the ball rolling. Over the next year, coordination between the three countries led to the signing of the trilateral agreement between India, Iran and Afghanistan in May 2016. And in the year and a half since, the Indian shipping ministry has worked at a brisk pace towards developing the project.
What has complicated matters in 2017 has been the new US administration's attitude towards Iran. New Delhi has been cautious. But South Block appears determined to stay the course since it believes the benefits of the Chabahar project are clear. Delhi's approach also stems from the fact that China is aggressively pursuing its own Belt and Road Initiative (BRI) under Chinese President Xi Jinping's One Belt One Road (OBOR) project —many in Delhi view this as one of India's projects to counter Xi's BRI.
But, to make it a commercially and strategically viable option, Indian policymakers will have to use the Chabahar project as a lynchpin to integrate it with its larger connectivity project — the International North South Transport Corridor (INSTC). The INSTC, initiated in 2000 by Russia, India and Iran, is a multi-modal transportation route linking the Indian Ocean and the Persian Gulf to the Caspian Sea via Iran, and onward to northern Europe via St Petersburg in Russia. The INSTC envisages the movement of goods from Mumbai, India to Bandar Abbas, Iran, by sea, from Bandar Abbas to Bandar-e-Anzali, an Iranian port on the Caspian Sea, by road, from Bandar-e-Anzali to Astrakhan, a Caspian port in the Russian Federation, by ship across the Caspian Sea, and thereafter into the Russian Federation and further into Europe by Russian Railways.
Recently, Phunchok Stobdan, a senior fellow at the Institute for Defence Studies and Analyses (IDSA) and a founding member of the Ladakh International Centre (LIC), wrote in an IDSA issue brief (published in June, 2017), "INSTC and Chabahar Port will complement each other for optimising Indian connectivity with Russia and Eurasia. The multiple transport corridors intersecting the region can be easily accessed from the south…" Stobdan, who was also India's envoy to Kyrgyzstan, added, "According to some estimates, the Chabahar route plus
INSTC could boost trade to a total of US$ 170 billion from India to Eurasia (60.6 billion in export and 107.4 billion in import)".
With the first phase of the Chabahar project done, South Block officials recall how, in May 2016, under the ornate chandeliers of the atrium in Tehran's Saadabad Palace, Rouhani by his side, Modi quoted a Persian couplet by Mirza Ghalib to describe India's ties with Iran, "Once we make up our mind, the distance between Kashi and Kashan is only half a step." While Kashi (or Varanasi) is Modi's constituency, Kashan is the hub of the Persian carpet industry in Iran.
That day, India and Iran signed the "historic" agreement to develop Chabahar Port. Later, Ghani joined the two leaders and a trilateral transit agreement was signed. Rouhani even called for the day to be celebrated as "the Day of Chabahar", which brought spring to the three countries.
"Chabahar" literally means a place where all four seasons of the year are like spring. For Delhi's economic and strategic reach, it's time to make that a reality now.
shubhajit.roy@expressindia.com
📣 The Indian Express is now on Telegram. Click here to join our channel (@indianexpress) and stay updated with the latest headlines
For all the latest Explained News, download Indian Express App.
The Indian Express website has been rated GREEN for its credibility and trustworthiness by Newsguard, a global service that rates news sources for their journalistic standards.