So, did the CBI Special Judge say that there was no 2G spectrum scam?
In the conclusion (Page 1549) of his order, CBI Special Judge O P Saini said, "A huge scam was seen by everyone where there was none." But earlier in the order, the judge pulled up the CBI for not asking key questions, not explaining holes in official records, and for bringing witnesses who "kept fumbling". In the case against former Telecom Minister Raja, he said, the prosecutor was "hesitant" in asking questions and witnesses were evasive. "They kept beating about the bush, never came to the bush." (Page 1490).
Also Read| Decoding the 2G spectrum verdict: Charge by charge, how case collapsed
What did the Supreme Court say when it cancelled 122 licences?
It said that evidence showed that the Telecom Minister wanted to favour some companies, and the way the Letters of Intent (LoI) were granted to applicants "leaves no room for doubt that everything was stage-managed to favour those who were able to know in advance change in the implementation of the first-come-first-served principle".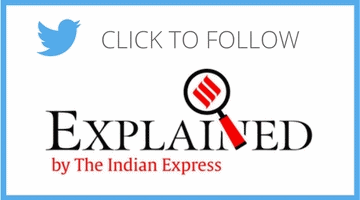 How does the CBI court's verdict address this observation of the SC?
It makes no reference to the SC order, but it says that there was "lack of clarity in the policies as well as guidelines that added to the confusion". The verdict says that there is no evidence on record indicating "any criminality" in the acts allegedly committed by the accused, including those relating to the first come, first served policy.
So, does the CBI court's verdict contradict the SC judgment?
The CBI court only dealt with alleged criminality — criminal misconduct, breach of trust, conspiracy and cheating — and not whether the policy met the test of fairness. Indeed, the apex court underlined that its observations "shall not, in any manner, affect the pending investigation… or prejudice the defence of those who are facing prosecution in the cases registered by the CBI and the Special Judge, CBI shall decide the matter uninfluenced".
What can the government do now?
The next course of action is appeal against the trial court judgment, where the prosecuting agencies would have to argue that the trial court had failed to appreciate the evidence on record. Both CBI and ED have said that they will go into appeal against the acquittals.
For all the latest Explained News, download Indian Express App