A decade ago, Pune-based businessman Hasan Ali Khan made national headlines with news that he owed more than Rs 34,000 crore to the government in tax dues. The Income-Tax department had assessed his income during the six-year period between 2001 and 2007 at over Rs 1.1 lakh crore. Khan was accused of parking a lot of this money in Swiss banks, using the hawala route. But since then, the case against him has largely crumbled, with government agencies being unable to substantiate their allegations. On Monday, Khan, now mostly confined to his bed due to multiple ailments, moved an application in court requesting a speedy trial. The court has ordered that the trial be started by January 30. This is Khan's story.
The Man
Before the Income-Tax raids on his properties in 2007, Hasan Ali Khan, now 62, was hardly known outside his business circles. Before settling down in Pune, Khan was based in Hyderabad, where he lived with his four sisters and a brother. His father was an employee of the Excise Department.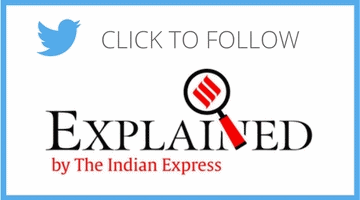 In Hyderabad, Khan dabbled in various kinds of businesses, floating a car rental service, starting a metal trading company, and launching a firm dealing with finance that was later alleged to have cheated some banks. Old police records in Hyderabad list at least six cases of cheating, fraud and forgery against Khan, all registered in the late 1980s and early 1990s. According to Hyderabad Police, Khan had been booked for cheating a bank to the tune of Rs 26 lakh. In another case, he is alleged to have cheated four people, from whom he took Rs 70 lakh in all, after promising them dollars as commission. He is said to have disappeared with the money.
His heart, however, lay in horse racing. He travelled regularly to Mumbai and Pune, and bet large sums on horses. Khan moved to Pune around 2000, after divorcing his first wife. He married Rheema, 22 years his junior and the sister of Faisal Abbas, a well-known horse trainer in the city.
The Case
In 2006, government law enforcement agencies got wind of discussions and alleged dealings between Khan and Philip Anandraj, a Switzerland-based hotelier, for buying a hotel in Switzerland. Khan was an unknown commodity to the agencies at that time. They decided to check him out, and the I-T Department raided his residence over January 6 and 7, 2007. Anandraj was at Khan's residence when the raids took place.
Also Read | Hasan Ali: Fake PMLA case, why are agencies shying away from prosecuting me?
Among other things, the IT investigators found a letter in Anandraj's laptop, apparently issued by the Union Bank of Switzerland (UBS), mentioning that an account in Khan's name had $ 8 billion (worth about Rs 37,000 crore at the time) in deposits. From the details of transfers into this account, recovered from the same laptop, a link with international arms dealer Adnan Khashoggi was also made.
A subsequent raid at the residence of Kashinath Tapuriah, a Kolkata-based associate of Khan's, unearthed several transfer instructions showing Khan had on occasion instructed UBS to transfer monies to Tapuriah.
During later investigations, however, the Swiss authorities found all these documents to be fake.
After the raids, the I-T Department proceeded to assess Khan for the years 2001-02 to 2007-08, and estimated his total income during this period at a staggering Rs 110,412,68,85,303 (over Rs 1.1 lakh crore). On the basis of this assessment, the Department demanded a tax of approximately Rs 34,000 crore. The assessment made by the I-T department became one of the grounds for the Enforcement Directorate (ED) to allege money laundering by Khan. A chargesheet in this regard was filed in a special court in 2011. In March 2011, the ED arrested Khan. It also raided the Noida house of Philip Anandraj and the house of Kashinath Tapuriah. Tapuriah, too, was arrested later and made a co-accused in the case. In August last year, Tapuriah passed away in Kolkata.
In July 2016, the Central Bureau of Investigation (CBI) filed a case against Khan and some unidentified government officials for criminal conspiracy and corruption. Khan has been interrogated in the case a few times by the agency.
The Turnaround
While the trial in the money laundering case is yet to begin, in February 2016, the Income-Tax Appellate Tribunal, D Bench, Mumbai, set aside almost in entirety the assessment of Khan's alleged foreign income, remanding the case back to the assessing officer for fresh adjudication after undertaking further investigations.
The effect of the Tribunal's order is that the only tax liability that currently stands confirmed against Khan is of a mere Rs 3-4 crore as against the astronomical figure of Rs 34,000 crore demanded by I-T. Khan also has another opportunity to prove his innocence.
On Monday, Khan told the special Prevention of Money Laundering Act (PMLA) court in Mumbai that he was "in very bad health and counting his last days".