In the decade after the global financial crisis of 2007-08, as governments and regulators recognised — and began to address — the dangers of large and complex banking and financial structures and the lasting damage they could inflict on economies, largely missing was the argument that opening up the financial sector to foreign players was important to boost efficiency and bring sophisticated products to local customers. This was because many global banks were hard at work trying to beef up capital and restructure businesses, shutting operations in some countries, and generally maintaining a relatively low profile.
It is for this reason that the World Bank's annual Global Financial Development Report 2017-18: Bankers Without Borders, released last week, stands out. What the Report says, essentially, is that restrictions imposed on foreign banks in developing countries (read emerging markets) are hampering prospects of growth by limiting the flow of much needed finance to firms and households.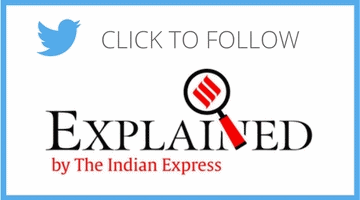 The Report quotes World Bank Group president Jim Yong Kim as saying, "International banking does create risks of exporting instability especially for countries with poor regulations and institutions, and those risks need to be mitigated. But without a competitive banking sector, the poor will not be able to access basic financial services. Many businesses will be locked out of markets, and growth in developing countries will stall…"
The World Bank boss is right about the need for a competitive banking and financial sector. The fact that Indian banking has become more competitive over the last couple of decades has largely to do with the opening up of this sector to local private banks in 1993-94, their adoption of technology and introduction of new products, and raising the bar for service across the industry. The larger policy goal that the government and the central bank had in mind could not perhaps be achieved immediately because of the public ownership and governance structure of state-owned banks — even though they played the major role in deepening the reach of banking in India, and making it more inclusive. Besides public and private banks, Non-Banking Financial Companies (NBFCs) and Microfinance Institutions (MFIs) too have rapidly enlarged their footprint over the past decade, increasing the flow of financing to the very firms and households that the World Bank report discusses.
***
While drawing up the roadmap for foreign banks in 2005, India adopted what is termed as a two-track and gradualist approach — proceeding from the guiding principle that a consolidation of public and private banks was a key requirement before opening up to foreign banks in a synchronised manner. The first phase of the consolidation was to progress from March 2005 to March 2009, and the second phase was to follow a review of the first phase. But the plan faltered in the UPA's first term, running up against political and other kinds of resistance.
In his Budget speech in 2003, Finance Minister Jaswant Singh had announced a few major proposals relating to foreign banks — including one on amending the law to enable foreign banks to acquire private banks. Y V Reddy, who was then RBI Governor, has written in his memoir (Advice & Dissent: My Life in Public Service, 2017) about meeting Singh to voice his concerns about the Budget announcement. Reddy argued that all over the world, banks were treated as special — and licensing and opening them to foreign ownership was treated with caution. Besides, constraints on local banks were yet to be removed, which would impede efficiency and reform. Singh heard him out, Reddy writes, but did not budge from his position — and the RBI and Banking Secretary Narendra Sisodia had to begin work on framing rules for foreign banks in India.
***
The global financial crisis meant Indian policymakers didn't have to worry about meeting WTO commitments for branch approvals (12 annually). Starting 2005, the approach has been to have foreign banks form fully owned subsidiaries, or to convert existing branches into a subsidiary. As the RBI has pointed out, the post crisis lessons support the local incorporation of foreign banks or subsidiarisation because of a larger capital base, local board of directors, and for being a separate legal entity, unlike a branch of a foreign bank. RBI has cited the international experience on how challenging it is to determine the assets that would be available in the event a foreign bank fails to meet the claims of local creditors. But importantly, it has struck policymakers that foreign banks at various growth cycles have shrunk their businesses in a downturn or when there is turmoil, and the need for credit is acute. And like several other countries, India has sought to limit the share of foreign banks in the total assets of banks in the country to less than a fourth.
Across the world, the rules are strict. In Australia, the regulator bars foreign banks from accepting initial deposits or other funds of less than $ 250,000 from all sources except a few. The aim is to prevent them from financing their activities from retail sources, given that they are outside the purview of the local Banking Act. Singapore, a jurisdiction where Indian banks have a significant presence, too, has many restrictions, Indian bankers point out. In the UK and EU, the regulatory environment is becoming tighter. The EU plans to push foreign banks to convert themselves into holding companies, which would entail more capital.
Ironically, as private banks have increased their share in Indian banking over the past decade or so, the ownership of some of the country's top private banks has changed. A major issue recently was over whether to classify a couple of such private banks as foreign owned. That is how the pendulum has swung.