2017 was agriculture's annus horribilis. The reason wasn't monsoon failure (as in 2014 and 2015) or unseasonal rain and hail (as in March 2015); the year was, in fact, largely free of extreme weather events, resulting in a record output of wheat, pulses, cotton, potato and a host of other crops.
Yet, farmers vented their anger in protests in Maharashtra, Madhya Pradesh and Rajasthan during June-September, and in the Gujarat Assembly elections that saw the BJP suffer heavy reverses in rural areas. The reason for their discontent was prices.
Agricultural prices crashed in April-June, just when a bumper rabi crop had been harvested after two years of drought, and despite demonetisation. The disappointment from not seeing incomes grow even as production increased, sparked unrest barely three months after the BJP's landslide victory in the Uttar Pradesh elections. Between that result in March and that of Gujarat in December, the swing in the rural mood was perceptible.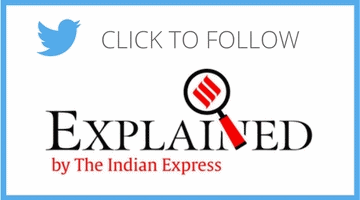 Table 1 (below) shows average prices for 10 major crops in the agriculture produce mandis of key growing states. The prices are for November, the month of peak arrivals in most kharif crops. Rates were lower than not only official minimum support prices (MSPs), but also the levels of November 2016, the month of demonetisation. Of the 10 crops, arhar (pigeon pea) is harvested mainly in January, and potato in February-March. But their selling below MSP even before the start of the marketing season tells the story of the decline of agricultural prices.
A change to that story is currently not in sight. The government, which was slow to respond to the crisis from depressed producer realisations, tried to talk up prices from the second half of 2017 — a shift away from the hawkish policy on food inflation that marked its first three years.
Stockholding limits on pulses were lifted in May, followed by the imposition of quantitative caps on imports — 200,000 tonnes for arhar and 300,000 tonnes for urad (black gram) and moong (green gram) per year — in August. In September, export restrictions on arhar, moong and urad were lifted. This was extended to other pulses in November, along with the clamping of a 50% import duty on white peas. November also witnessed a doubling of tariff on wheat to 20% and similar hikes for all edible oils. In December, a 30% duty was levied on chana (chickpea) and masur (lentil) imports. Stockholding and turnover limits on sugar traders, too, were withdrawn.
Also Read | Rural incomes: Why farm prices are now more prone to falling than to rising
These measures were ineffective for two main reasons.
First, they were rather belated. Take, for instance, pulses, whose production rose over 40% to an all-time-high of 22.95 million tonnes (mt) in 2016-17. That farmers were going to harvest a huge crop was known since late-2016, when market prices had already plunged below MSPs. But by the time the government acted, an unprecedented 6.61 mt of pulses had already been imported. It will probably take a drought now to clear the supply overhang.
Secondly, overseas suppliers reacted to the higher import duties in India by simply slashing prices. Since November 16 — the day before basic Customs duties on crude palm oil and degummed soyabean oil were raised to 30% from 15% and 17.5% respectively — the landed cost of crude palm oil in Mumbai has fallen from $ 710 to $ 657 per tonne, while that of degummed soyabean oil has come down from $ 843 to $ 801. Australian chickpea is landing at $ 620 per tonne today, as against $ 725 levels two months ago.
The US Department of Agriculture is now projecting the highest-ever global closing stocks of wheat and rice for 2017-18 (June-May), and record production of oilseeds, sugar and milk. In this scenario, the challenge of ensuring remunerative producer prices will be greater. While there is MSP-based procurement of wheat and rice, no such assurance of price support exists for other crops.
Crops that could face immediate price pressures in the coming months include chana and onions. Farmers have this time sown 10.2 million hectares under chana, a 14.1% jump over last year. While this crop is due for harvesting in February-March, prices in Indore, Akola and other mandis are already at Rs 3,750-3,800 per quintal, well below the MSP of Rs 4,400. A similar price crash cannot be ruled out for onions, when the late-kharif and rabi crops start arriving after mid-January and March respectively. Once again, it is quite likely that by the time existing stockholding limits and export restrictions are removed, farmers would have suffered the consequences of having planted more area in response to last year's high prices.
Sugar, too, saw good prices and timely payments by mills to cane farmers last year. But the problem of glut and build-up of cane arrears could resurface as Maharashtra sees a production recovery, and as output in Uttar Pradesh crosses the expected 10 mt for the first time in this season. Global oversupply will not help matters — which is also the case with milk. Skim milk powder quoted at $ 1,675 per tonne in the New Zealand dairy giant Fonterra's fortnightly online auction platform on December 19, compared to $ 2,621 a year ago. With gau rakshak activism at home leading to a virtual collapse of the cattle trade, farmers' worries may only grow. The inability to dispose of animals that have ceased to be useful, even while feeding on standing crops, could well emerge as a political flashpoint in the days ahead.
Many believe that agriculture's political relevance may have diminished, especially in states with relatively large urban shares of population such as Tamil Nadu (48.45%), Kerala (47.72%), Maharashtra (45.23%) and Gujarat (42.58%). It is also argued that "rural" is no longer just agricultural. That may, indeed, be true for states where less than 50% of rural households are "agricultural" (with at least one member employed in farming), and barely half of their incomes come from cultivation and animal husbandry. As Table 2 (above) shows, in Kerala, Tamil Nadu, West Bengal and Andhra Pradesh, agriculture per se generates a small share of rural incomes.
However, this does not apply to most other states — including Madhya Pradesh, Uttar Pradesh, Rajasthan, Chhattisgarh, or even Gujarat. Agrarian distress can be factor in these states, as election results even in "urbanised" Gujarat showed. It could be an even bigger factor in four major states — MP, Rajasthan, Chhattisgarh and Karnataka — that go to Assembly polls this year.
(Tomorrow: What to expect in 2018 from social media)
harish.damodaran@expressindia.com, partha.biswas@expressindia.com
The Indian Express website has been rated GREEN for its credibility and trustworthiness by Newsguard, a global service that rates news sources for their journalistic standards.