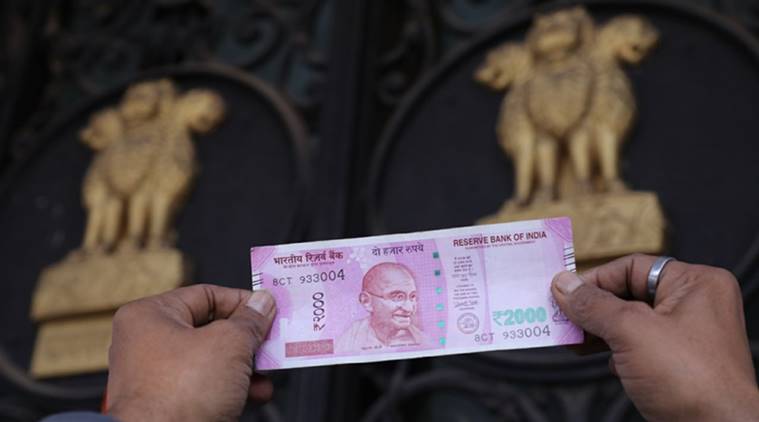 There was an increase in counterfeit notes of Rs 50, Rs 100, Rs 500, and Rs 2,000 denominations during the year ended March 2018, the Reserve Bank of India said Wednesday. However, the overall detection of counterfeit notes was 31.4% lower than the previous year.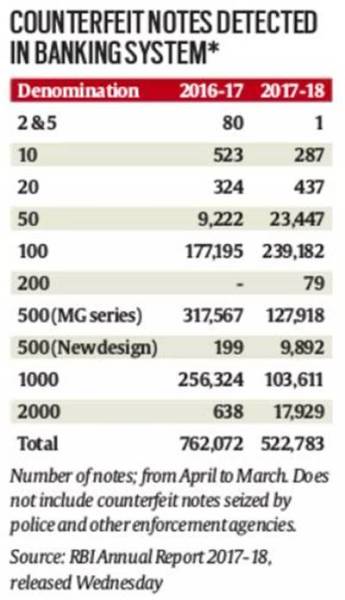 During 2017-18, 522,783 pieces of counterfeit notes were detected in the banking system as against 762,072 pieces in 2016-17. This was largely because a huge number of counterfeit notes of Rs 500 and Rs 1,000 were detected during the demonetisation period. Counterfeit Rs 500 notes rose to 9,892 during the year ended March 2018 as against 199 in the previous year. Counterfeit Rs 2,000 notes increased from 638 to 17,929. "Compared to the previous year, there was an increase of 35% in counterfeit notes detected in the denomination of Rs 100, while there was a noticeable increase of 154.3% in counterfeit notes detected in the denomination of Rs 50," the RBI said in its Annual Report.
One of the objectives of demonetisation was to curb the increasing prevalence of counterfeit currency in the system. Since FY2014, the number of counterfeit notes increased rapidly and reached 7.62 lakh in FY17. This number declined to 5.23 lakh in FY18.
A meditation on technology
As computer algorithms are becoming more complex and precise, the gap between the (still) imperfect pictures of the world they present and reality is narrowing — and enabling us to better trust computers to actually know our world. As this happens, computers become more and more useful to us, says David Auerbach, the American software engineer who also studied literature and philosophy. Bitwise: A Life in Code is about how the gap is closing, "and how we are changing as it closes", Auerbach writes in the Introduction to his book, described in The New York Times review as a "thoughtful meditation on technology and its place in society".
Computers, writes Auerbach, both mitigate and amplify human limitations. "They give us the tools to gain a greater perspective on the world. Yet, if we feed them our prejudices, computers will happily recite those prejudices back to us in quantitative and apparently objective form," only embedding them deeper. "Computers can", therefore, "either help us understand the gaps in our knowledge of the world and ourselves, or they may exacerbate those gaps so thoroughly that we forget that they are even there. Today they do both".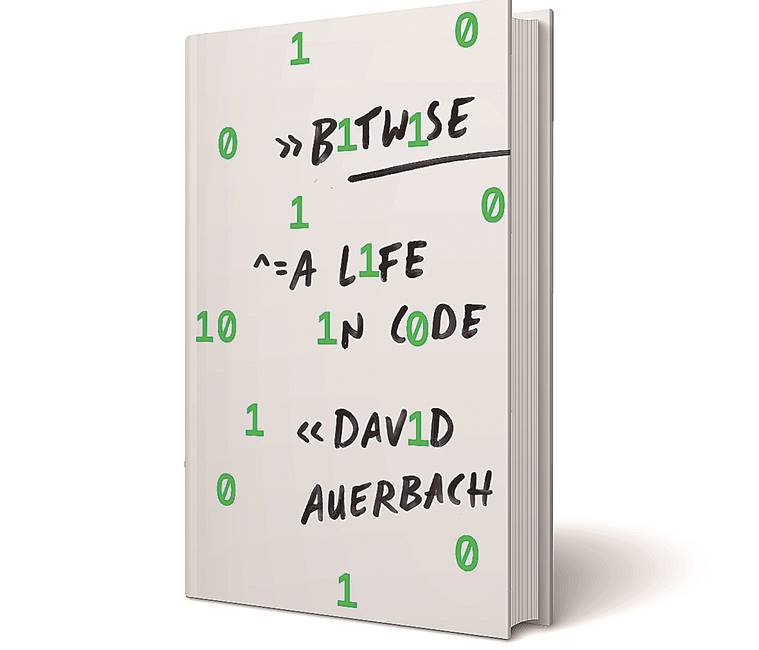 The book, summarised in The NYT review as a memoir, a technical primer, and social history all at the same time, attempts to bridge the seemingly sprawling gap between technology and the humanities. This is important because, Auerbach writes, "it's not enough to be worldwise if computers are representing the world. We must be bitwise as well — and be able to translate our ideas between the two realms".
VOSTOK-2018: Why are Russia-China-Mongolia war games important?
Russia has announced its biggest military drill since 1981 at the height of the Cold War — some 300,000 soldiers, 36,000 tanks and armoured vehicles, and more than 1,000 aircraft will take part in the Vostok-2018 war games that will run from September 11 through 15 in central and eastern Russia, and will also involve military units from China and Mongolia. What lies behind this massive muscle-flexing?
Kremlin spokesman Dmitry Peskov has said the exercises are a response to "aggressive and unfriendly" attitudes towards Russia. Tensions have been running high between Moscow and NATO since the Russian annexation of the Crimea from Ukraine in early 2014, and the alleged meddling in the US presidential elections of 2016 and the nerve agent attack on ex-spy Sergei Skripal and his daughter Yulia in the UK this March, which led to tit-for-tat diplomatic expulsions, have resulted in sharp escalations. Nato has stepped up deployment of forces in East Europe, and Russia has increased its naval presence in the Mediterranean Sea off Syria. There is little doubt that Vostok-2018 is intended as a show of strength by President Vladimir Putin.
The involvement of China is significant. While Beijing has officially said the exercises will "not target any third party", joint exercises by the giant neighbours at a time when President Donald Trump has all but declared a trade war on China, will be watched closely. Nato spokesman Dylan White has said that "All nations have the right to exercise their armed forces, but it is essential that this is done in a transparent and predictable manner… Vostok demonstrates Russia's focus on exercising large-scale conflict."