Written by
Shubhajit Roy
| New Delhi |
Updated: March 7, 2022 8:57:52 am
Sumy, lying about 350 km east of Kyiv and 180 km northwest of Kharkiv, is now at the centre of India's evacuation efforts from the war zone. About 700 Indians, mostly students of medical colleges at Sumy State University, are stranded in this city in Ukraine's northeast.
There has been no respite from shelling in the city. President Volodymyr Zelenskyy said on Sunday that Russian forces were trying to block and keep encircled Sumy, along with Kharkiv and several other cities, the Associated Press reported.
Situation on the ground
Ukrainian media were reporting on Sunday that Russian forces had captured Trostyanets in Sumy oblast (province), south of the city of Sumy. "The city (Trostyanets) is on the verge of a humanitarian catastrophe," Dmytro Zhyvytskyi, head of the Sumy Regional State Administration, said.
🗞️Subscribe Now: Get Express Premium to access the best Election reporting and analysis🗞️
Residents are no longer able to go out to buy food and other essentials, shops are being looted, and snipers have been positioned across the city. The Russians are in control of the ambulance station, and are not allowing medical staff to leave except for emergency care of children.
Russian strikes on the evening of March 3 left Okhtyrka, another city in the oblast further to the south of Trostyanets, without water, electricity, and heating. With several other places in the province also without power, local authorities were looking at a general evacuation as homes turned into "cold, stone traps", according to Zhyvytskyi.
Challenges for evacuation
It is in this situation that several hundred Indian students — all in their late teens and early 20s — are trapped in their underground shelters, waiting to be rescued.
The challenges are manifold.
First, Sumy is right in the middle of a conflict zone, with no break in the fighting. It's been 11 days since the war began.
In the video, a student of Sumy State University says, "We are afraid, we have awaited a lot and we cannot wait anymore. We are risking our life; we are moving towards the border. If anything happens to us, all the responsibility will be for government and Indian Embassy." pic.twitter.com/q1NnK2BCdk
It is very cold, snowy, and windy. (At 6 pm local time on Sunday, the temperature was minus 1 degree Celsius.) It is a difficult situation for those who are stranded without proper heating and water.
The border with Russia is about 60 km away, not easy to cover on foot in this weather even under normal circumstances. Right now, bombs and shells are falling in the region, and combatants are firing at each other.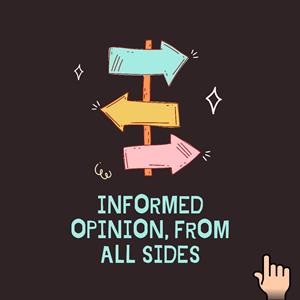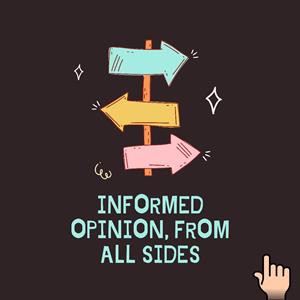 "The main challenge remains the ongoing shelling there, violence, and the lack of transportation options. I think even more than transportation, it is about having a secure and safe way to get them (Indian students) out while they are not under threat," Ministry of External Affairs spokesperson Arindam Bagchi said on Saturday.
Ceasefire not holding
The Indian government is in touch with both the Russians and Ukrainians, seeking a halt to hostilities so that these Indians can be evacuated.
There was a glimmer of hope after Russia and Ukraine announced a ceasefire on Saturday — they called it a "regime of silence" — and humanitarian corridors for civilians to leave the southern cities of Mariupol (on the Sea of Azov) and Volnovakha to its north in Donetsk oblast.
But that ceasefire was not observed on the ground.
The Russian embassy in New Delhi said the ceasefire was in effect from 10 am Moscow time (noon in India) on Sunday, but the Ukrainians said the Russians had violated the agreement, and the ongoing shelling made it "impossible to open humanitarian corridors for the safe evacuation of civilians, the delivery of medicines and food".
"Russia continues to launch missile and bomb strikes on Mariupol, Volnovakha and other Ukrainian cities," the Ukrainian foreign ministry said. "We call on the international community — states and international organisations — to immediately condemn Russia's gross violation of the agreements…".
Shorter route not safer
Indians who were stranded in Kharkiv and nearby Pisochyn have been able to move out and travel west, where the border is about 1,000 km away. The Russian border to the east is, by contrast, only 40 km away — however, the conflict is raging on the eastern side.
"The shortest route is not the safest," a top official told The Indian Express on Sunday.
Those who are stuck in Sumy face a similar situation — the border to the east is 60 km away, but it is not safe for them to venture out of their shelters until the guns fall silent at least for some time.
Faced with this situation, the Indian government has asked students in Sumy to stay put — it is the safest choice, even if without heating and with limited food and water.
Already, one Indian student has lost his life and another has been injured, and the government does not want to take any chances with the 700-odd Indians who remain in the war zone.
Some 21,000 Indians have come out of Ukraine since the last week of January; about 16,000 of them have been evacuated on flights organised by the government under Operation Ganga. Partha Satpathy, India's ambassador to Ukraine, posted on Twitter that the government would leave "no stone unturned" to ensure the safe evacuation of students from Sumy.
Newsletter | Click to get the day's best explainers in your inbox
The Indian Express website has been rated GREEN for its credibility and trustworthiness by Newsguard, a global service that rates news sources for their journalistic standards.