A survey by the country's largest organisation of manufacturers has found job losses to the tune of 35% to 55% among traders and in industry since November 8 last year.
The All India Manufacturers' Organisation (AIMO), which represents traders and small-, medium- and large-scale industries, is an official partner of various trade committees and forums of the central and state governments. It divided the period since last year into four quarters to study the impact of the note ban, and circulated questionnaires among more than 10,000 members and partners over the past month to collect data.
"There is no significant rate of new additions, projects, investments, start-ups reported in the last one year," said K E Raghunathan, national president of AIMO. "Exporters who were already facing the impact of demonetisation are now suffering after the GST rollout due to working capital problems. All stone manufacturers and dealers, including in diamonds, granite, platinum and gold, the real estate sector and road construction, are affected due to the huge price increase and non-availability of sand. Textile industries, fireworks industries, car manufacturers and their ancillary units are reporting an alarming crisis and a slow decline."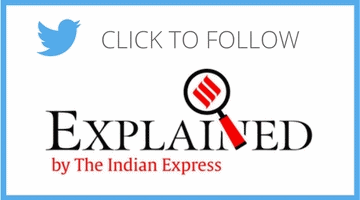 AIMO data show the rate of loss of jobs registered in the trade sector and industries was "almost" 55% in the two months after the note ban. Between January and March 2017, it fell to 35%-40%, but rose to 40%-45% between April and June 2017. Since July (when the GST was introduced) and October 2017, jobs were lost at the same rate as in the first two months after demonetisation.
As for job creation, the data puts it at zero in November-December 2016, which improved to a growth rate of 10%-15% in January-March 2017, and to 20%-25% in April and June. But again, between July and October, job creation fell to 5%-10%.
"The job loss is significant in the middle-age group (40 to 50), among people with limited options," Raghunathan said.
The Indian Express website has been rated GREEN for its credibility and trustworthiness by Newsguard, a global service that rates news sources for their journalistic standards.