MAHARASHTRA
Short of cards
The point-of-sale (PoS) machine at Chetan Jewellers in Dhasai village, the country's "first cashless village", has not been charged for four days. Storeowner Ashok Mali hasn't used it for a week. "Hardly anybody pays with an ATM card. Often the machine fails to connect to the server," he says.
Dhasai, about 100 km from Mumbai, embraced digital payments on December 1 last year, a month after demonetisation. A year on, only 15%-20% of daily transactions are cashless, according to Swapnil Patkar, president of the traders' association of Dhasai. Cash has returned, he says, because villagers think using ATM cards would result in excess tax deduction, and fear security lapses.
Ranjit Savarkar, chairperson of Swatantryaveer Savarkar Rashtriya Smarak, which had brought the cashless project to the village by tying up with Bank of Baroda, says families keep just one ATM card these days. "The elders or bread-winners usually have the cards, and give cash to other members."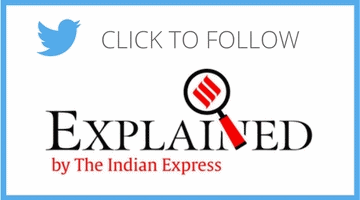 Tehsildar Sachin Choudhar says camps and awareness programmes will be held, and the district collector is working on setting up WiFi spots to improve connectivity.
—PRIYANKA SAHOO, Mumbai
***
JHARKHAND
PoS problems
It was from Ranchi's Nagri block that the state government launched Mission Cashless Jharkhand a month after demonetisation. A year on, traders and customers say connectivity problems, lack of digital literacy and bank back-ups, and easy cash availability have led to a decline in online transactions.
Vinay Kumar Kesri, a supplier of building materials, says about Rs 1.5 lakh "has been stuck" since March even though the Point of Sale machine shows the money has been transferred to his account. He plans to return the machine to the bank now.
The Bank of India (BoI) Nagri Branch head, Veersen Boypai, says there are several such complaints, "some five people have returned their PoS machines, and some others are contemplating doing the same".
Additional Chief Secretary (Planning-cum-Finance) Amit Khare conceded there are issues. "One is connectivity, the other is the transaction charge. Still, we can say a lot of ground has been covered."
—PRASHANT PANDEY, Ranchi
***
CHHATTISGARH
Only curious
Last April, Palnar village in Dantewada made headlines after District Collector Saurabh Kumar received an award from the Prime Minister for transforming this remote village to a "cashless" one. On November 20 last year, the district administration had set up a Customer Service Centre ro allow villagers to withdraw and deposit digitally. The centre was made operational through a WiFi hotspot.
Government data for April to August this year show digital transactions of about Rs 27 lakh. Says Dhani Ram Sinha, a shopkeeper who has a PoS machine, says, "People come from all over just to see how it works. It is a matter of pride for us."
Cashless transactions, both officials and shopkeepers concede, are still not the preferred mode of payment in the village of 1,961 residents, who have 1,200 unique bank accounts. Muchaki, a resident, says, "Very few have cards. Bas jo padhe likhe hain, ya service kar rahein hain, card use karte hain. Internet to use karte hain, par paisa cash mein hi dete hain."
—DIPANKAR GHOSE, Raipur