In the nearly one year since Rs 2,000 and new Rs 500 notes were introduced, their counterfeit versions have improved from easily identifiable in the beginning to "highest quality" in recent times, according to officials who track FICN (fake Indian currency notes) cases.
While announcing demonetisation on November 8, 2016, Prime Minister Narendra Modi had said, "This step will strengthen the hands of the common man in the fight against corruption, black money and fake currency." The government has repeatedly said demonetisation would curb terror financing and dent the drug trafficking industry as they heavily rely on counterfeit notes.
Between August and October, the Directorate of Revenue Intelligence has seized "high quality" FICN of face value Rs 35 lakh in the two new denominations, in three separate cases in Mumbai, Pune and Bangalore. These notes have 8 of the 17 security features printed by the Reserve Bank of India.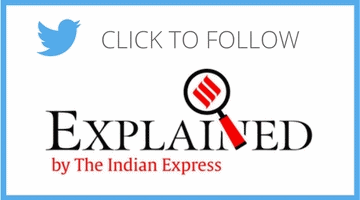 "The notes of Rs 2,000 and Rs 500 seized recently by the DRI are of the highest quality seized till now in the country," a senior DRI official told The Indian Express. "Currency seized just after demonetisation were of low quality, visible to the naked eye, but the quality of the notes recently seized have improved and a common man now cannot immediately distinguish whether it is fake or genuine."
In February, the National Investigation Agency had seized three high-quality fake Rs 2,000s from Umar Faruq, 21, from Malda of West Bengal. Sources said most of these notes are entering the eastern parts of the country through Bangladesh instead of Pakistan.
The Indian Express website has been rated GREEN for its credibility and trustworthiness by Newsguard, a global service that rates news sources for their journalistic standards.