Before November 8, 2016, says K S Ramdas, 48, the small stitching unit he has run next to the Old Bus Stand near Tirupur town for 20 years employed around 15 women workers and made an average of Rs 20,000-25,000 every week.
Now, he and his wife, the only remaining workers at the unit, struggle to make Rs 2,000 in two weeks.
He is not afraid to tell the authorities he can't pay the Goods and Services Tax (GST) on the raw material he uses, Ramdas says. "There is nothing left after stitching, transportation, buying other materials and paying our loans."
Ramdas's story is an illustrative snapshot of the Rs 42,000-crore Tirupur textile industry, sustained by 8,500 smallscale, medium and large firms, after the note ban, says Raja Shanmugham, president of the Tirupur Exporters' Association.
"I strongly believed that Prime Minister Narendra Modi had a serious plan (on demonetisation). We were ready to bear the pain. But at this moment, the industry here is literally being wiped out. Once you kill it, reviving it would be impossible," says Shanmugham, adding that competitors in markets in the United States and the European Union had gained by 10%-11% in the past year.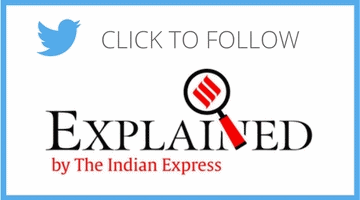 There were 1,500-odd units such as Ramdas's near the Tirupur Old Bus Stand, working as ancillary units for larger merchants and traders, before the note ban. M Thangavel, an activist who has been working for weavers and garment workers for a decade, says fewer than 500 are still doing regular business; others are either shut or have been waiting for an order for several months now.
Among the women workers Ramdas has laid off are his neighbours with children, who can't travel too far for work. "Now big players badly affected by the demonetisation have stopped outsourcing (cloth) bundles for stitching works," he says.
Senthil Kumar says he has a mechanical engineering degree, but decided to try his hand at running a similar unit, in Avinashi near Tirupur, with his father's retirement benefits. Then came demonetisation. Unable to pay wages, he shut his unit for three months. "Orders were delayed. Then workers refused to work without wages, but there was no currency to pay them," Kumar says.
Still, Kumar says, he thought that the pain would be brief, "that it was suffering for my country".
But in April 2017, when he tried to open the unit again, he realised that larger factories that outsourced to him had been affected, too. "Bundles stopped coming for stitching. Earlier I had 10 workers. Now I have only four workers. I try to pay them from my pocket even if there is no work, as their condition is worse than mine, and they were with me all along," he says.
"I lost around Rs 6 lakh. Now it's almost certain that I am not going to get that cash back," Kumar says.
Thangavel says changed rules in banks too, have impacted workers and entrepreneurs. "I helped 15 workers apply for a loan of Rs 5 lakh each with government subsidies to start businesses. Ten of them got approval from Tamil Nadu Adi Dravidar Housing and Development Corporation Limited, but none got their loan amount. We can't even meet bank managers unless we have a politician's recommendation, or are a rich person seeking huge loans."
Shanmugham says 70% of Tirupur industries belong to the micro- and small-scale category, and have not been able to bear the double blow of demonetisation and GST. No fewer than six lakh workers and their families are affected, he says. "I supported demonetisation. But the time has come to raise an alarm about the serious crisis here," he says, adding, "We are businessmen, we have no other agenda or motives."