Agricultural commodity prices in India have traditionally exhibited what economists call "downward stickiness" — resistance to any declines, while rising at the slightest demand-supply imbalance. That conventional wisdom may have been turned on its head by demonetisation. The tendency now is for prices to be increasingly "sticky upward".
The accompanying table (right) compares current benchmark mandi prices of major crops with their corresponding year-ago levels, just before demonetisation happened on November 8. In all these crops, rates have not just fallen; they are also significantly lower than the officially-declared minimum support prices (MSP).
True, we have crops like paddy and wheat that have escaped price declines, mainly because of assured MSP-based procurement by government agencies. One can similarly point to onions and tomatoes; their respective ruling average prices of Rs 2,950 per quintal at Lasalgaon (Maharashtra) and Rs 2,034 per quintal at Kolar (Karnataka) are way above the Rs 950 and Rs 367 levels fetched during this time last year.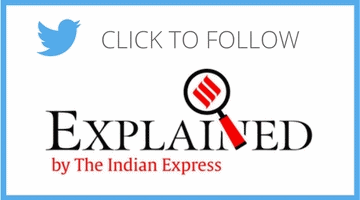 But then, onion prices have risen only since August. For a full one-and-a-half years prior to that, they were trading in Lasalgaon at below Rs 1,000 per quintal. The same goes for tomatoes, where the price spiral seen from June followed seven months of very low producer realisations. The trigger for prices moving up in both cases was drought in Karnataka during the critical June-July sowing period, coupled with reduced plantings by farmers in response to previously poor realisations. Add to this the impact of heavy rains in both Maharashtra and Karnataka during the time of harvesting in September-October, and it translates into a classic supply shock-induced inflation.
Supply shocks in onions and tomatoes are, nevertheless, exceptions to the new reality of "upward stickiness" in farm commodity prices. The best example to cite here is of sugar. Until quite recently, the accepted norm was to start any crushing season from October 1 with stocks equivalent to two-and-a-half months of domestic consumption. That, at current consumption levels, works out to over 5 million tonnes (mt). But the last 2016-17 season closed with just 3.8 mt. The current season, too, is expected to end with not more than 4 mt stocks. Yet, sugar prices haven't risen to the extent they would normally have in the past. This time's discussions during Dussehra and Diwali were centered around crop stubble burning and cracker sales ban; sugar barely found any mention.
What explains the change in the nature of price stickiness from downward to upward?
One reason is the central government's commitment to keep food prices on a tight leash, complemented by its agreement with the Reserve Bank of India (RBI) to keep annual consumer price inflation within a 4-6 per cent range. The last three years, moreover, have seen a host of pre-liberalisation controls on the agricultural trade making a comeback — whether relating to the imposition of stocking limits on traders and processors, restricting exports even while allowing duty-free imports, or even ordering income-tax raids on alleged hoarders. All these have imparted a downward bias to farm prices, while not allowing any corresponding upward adjustment to market-clearing levels.
But equally important is the role of demonetisation — more so, its lingering effects even after cash has returned to the system. "When farmers come to the mandis sell their crop, they want payment in cash, which can be used to purchase inputs, grocery items and other household necessities. Cheques, on the other hand, take 5-7 days to clear and the farmer has to make multiple visits, first to the bank branch at the taluka headquarters, and then to the mandi," notes Suresh Agarwal, president of the Indore-based All-India Dal Mills Association.
So, what stops traders from paying in cash now? "The income-tax department does not allow daily cash withdrawals or deposits of more than Rs 2 lakh. And since there is always the risk of raids, nobody is buying enough crop even to run their mills at optimal capacity, leave alone for stocking up or hoarding," he adds. A typical dal mill can process between 150 and 300 quintals of raw pulses a day. At Rs 5,000 per quintal, that entails making cash payments of Rs 7.5 lakh-Rs 15 lakh — way above the Rs 2 lakh withdrawal limit.
Also, there is a qualitative difference between currency that used to earlier float freely and the cash of today. The old cash circulated across asset classes, from primary produce to land and gold. No wonder the new restrictions have led to price collapses in not only crops, but also in land. According to Pradeep Chaudhary, a potato cold storage owner at Sadabad in Uttar Pradesh's Hathras district, agricultural land prices around his town have fallen from Rs 4 lakh-5 lakh to Rs 2 lakh-2.5 lakh per bigha (0.2 acres) in the last one year. Ashok Kumar Kagi, a pulses trader in Gulbarga (Karnataka), confirms a similar trend. A year ago, land that was 40-50 km away from Gulbarga city fetched Rs 15 lakh per acre. Today, there are no takers even at a rate of Rs 4 lakh-5 lakh.
The transition from a regime of "downward stickiness" to "upward stickiness" obviously has relevance beyond just economic jargon.
harish.damodaran@expressindia.com
The Indian Express website has been rated GREEN for its credibility and trustworthiness by Newsguard, a global service that rates news sources for their journalistic standards.