Written by
Arun Sharma
| Jammu |
Updated: January 24, 2018 7:42:34 am
Violations of the 2003 ceasefire on the Line of Control and exchange of fire along the International Border, which spiked sharply around the middle of November, have now resulted in more casualties on both sides — among civilians and in the two militaries — than at any other time in the last 14 years. Civilians are evacuating their villages along the border on the Indian side; schools are shut in some areas.
Ceasefire violations by Pakistan 
Nov 15: Pak mortar shelling, small arms fire in Shahpur, Poonch; India retaliates.
Nov 17: Shelling in Shahpur, Degwar in Poonch; schools closed; India retaliates.
Dec 23: 4 Armymen including a Major killed, 2 soldiers injured in shelling in Keri sector of Nowshera.
Dec 24: Shelling in Shahpur, Poonch.
Dec 25-26 night: In cross LoC raid, Indian troops kill 3 Pak soldiers including a Major in Rukh Chakri area of Rawalakot opposite Poonch.
Dec 27: Pak firing, shelling in Khori Baba area of Nowshera. Northern Army commander Lt Gen D Anbu visits forward areas of Rajouri to review preparedness.
Dec 28: Firing, shelling in Khari Karmara area adjoining Chakkan Da Bagh, Poonch.
Dec 30: Gen Bipin Rawat, Lt Gen Anbu visit LoC in Rajouri, ask troops to "remain vigilant", "ever ready".
Dec 31: Jawan killed in Pak firing in Rumli Dara area of Nowshera.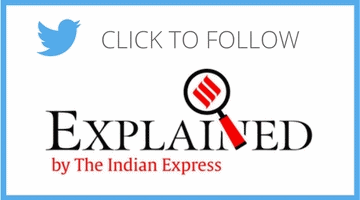 Jan 1: Lt Gen Anbu asks troops in Rajouri, Poonch to "give befitting reply to all misadventures of inimical forces".
Jan 3: BSF Head Constable killed in Pak firing in Rajpura area of Samba. Pak shelling, small arms fire along IB in Samba sector; shelling along LoC in Nowshera sector of Rajouri, Balakote area of Poonch.
Jan 4: Pak shelling in Samba sector after BSF kills intruder in Arnia sector.
Jan 5: Pak shelling in Baba Khori, Kalsiyan in Rajouri; Shahpur in Poonch.
Jan 7: Villager injured in Pak shelling at Pukherani in Nowshera sector.
Jan 13: Armyman killed in shelling along LoC in Sunderbani area of Rajouri district.
Jan 15: Pak shelling in Dehri Dabsi area of Mendhar; India retaliates.
Jan 17: BSF Head Constable killed in Pak firing, mortar shelling along IB in Arnia, R S Pura sectors.
Jan 18: BSF D-G K K Sharma says situation tense along border, asks force to "retaliate with their full force" and "teach them a lesson". A minor girl killed, 7 civilians injured in Pak shelling in Arnia, R S Pura, Ramgarh sectors.
Jan 19: BSF Head Constable, a woman and boy killed; 26, including 2 BSF personnel, injured as Pak Rangers shell BSF posts and civilian areas along 150 km IB stretch from Kanachak to Kathua. Army soldier killed in Pak firing along LoC in Rajouri's Keri sector; civilian injured in Mendhar.
Jan 20: 2 civilians killed, 9 injured in R S Pura; 4 injured in Kanachak in Pak firing on IB from R S Pura to Pargwal sectors. Army jawan killed in KG sector of Poonch.
Jan 21: Civilian killed, 2 persons injured in Pak shelling along the IB in Kanachak, Jammu; a soldier who sustained injuries earlier in the week, also succumbed.
Read | January likely to record most violations of ceasefire along the LoC since 2003
Pakistani claims 
Pakistan's Inter Services Public Relations (ISPR) and the Ministry of Foreign Affairs repeatedly complain about "unprovoked ceasefire violations" (CFVs) by India along the LoC and "Working Boundary" (which India calls the International Border) and claim to "neutralise" Indian positions and personnel in response.
Nov 14: Ceasefire violation by India in Chirikot sector killed woman, 75.
Nov 17: 2 civilians killed, 5 injured in Chirikot and Nezapir sectors.
Nov 18: During unscheduled Pak-India DGMO hotline contact, Indian Army told about "unprofessional and unethical" targeting of civilians along LoC in Nezapir, Chirikot and Battal sectors, warned could have "unbearable response".
Dec 5: Pak Parliament's Standing Committee on Defence delegation visited Chakothi and Nezapir on LoC.
Dec 7: Ceasefire violation in Chaffar village, Chirikot sector during funeral prayers, 2 civilians killed, 4 injured.
Dec 25: Unprovoked CFV in Rakhchikri sector on LoC, resulting in "shadadat" of 3 soldiers, injuries to another. Indian claims of crossing LoC by Indian forces "false" and "figment of imagination".
Jan 4: Unprovoked CFV along Working Boundary in Zafarwal sector targeting civilians; Indian soldier killed, 2 injured in Pak response.
Jan 15: 4 Pak Army soldiers killed on LoC in Jandrot, Kotli sector, 5 injured; 3 Indian soldiers killed in exchange of fire.
Jan 18: CFV along Working Boundary in Kundanpur village, in Sialkot sector; 2 civilian women killed, 5 civilians injured; Pak Rangers "neutralised" BSF posts.
Jan 18, 19, 20: CFVs along LoC and Working Boundary in Khuiratta, Bagsar, Khanjar sectors; 5 civilians killed.
Sources: Army, BSF, ISPR, Pak MoFA
The Indian Express website has been rated GREEN for its credibility and trustworthiness by Newsguard, a global service that rates news sources for their journalistic standards.