Written by
Neha Banka
, Edited by Explained Desk | Kolkata |
Updated: April 18, 2020 8:05:13 am
Coronavirus (COVID-19): Late last week (April 10), the West Bengal government licensed the public sector Bengal Chemicals and Pharmaceuticals Ltd (BCPL) to manufacture hydroxychloroquine (HCQ), the anti-malarial drug that United States President Donald Trump has repeatedly touted as a "game changer" in tackling the COVID-19 pandemic.
Bengal Chemicals has an intimate connection with Acharya Prafulla Chandra Ray, the Bengali chemist and philanthropist widely seen as the father of Indian chemistry.
According to the BCPL's website, Ray (1861-1944) began from a small set-up in a rented house in Kolkata's Upper Circular Road (now Acharya Prafulla Chandra Road). As its reputation as a producer of high-quality drugs increased, Ray scaled up operations to start, on April 12, 1901, the Bengal Chemical and Pharmaceutical Works (BCPW), the precursor of today's company.
Contrary to what has been claimed in some social media posts, Ray, despite his immense contributions to chemistry and chemical science, had no direct connection with the discovery or manufacture of hydroxychloroquine.
Hydroxychloroquine and chloroquine were first synthesised in the mid-1940s during World War II, when troops from both the Allied and the Axis powers were fighting in the South Pacific, said Sudip Bhattacharya, author of 'Unseen Enemy: The English, Disease and Medicine in Colonial Bengal, 1617-1847'.
Don't miss from Explained | To use malaria drug hydroxychloroquine, or not to
A combination of the tropical climate and unsanitary conditions led to soldiers from both camps getting inflicted with a host of diseases, of which the most challenging was malaria.
In the South Pacific, particularly in Southeast Asia and South Asia, the bark of the cinchona plant has historically been used to derive quinine and alkaloids, known to be an effective treatment for malaria. When these foreign troops learned of the use of the medicinal plant, the demand for it increased.
Cinchona plantations had already been established in the Indian subcontinent including Ceylon, and the Dutch East Indies by the late 19th century. At the height of their control over what is now Indonesia, the Dutch managed approximately 95 per cent of the production of quinine. In 1942, however, after the Dutch East Indies came under Japanese control, the Allies found their access to essential supplies of quinine cut off in the midst of the war.
📢 Express Explained is now on Telegram. Click here to join our channel (@ieexplained) and stay updated with the latest
Facing a shortage of quinine, the United States turned its attention to South America, to which cinchona is native. Over "Cinchona Missions" carried out between 1942 and 1945, tonnes of cinchona bark were transported from the forests of Colombia and Ecuador to the US for testing and experimentation.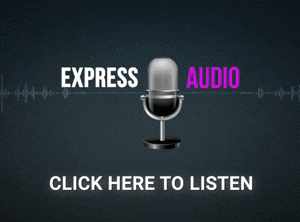 The US subsequently took control over plantations in Guatemala, Mexico, Peru, Bolivia, Ecuador and El Salvador, where the climate and soil were appropriate for large-scale production of cinchona.
Also read | Hydroxychloroquine is recommended for very specific cases — here's why it's no silver bullet
By 1944, US chemists had successfully managed to synthesise quinine.
Don't miss these articles on Coronavirus from the Explained section:
‣ How coronavirus attacks, step by step
‣ Mask or no mask? Why the guidance has been shifting
‣ Besides a face cover, should I wear gloves when I go outdoors?
‣ How the Agra, Bhilwara and Pathanamthitta Covid-19 containment models differ
📣 The Indian Express is now on Telegram. Click here to join our channel (@indianexpress) and stay updated with the latest headlines
For all the latest Explained News, download Indian Express App.
The Indian Express website has been rated GREEN for its credibility and trustworthiness by Newsguard, a global service that rates news sources for their journalistic standards.