The 2G spectrum allocation scam rocked the UPA II government. Then Prime Minister Manmohan Singh's image was battered in the ensuing storm. In February 2011, Singh said that "coalition compulsions" had forced him to make compromises.
"Raja …was the choice of the DMK and I had no reason to feel that anything seriously wrong has been done. I did not feel that I had the authority to object to Raja's entry although complaints were coming from some companies who were not benefited…I was not in a position to make up my mind," Singh said to senior television journalists at a media interaction on February 17, 2011.
Also Read | The defence of the accused in 2G spectrum scam: No personal gains, what about others, said those in dock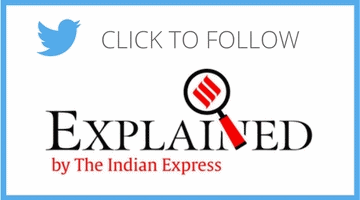 Six years later, the CBI, making its final arguments in the case, defended Singh, stating that A Raja, then-Telecom Minister, had "misled" Singh. The CBI argued that Raja wrote a letter on November 2, 2007, apparently "misrepresenting facts and fraudulently justifying his decision" regarding the cut-off date on September 25, on the grounds that on September 25 itself, an announcement of the cut-off date appeared in newspapers. It also alleged that Raja apparently misled Singh by "incorrectly" stating the opinion of the Ministry of Law and Justice to refer the matter to the Empowered Group of Ministers "to be out of context".
Also Read | The prosecution's case in 2G spectrum scam: New cut-off dates, suspect intent and a Rs 200-crore bribe
On November 2, 2011, Singh sent a letter to Raja, which appropriately flagged the issue of the "processing of a large number of applications received for fresh licences against the backdrop of inadequate spectrum to cater to overall demand."
"The suggestion from the high office of the Prime Minister, that availability of spectrum had to be assessed before committing to issue of licences, and that licence without requisite spectrum meant nothing to a telecom operator, were, however, brushed aside by the accused A Raja," Special Judge O P Saini had said, while putting Raja on trial.
In his order, Saini stated that on the receipt of the letter from Singh, Raja "immediately" called his personal secretary R K Chandolia and "drafted a response to the letter…in the night itself". "This important matter relating to policy decisions of the DoT, which required serious consideration by the DoT in terms of the policy issues was not even dealt with in the files of the department," Saini noted in his order on charge.
"In his response, Raja misrepresented, with a dishonest intention, the fact stating that, 'there was, and is, no single deviation or departure in the rules and procedures contemplated in all the decisions taken by the ministry and as such full transparency is being maintained..and further assure you the same in future also'," Saini observed.
For all the latest Explained News, download Indian Express App