On November 22, the International Criminal Tribunal for the former Yugoslavia (ICTY) found the former Bosnian Serb military commander Ratko Mladic, 74, guilty of genocide and war crimes against Bosnian Muslims during the Balkan conflict of 1991 to 1995. Mladic was sentenced to life in prison, found to have "significantly contributed" to the July 1995 Srebrenica massacre which marked the culmination of the Serb campaign to carve out a "racially pure" statelet in Bosnia by driving out non-Serbs after Yugoslavia's break-up in 1992.
The campaign began in October 1991, when Bosnian Serbs started the move for an "ethnically pure" Greater Serbia in which they sought to include parts of Bosnia with Serbia's help. The breaking of Serb-dominated Yugoslavia, with a growing nationalism, encouraged the campaign. The Serbs established Serb Autonomous Regions to carry out the campaign on behalf of Karadzic's Serb Democratic Party.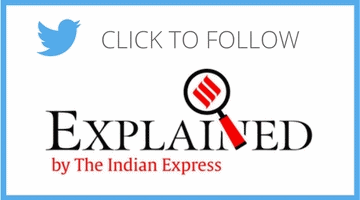 Significantly, the ICTY's verdict now coincides with a surge in nationalism across Europe, reminding observers of the fervour that eventually degenerated into the Balkan conflict. Europe today faces a resurgence of themes similar to the Balkan years, including a clamour for the redrawing of national borders, based on ethnicity and "belonging", and a hostile anti-immigrant sentiment.
In the Bosnian case, such factors shaped a deadly campaign that began in 1991, when Mladic's forces besieged the Bosnian capital, Sarajevo, for three years, enforced food embargoes and launched shelling that triggered an exodus. Mladic visited Srebrenica, one of the six UN-declared Safe Areas, in July 1995, promising its residents they would not be harmed. But his soldiers went on a rampage and slaughtered over 8,000 Muslim boys and men over the next 10 days, the worst mass killings since the Second World War in Europe. Mladic's forces also overran a Dutch UN peacekeepers' unit, executing Bosnian men and boys who had sought refuge there.
The ICTY concluded Mladic was the chief military organiser of the campaign that left around 45,000 people dead in 1992. The ICTY — the first such tribunal since the Nuremberg and Tokyo tribunals — was formed in 1993. It has tried war criminals in Croatia, Bosnia and Herzegovina, Serbia, Kosovo and Macedonia, charging over 160 people, including top politicians and military officers. But Mladic eluded it for 15 years before he was arrested in May 2011 and handed over for trial to the tribunal — significantly, this was part of Serbia's attempts to end its post-Balkan War isolation and meet an important condition for EU membership.
Today, as right-wing groups in several European nations challenge the EU itself, the Balkans case, from beginning to end, acquires a new relevance.
sameer.khatlani@expressindia.com
📣 The Indian Express is now on Telegram. Click here to join our channel (@indianexpress) and stay updated with the latest headlines
For all the latest Explained News, download Indian Express App.