Netflix keeps adding new content every month to what is already a giant library. This month, too, there is a long list of movies and TV shows that would make their debut on the streaming service. To those of us Netflix subscribers who always wonder what to watch while looking at the sheer quantity of content, the quandary just became even bigger. But who is complaining? Certainly not us. Having too much to watch is infinitely better than having too little.
Here is everything that is coming on Netflix this April.
Lost in Space
A remake of 1960s TV series of the same name, Lost in Space is a Netflix original that follows a family of space colonists. It stars Toby Stephens, Molly Parks and Ignacio Serricchio among others. Lost in Space will premiere on April 13.
Fastest Car
This seems like a treat for fast car junkies. The official synopsis explains things better: "Three souped-up "sleeper" cars, tinkered with and lovingly labored on, go head-to-head with one of the world's most sought-after supercars in the new Unscripted series, Fastest Car, premiering on Netflix April 6. Don't believe a 1984 Honda CRX can beat a Ferrari California? Or a 2011 Pontiac minivan will leave a Porsche GT3 in its rearview mirror? There is a whole subculture which begs to differ."
Vikings season 4
Michael Hirst's saga of Viking chieftain Ragnar Lothbrok and his sons is getting its fourth season on Netflix. It will land on the streaming service on April 1.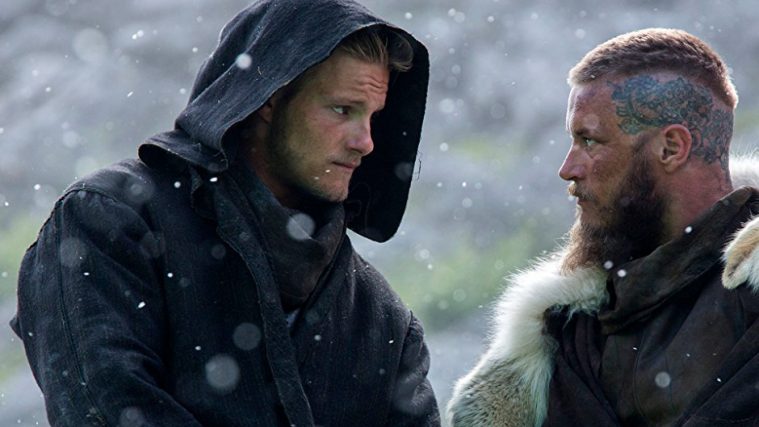 Secret Superstar
Aamir Khan and Zaira Wasim starrer Secret Superstar was a hit not only with Indian audiences, but it also found love among the Chinese. And now you can watch it in the comfort of your home. The film is already streaming.
Om Shanti Om
The Shah Rukh Khan and Deepika Padukone film was a tribute to Hindi cinema. King Khan was as reliable as usual, but debutant Deepika displayed the promise that she would fulfill in her later films. Om Shanti Om will be available on Netflix from April 1 onwards.
Eternal Sunshine of the Spotless Mind
One of the best romantic movies ever made, Eternal Sunshine of the Spotless Mind will begin streaming from April 1.
The Bourne Identity
The film that kicked off a lucrative franchise, The Bourne Identity had a role in making Matt Damon the globally known film star that he is today. The film will stream on Netflix from April 1.
Troy: Fall of a City season 1
This miniseries is based on one of the most famous stories from the ancient world: the fall of Troy. Specifically, it focuses on the relationship between Paris and Helen that sparked the war between the Trojans and the Greeks. It will premiere on April 6.