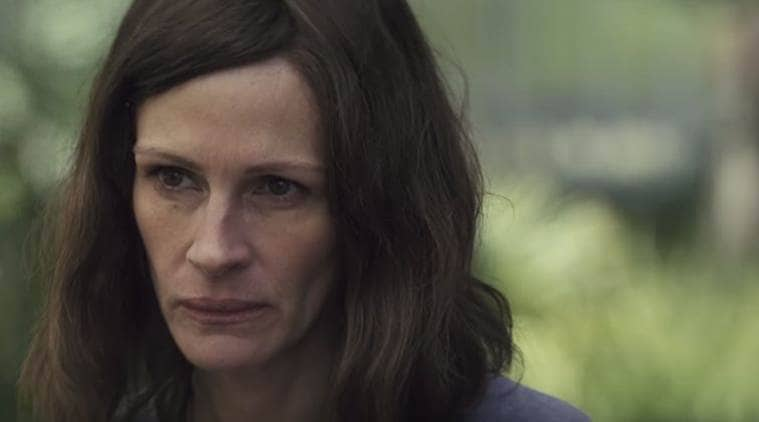 Julia Roberts in Amazon Prime Video's Homecoming
Julia Roberts starrer Homecoming's trailer is out and it is mind-boggling. Presented by Amazon Prime Video, the series' story is about Julia Roberts who works at a Geist Group facility which helps soldiers make a smooth transition to civilian life. But she hits a roadblock which makes her move out of the centre and look for a fresh job. But what was that thing that propelled her to seek out a new profession? Of course, the trailer doesn't provide any answers, but it does make us wonder.
The entire atmosphere of the video is dark, dingy and ominous. And by the looks of it, Julia seems to suffer from some sort of memory loss. At one point in the video, a man is seen asking Julia's character about her duties at the center, to which she responds with an "I don't know." Words like 'Help,' 'Compliance' and 'Know' occur several times during the video, therefore hinting at secrets of the Geist Group facility.
The synopsis of the trailer reads, "Heidi Bergman (Julia Roberts) is a caseworker at Homecoming, a Geist Group facility helping soldiers transition to civilian life. Years later she has started a new life, living with her mother and working as a waitress, when a Department of Defense auditor questions why she left the Homecoming facility. Heidi quickly realizes that there's a whole other story behind the story she's been telling herself."
The web series has been directed by Sam Esmail of Mr. Robot fame. Homecoming will start streaming on Amazon Prime Video from November 2, 2018.
For all the latest Entertainment News, download Indian Express App